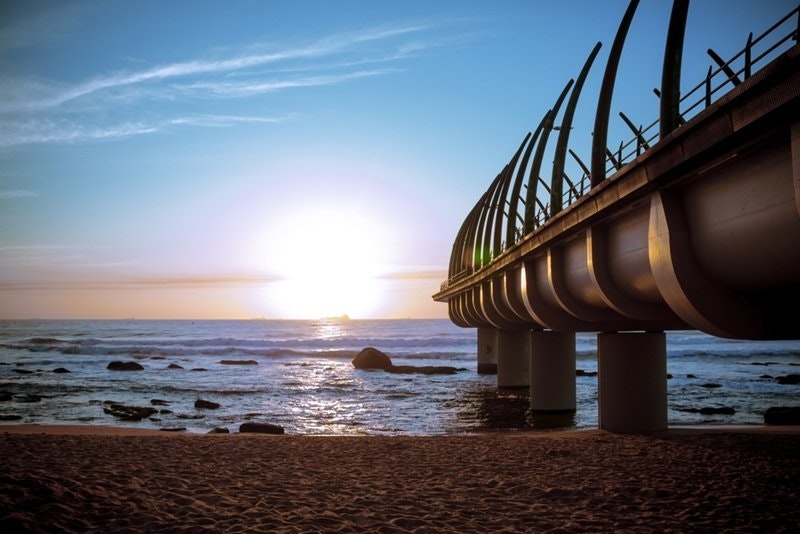 While there are many small businesses around Australia that are currently looking at their objectives and goals heading into the next financial year, there is a real cloud of doubt over the business sector as a whole for the country.
That's according to a May 3 media release by Dun and Bradstreet, and the Business Expectations Survey from April shows just how many owners are feeling the pinch of a more competitive market.
However, that could all change. Business owners have the capability to shore up their cash flow and working capital by using the services of Earlypay. The solutions on offer can pull your business out of a slump and propel it toward growth, development and success.
But what does the Dun and Bradstreet research shed light on specifically in the Australian business landscape?
A fall from last year
For a start, the figures from 2015 were up quite a lot compared to the most recent dip. In fact, the latest data reveals sentiment has fallen almost to the point it reached in 2013, but even with that low confidence, there were fewer failed businesses that year than in the last 12 months, as outlined in a separate Dun and Bradstreet release. So, what's changed in the environment?
For one thing, the end of the financial year is upon us, and many businesses are focusing their attentions toward setting up for a strong year ahead, rather than looking at the present and keeping in touch with what's going on around them right now.
In a third piece of research from Dun and Bradstreet, the end of the financial year was always going to bring pessimism when it came to businesses and how they were tracking. The Business Expectation Survey looks at employment, sales, profitability and investment across the board, and creates a figure from that. In the second quarter of 2016, the index was showing a reasonable 13.2 points from data in March, however that changed to just 12.7 points only two months later.
Further, the third quarter of 2015 was showing good strength at 17.6 points, so a real dive has been felt in SMEs around Australia.
The Actuals Index dropped 7.7 points to just five, which ended three consecutive growth quarters.
The current figure is a mere 9.6 points, and the Actuals Index dropped 7.7 points to just five, which ended three consecutive growth quarters.
"The slippage in business expectations is across the board with expected sales, profits, employment and new capital expenditure slipping to their lowest level in around two years," said Economic Advisor to Dun and Bradstreet Stephen Koukoulas in March.
"It is likely that the global financial market ructions in the early part of 2016, and now the policy uncertainty associated with the upcoming election, could be dampening the spirits for the business sector."
More recently, the upcoming election at the end of this year was touted as having a significant effect on the way businesses were planning to operate, with uncertainty being a major concern.
"Business optimism has clearly soured in the past few months to the point where sales, expected selling prices and employment have also slowed markedly," said Mr Koukoulas earlier this month.
"It is not clear what is driving this less optimistic tone, but a lack of economic policy resolve from the government and the inevitable uncertainty that will accompany what will be a very long election campaign are no doubt weighing on confidence."
Looking ahead - are clearer skies on the horizon?
While business confidence has decreased over the past two quarters, could something be done at the accounting level to keep a company afloat? Taking on invoice finance as a regular source of access to cash flow is going to be a step in the right direction.
This is because of how many companies rely on external clients paying them for their services, and how much time passes after the goods or services are provided.
In a May 12 article from Smart Company, the Council of Small Business of Australia was calling for the government to do something to help small businesses avoid the pitfalls that waiting for unpaid invoices brings with it.
Woolworths wants to stretch out the time it waits to pay its own invoices to 60 days/
Earlier in the year, Smart Company also reported that Woolworths was stretching out the time it waited to pay its own invoices to an enormous 60 days, while at the other end, the organisation was demanding that its own clients pay them within only 30 days.
To avoid this sort of wait, Earlypay can take your unpaid invoices and provide you with a cash injection to a percentage value of those. This service is significantly faster than waiting for a bank loan to be approved, and you also won't be in debt to a bank at a ridiculous repayment rate. Instead, once the invoices are paid to Earlypay, a fee will be taken from the final amount and the rest will be provided to your business. Simple.
If this is the sort of thing that could turn your business confidence on its head, then get in touch with Earlypay to sort out your finances today.
If you'd like to learn how Earlypay's Invoice Finance & Equipment Finance can help you boost your working capital to fund growth or keep on top of day-to-day operations of your business, contact Earlypay's helpful team today on 1300 760 205, visit our sign-up form or contact [email protected].