Do you have ATO tax debt? We can help you improve your cash flow, stay on top of your debt and grow.
Find out how!
At Earlypay, our mission is to provide Australian businesses with the cash flow they need to grow.
Choose the business finance that's right for you.
Earlypay offers a wide range of financing options. Whether you're looking for a quick cash flow boost, additional working capital to help you grow or finance for vehicles or equipment, Earlypay has the answers.
Whether you're buying new or second hand, refinancing or raising capital from existing assets, Earlypay Equipment has a finance solution for you.

Learn More

Invoice Finance (Debtor Finance) lets you access cash flow against unpaid invoices. Earlypay can tailor an invoice finance solution for businesses of all shapes and sizes.

Learn More

Trade Finance allows businesses to pay local and overseas suppliers for goods upfront. Trade Finance is commonly used together with Invoice Finance.

Learn More
Work with a dedicated team that is committed to helping you achieve every business goal.
We started as a small business ourselves and went through the typical financial hardships associated with it. In a perfect world, customers would have reasonable payment terms and always pay on time. Unfortunately, that isn't always the case. With banks reluctant to lend to small businesses whilst creating more hurdles than necessary, invoice financing is becoming a necessary saviour.
Hence, our goal at Earlypay is to be that alternative to a traditional bank. No more endless paperwork and exasperating phone calls. Talk to real people, who aim to please with their commitment to your business. It's flexible credit in a single click.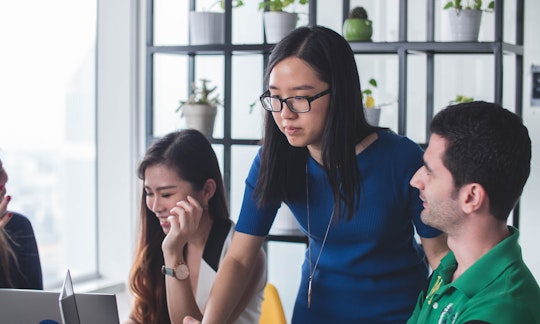 Backing Aussie businesses
since 2001.
We've grown to be an ASX-listed company (ASX:EPY) and a market leader in providing tailored financing solutions to businesses of all shapes and sizes. Experience the best of both worlds with us — the financial capabilities of a large funding organisation combined with the personal touch of a smaller business.
View our Investors
We've earned customer loyalty due to our simplicity and transparency.
Credit lines from

$50k - $15m+

Approval within

24 hours

Funding within

48 hours

Supporting businesses for

20 years
A national team, ready to help you go from local to global.
With strong Australian roots, the foundation of Earlypay stems from being a small business committed to providing finance solutions for fellow small business owners. From humble beginnings, we have grown to have around 100 business finance professionals around Australia servicing businesses across a wide range of industries.
From data analysts and financial advisors to product designers and client relationship managers, the team at Earlypay is always armed and ready to tackle any problem; big or small.
The Earlypay ethos that guides our work
We're evolving.

To exceed the expectations of our clients, we continually adapt to the latest technology and business practices.

We back businesses.

Supporting Aussie businesses is our core purpose — it motivates us and drives our professional fulfillment.

We remove complexity.

We strive to make the complex simple so we can more effectively serve our clients and partners.

We're problem solvers.

Our experience and relentless curiosity drives us to find the best solutions for our clients and partners.

We're big collaborators.

The most successful outcomes are achieved through collaboration and we value meaningful partnerships with our clients and partners.

We embrace change.

As change continues to rapidly influence the industry, we're driven to be at the forefront of it and innovation.
Think our values resonate with you?
Are you keen on building customer relationships and going the extra mile to find an adaptable solution? Well, we want to hear from you. Reach out to us to find out how you can join the Earlypay family!!
Call us at 1300 760 205