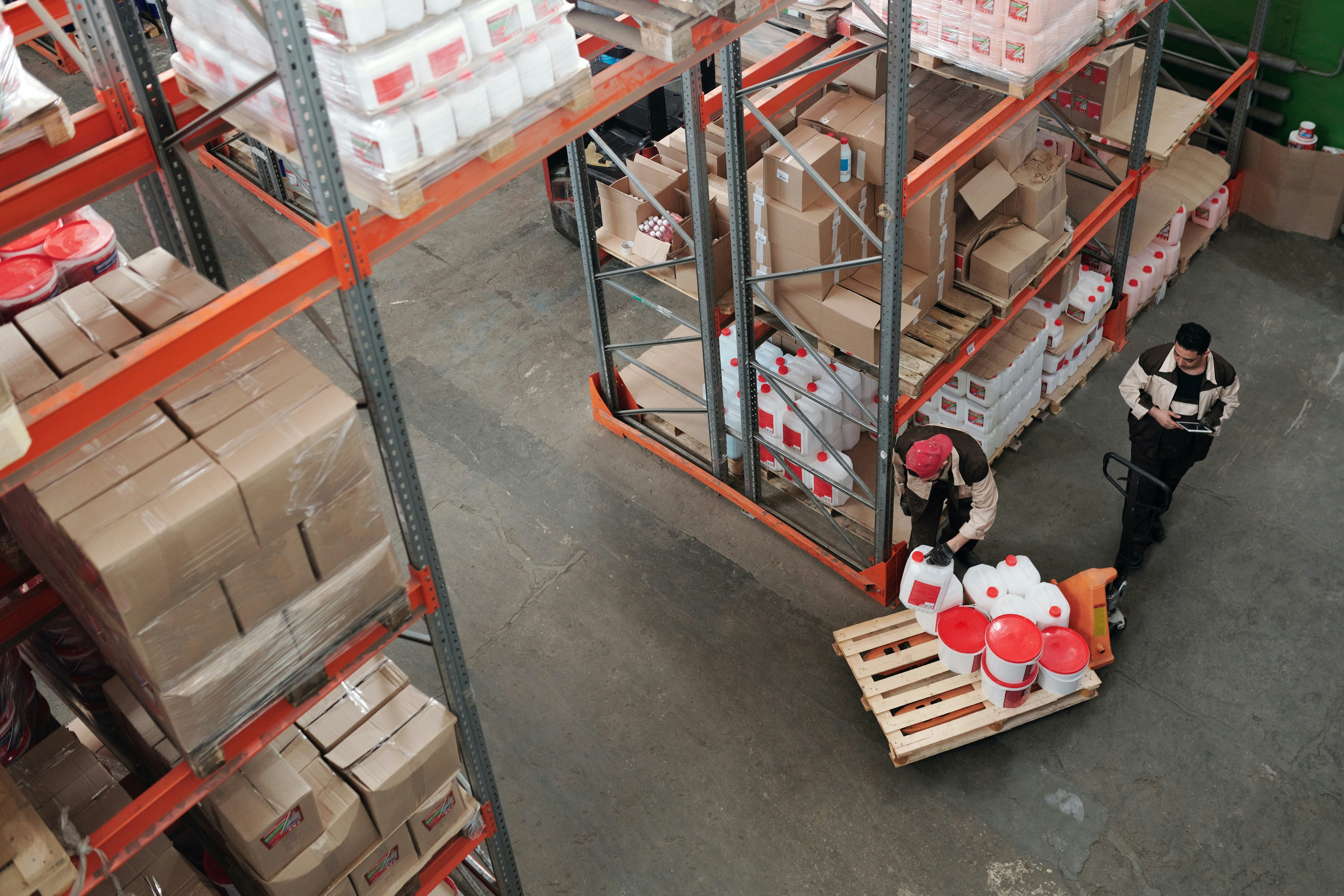 Cash flow is the lifeblood of the wholesale industry. Without a positive cash flow position, it's impossible to purchase stock to distribute to your customers. With no inventory to sell, you don't make any money! It's that age-old adage that you need to spend money to make money; to provide your customers with goods, you first need to pay suppliers. To pay suppliers, you need to be selling goods. It's a cycle that, when managed well, is quite profitable. However, there have recently been some significant barriers in the wholesale industry. We discuss some major cash flow issues for wholesalers and offer actionable solutions..
Difficulties Facing Wholesalers:
Disruptions in Supply Chain
The perfect storm of global events comprising of fires, severe winter conditions, and COVID-19 have seen widespread quarantines, factory closures, logistics disruption, travel restrictions, and reduced tourism on an enormous scale. Product shortages and supply chain issues have been an ongoing concern.
For wholesalers who have already paid for goods that they're still waiting to receive, this may be a case of having to be patient. However, there are steps to put in place to ensure supply chain risks are mitigated in the future.
1. Find Backup Suppliers
While this is hard to do when there's a shortage of goods on a global level, it's always a great idea to have connections to backup suppliers in case your normal supplier experiences any shortages.
Transportation disruptions can be devastating for wholesalers. This is why it's essential to have a contingency plan for when things go wrong. Consider events such as natural disasters, employee strikes, pandemics, and price fluctuations. By creating a plan that addresses alternative solutions for each supply chain disrupting event, you can better prepare for the future. Plan B is generally not the first plan because it's less efficient or less cost-effective. Ensure you keep some emergency cash aside in the event you need to implement your backup plan.
3. Build up Inventory
If you have the storage facilities to allow for holding more inventory, this can help manage slow deliveries of stock and supply chain issues in the future. It can be costly to pay upfront for a larger than normal amount of inventory to keep on hand — this is where Invoice Finance could come in handy to free up cash flow.
High Competition
With big online names such as Amazon entering the scene in Australia, wholesaling is increasingly becoming a competitive industry. With high competition, the wholesaler with the lowest price often wins the customer. To avoid lowering your margin, try to add value to your customers in ways such as loyalty programs.
Depending on your wholesale products, you may need to be creative when designing a loyalty program. Some popular programs include:
Travel programs. This is where you provide a group travel opportunity as an incentive for your customers to reach specified volumes.

Points programs. As your customers shop with you, they build up points to redeem for products or rewards.

Other types of promotions or prizes linked to a sales target.
By increasing customer loyalty, they won't be so quick to jump ship purely because your competitor has lower prices. On top of providing quality products, focus on delivering a quality service, and you'll be sure to see customer retention increase.
Slow Paying Customers
When customers are slow to pay their invoices, it can be difficult for wholesalers to meet other expenses such as rent, employee wages, bills, and purchasing inventory. To keep on top of your expenses, try these tips to keep cash flow moving:
1. Incentivise early payment
Offering a small discount for early payments could be the push your customers need to get their invoices paid early.
2. Invoice Finance
By utilising an invoice finance facility, you can turn your unpaid invoices into cash. You are given a line of credit based on the value of your accounts receivable, so you'll always have cash at the ready whenever you need it.
3. Automate the Invoice Process
By using accounting software, you can easily keep track of payments and outstanding invoices. You can automate the follow-up process so your customers will be reminded without you having to lift a finger. Automating the invoice process gives you extra time to focus on more productive tasks — like creating an emergency plan for supply chain issues!
A bonus of using cloud-based accounting software is that our invoice finance facility seamlessly integrates with your software so your line of credit can be updated in real-time alongside your accounts receivable.
How Earlypay can Help Wholesalers
Earlypay provides cash flow solutions through our business financing options.
Invoice Finance
Using only your accounts receivable as security, you can be offered a line of credit that grows in line with your business. With invoice finance, you no longer need to put everything on hold while waiting for your customers to fix up their unpaid invoices.
By preserving working capital, wholesalers can increase their purchasing power and take on new opportunities to grow.
Sale-back asset finance lets you unlock capital tied up in your business assets or equipment. It allows you to access cash using your business equipment or wheeled assets as security.
To understand how Invoice financing or asset finance could work for you, contact our friendly team on 1300 760 205 or contact your broker or BDM.

If you'd like to learn how Earlypay's Invoice Finance & Equipment Finance can help you boost your working capital to fund growth or keep on top of day-to-day operations of your business, contact Earlypay's helpful team today on 1300 760 205, visit our sign-up form or contact [email protected].