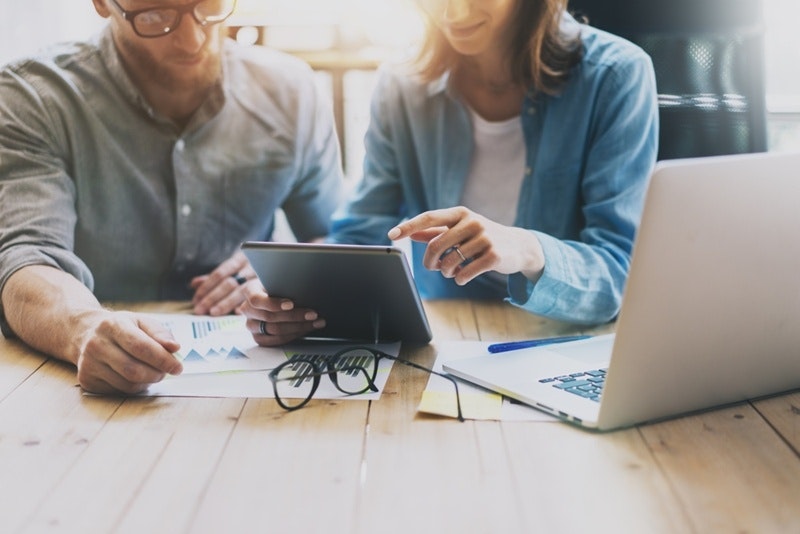 Debtor Finance
Most businesses throughout Australia offer their customers some form of credit terms on the product or service that they provide. Often these terms can range from 30 to 60 days and sometimes even longer before payment is received. Unfortunately, in today's economic environment, this can put a strain on many businesses cash flow and have potentially disastrous effects on other businesses.
While that occasionally happens, Debtor Finance is more often than not done by companies who are focused on growth. These are the businesses that need improved cash flow so that they can receive discounts from suppliers, prepare their inventory for peak seasons, upgrade equipment, and produce and sell more goods or services.
Fortunately, Debtor Finance can provide the immediate cash flow to businesses which can totally eliminate the possibility of financial stress and hardship. Earlypay specializes in Debtor Finance services, and provides cash on invoices within 24 hours! Debtor Finance, also known as Invoice Finance, Factoring and Invoice Discounting, is a process used where immediately after a business has issued an invoice to its customer, they can be purchased from business owners for a fee, and up to 80% of the balances due on each invoice is then advanced to the business owners within 24 hours.
Earlypay is a finance company that's devoted to assisting businesses with growth and obtaining longevity by providing much-needed working capital. With Earlypay, in addition to the benefit of receiving ready cash in a short period of time, we can also eliminate the need to seek capital through loans. Our professional Debtor Finance services are available in Perth, Sydney, Melbourne, Brisbane, Adelaide and Canberra.
Exactly What is Debtor Finance?
Although Debtor Finance may be an unfamiliar term to many, it has been a part of the business world since the 1700s. It's a financial process that involves a business retaining an agent or company to conduct certain financial transactions for the business owner. By purchasing the business' accounts receivable debts, it allows that business to receive immediate cash for monies due to them from their debtors. In return, Debtor Finance companies would receive an agreed-upon fee for this purchase. This process is also known as Factoring, Debt Factoring, Cash flow Finance and Invoice Discounting.
There are several benefits to using Debtor Finance. First, to a lesser or greater degree, all businesses experience the problem of not receiving payments due to them when they're expected. This can result in financial distress because the money owed by debtors is usually the bulk of the companies' finances so if payments aren't received regularly, bills can't be paid, necessary merchandise for the production and sale of goods and services can't be bought, and salaries can't be paid. Debtor Finance can resolve these problems by releasing the cash owed to companies by their debtors so there are no business interruptions, thus reducing the chance of experiencing operating losses. As long as the business offers payment terms to its customers, all types of businesses can benefit from Debtor Finance no matter what industry they are in.
Using Debt Finance as a Financial Solution
After the business completes the sale and delivers the goods or services; Debtor Finance can be used to purchase the accounts receivable debt to convert it into cash that can be immediately deposited into the business accounts. Business owners can receive up to 80% of each invoice.
At Earlypay, we structure our Debtor Finance agreements so there are no hidden costs or fees. Our Debtor Finance facilities have no minimum fees or lock in periods and fees are only charged on funding utilised. Another unique characteristic of this financial process is unlike bank loans, Debtor Finance relies on the debtors' ability to pay as opposed to relying on the business owner's assets or their ability to repay a loan. Debtor Finance is an extremely useful business finance facility that is easily integrated into any business
Who Benefits from Using Debtor Finance Services
While this process can offer substantial financial support for new and growing businesses, it can also offer major advantages for established companies as well (size is of no importance). Considering that many businesses are affected by the financial challenges of the current economic environment, it's a relief to know that there are ways to avoid the problems resulting from this. Difficulties such as the inability to raise working capital because of restrictive lending policies can be shielded by having a guaranteed cash flow to cover most or all expenses. Utilising a Debtor Finance facility turns credit sales into working capital for business owners. This results in additional capital being immediately available to use for:
Reinvestment into the company for increased growth in sales and other business improvements
Tax and creditor payments
Credit history improvement
Purchasing in bulk to receive supplier discounts
Confidently accepting larger contracts because of healthy cash flow leading to larger profits
Conclusion
Debtor Finance provides a business with unique financing structures that will enable business growth by allowing owners to focus entirely on operating the business while maintaining a sufficient cash flow. Business owners can eliminate the stress resulting from late payments and avoid the resulting adverse effects on their business.
If you'd like to learn how Earlypay's Invoice Finance & Equipment Finance can help you boost your working capital to fund growth or keep on top of day-to-day operations of your business, contact Earlypay's helpful team today on 1300 760 205, visit our sign-up form or contact [email protected].