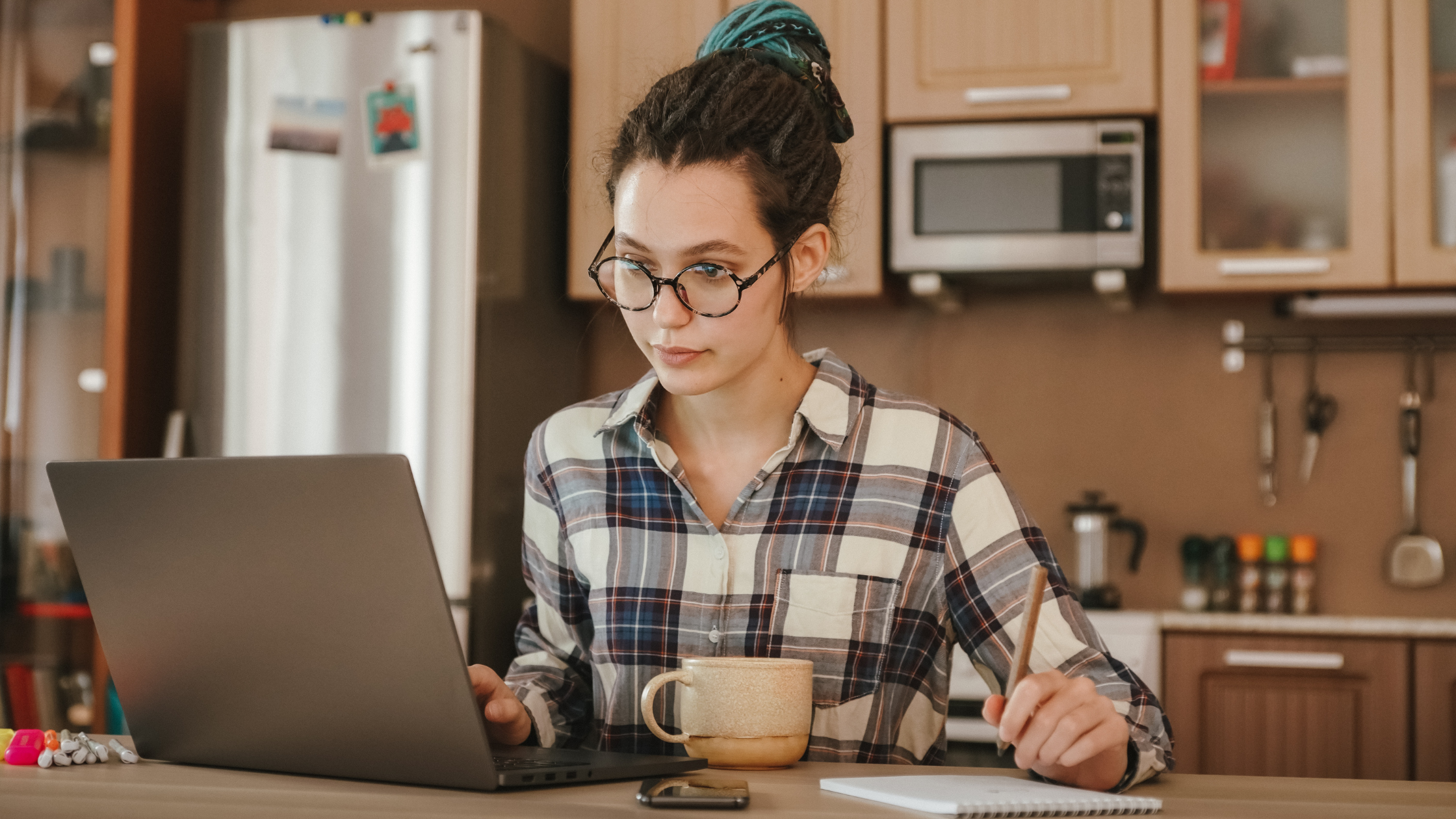 More and more Australians are working from home than ever before.
It was already a popular and increasing trend before the COVID-19 restrictions first hit in 2019. Pre-COVID-19, 42% of Australians worked remotely for at least some of their working week. That figure shot up to 67% during the restrictions.
The new normal?
Some analysts are predicting that working from home will become the new normal post-COVID-19. Hybrid arrangements are likely to be commonplace. But could working remotely be limiting for employees when competing against those who are more office-based?
According to a recent Qualtrics survey:
46% of Australian white-collar workers think office-based workers will have a career advantage over remote workers.

57% of managers and 60% of directors agreed that they will. Given that these senior staff are responsible for career promotion decisions, it's little wonder that lower-level remote workers fear becoming 'invisible' if they spend some or all of their time away from the office.
How you can ease the career concerns of your remote staff
It's important to make all your employees feel like valued members of your team, whether they are working remotely or not. If you don't, your business could be vulnerable to the so-called 'Great Resignation' trend. This is the term given to the growing numbers of workers around the globe who are quitting their jobs in chase of greater satisfaction and work/life balance.
Below are five tips for managing the career development of your remote staff.
Tip 1: Map out a career development path for each of your remote staff members
This is HR 101 and should be done as part of each employee's performance review. You should find out each staff member's career development goals and discuss how they can potentially be achieved.
This could involve providing them with regular training, development, upskilling and online opportunities.
Tip 2: Provide your remote staff with regular feedback
Constructive career development feedback can help both you as an employer and your employees. It can help set expectations and motivate your team to perform to desired levels.
Tip 3: Keep your remote staff as visible as possible
In these days of Zoom meetings and instant communication, remote staff no longer have to be 'out of sight and out of mind' for extended periods. Make the most of technology to make your employees feel as included as possible with their office-based colleagues.
Tip 4: Start a mentoring program
A mentoring program could give a remote team member a chance to informally learn or get career advice from a more senior team member. It's a great way to build relationships between people at different levels in an organisation.
Both the mentor and the mentee can benefit from the experience.
Tip 5: Hold regular company events and conferences
These can be both formal and informal gatherings where remote staff get the chance to mingle in person with office-based staff. They can be great opportunities for team bonding and team building.
The Bottomline
Good staff are hard to find and develop, so it's crucial to keep the good team you have. If you have employees working remotely in your business, always make sure you make them feel valued and connected to your business by providing them with career development opportunities.
If you don't, another business might lure them away. Quality employees are always in high demand!
If your business needs any help with working capital management via a business line of credit, debtor financing, or equipment financing, contact Earlypay's helpful team today on 1300 760 205 or visit our sign-up form.

If you'd like to learn how Earlypay's Invoice Finance & Equipment Finance can help you boost your working capital to fund growth or keep on top of day-to-day operations of your business, contact Earlypay's helpful team today on 1300 760 205, visit our sign-up form or contact [email protected].