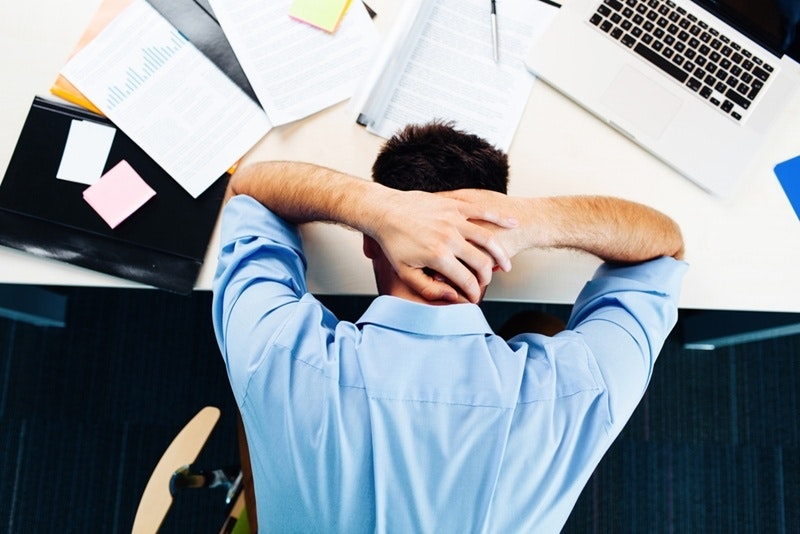 Time is of the essence for small business owners - one day can be the difference between healthy cashflow and your business collapsing due to unpaid bills.
Irregular cashflow is a huge contributor of stress for business owners. If left alone, this can manifest itself in numerous ways, affecting your work and leading to mental health problems. Safe Work Australia notes that 23 per cent of people identified employment-related pressure as the primary cause for mental health issues in the workplace.
Twenty three per cent of workers identified employment-related pressure as the main cause of workplace mental health issues.
Addressing cashflow issues can be a major weight off your mind and go a long way to managing your employment-related stress. Planning and timeliness around invoice payments and debts is a great way to do this - with invoice financing options a good way to address cashflow issues.
Workplace mental health
The Mentally Healthy Workplace Alliance identified cash flow issues and chasing invoices as major causes of concern for business owners, resulting in several tell-tale signs of mental health deterioration. It is important that you keep an eye out for tell-tale signs of work-related anxiety and depression, which include:
Feeling constantly fatigued.
Being unusually emotional - crying or lashing out at people.
Inability to make clear, rational decisions.
It is important that you don't let the stresses of your job affect your mental health - by not recognising you have a problem, you are doing a disservice to your business, and putting your health at risk.
If you can't seem to manage your outgoings or your cashflow is being affected by unpaid debts, there are numerous options available. There are numerous mental health institutes that offer business counselling and flexible payment options with consideration to mental issues, including groups like Beyond Blue.
Why invoice finance can help a healthier business mentality
Invoice Finance is another option to alleviate the stress that builds as a result of cashflow issues. With proof of invoice from your clients, you can receive fast funds to fix any cashflow crises within 24 hours. Our service also includes debtor insurance, to cover yourself and your business should any issues arise. Helping a heathy business mentality starts by ensuring that your stress over fiance is minimised.
Keeping your mind healthy should be your first priority - a healthy mind means that you can give your best to your business, and address any cashflow issues with clarity. For more information on our invoice and debtor finance options, contact the Earlypay Team today.
If you'd like to learn how Earlypay's Invoice Finance & Equipment Finance can help you boost your working capital to fund growth or keep on top of day-to-day operations of your business, contact Earlypay's helpful team today on 1300 760 205, visit our sign-up form or contact [email protected].