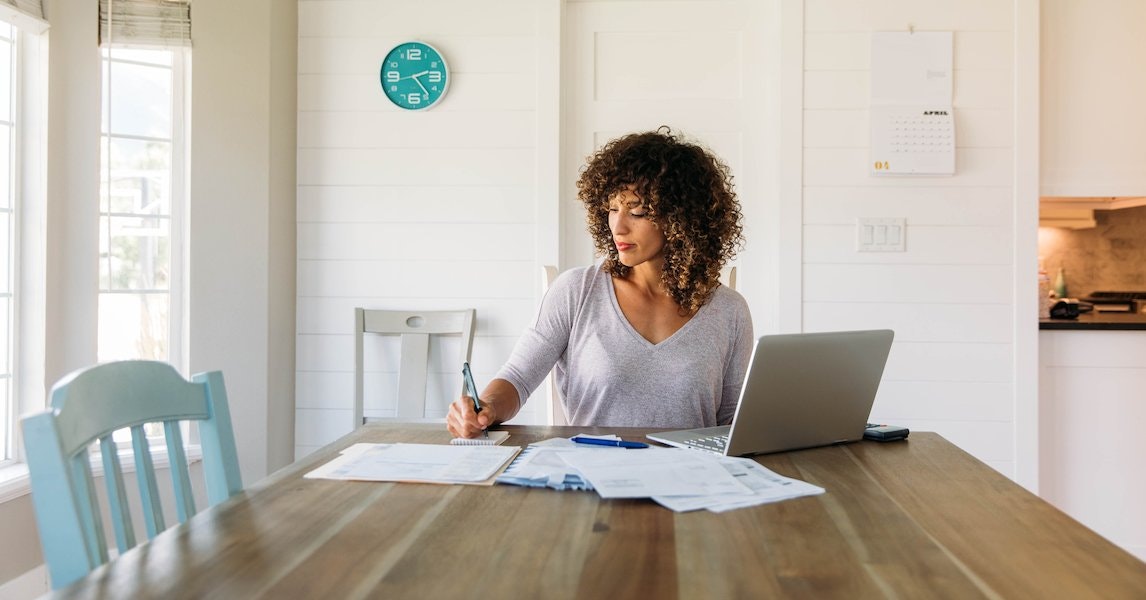 Everything you need to know about invoice factoring and whether it's right for your business
Invoice finance can be a great way to unlock capital tied up in your unpaid invoices. There are two main types of invoice finance: Invoice factoring and invoice discounting. While similar in nature, there are some notable differences. Find out more about invoice factoring below, how it differs from invoice discounting, and whether it's right for your business.
What is invoice factoring?
Invoice factoring is a type of short-term business finance in which a lender uses a company's unpaid invoices as collateral on a loan.
The amount of finance a business can access will depend on payments a business has outstanding. Typically, lenders advance up to 80% of the accounts receivable ledger. The remaining 20% is then paid to the business upon receipt of payment, minus any fees. Invoice factoring companies don't charge interest, and loans are repaid in full upon client payment. This means that there are usually no ongoing charges for using an invoice factoring service.
As new invoices are raised, businesses using a factoring service can access further funding. As funding is linked directly to invoices, it grows in line with the accounts receivable. This makes invoice factoring a popular product for growing businesses that require finance to generate the next round of sales.
How does invoice factoring work?
Invoice factoring can work slightly differently, depending on the provider. Usually however, the process for invoice factoring takes the following 5 steps:
Invoice your client(s) for goods or services received as you normally would.

Forward the issued invoices to the factoring provider.

The invoice factoring provider pays up to 80% of the invoice total to you upfront (usually within 1 working day).

Your client pays the provider directly (this process will vary from lender to lender).

The outstanding amount is paid to you, minus a fee.
What is the difference between invoice factoring and invoice discounting?
When using an invoice factoring service, a business hands over responsibility for collecting invoice payment to a third-party factoring company. Effectively this means that the company is selling its invoices at a discount to the full value. Because responsibility for collecting payment transfers to the factoring company, invoice factoring always has to be disclosed to clients. Usually with invoice factoring the lender assumes the risk of clients not meeting payments.
In the case of invoice discounting, the business retains control of the accounts receivables, and assumes all subsequent potential risks surrounding payment. For this reason, invoice discounting usually has lower fees than factoring. Invoice discounting can be non-disclosed - or confidential - where customers don't know that the invoices are being financed, or it can be disclosed to customers. Whether the arrangement is disclosed or not depends on the requirements of the business and the type of service offered by the lender. In the case of Earlypay, our service is almost always undisclosed.
There are pros and cons to both forms of invoice finance:
Invoice factoring

Invoice discounting

Pros

Gives business owners more time to focus on running their business
Less risk

Allows business owners more control over managing client relationships
Lower fees
Can be disclosed or undisclosed

Cons

Higher fees
Less control over client relationships
Always has to be disclosed to clients

Higher risk
Debt collection responsibilities reside with the business
Which is better for my business?
Which type of invoice finance is better for your business will depend on the kind of business that you run.
Invoice factoring as a form of invoice finance can be beneficial for businesses without strong accounting departments, as the additional cost may be negated by time saved elsewhere within the company. While relinquishing responsibility of payment collection may not be suitable for some companies, it can take strain off others.
However, businesses who don't wish to have a third-party communicating with their customers, or businesses with in-house accounting departments could benefit more from invoice discounting.
Is invoice factoring better for my business than a traditional business loan?
While invoice factoring is often a more expensive form of finance than business loans secured by real estate, many business owners don't wish to use personal assets as loan security.
Invoice factoring is also more flexible than other forms of business finance. Business loans are usually a single lump sum payment with fixed terms and fixed repayments. With invoice factoring however, borrowers can draw funds when they require them and only pay for what they borrow. Also, because businesses are borrowing against the value of their unpaid invoices, they never borrow more than they can repay.
Be sure to do your research when looking into business finance in order to make the best decisions for your company. Consider carefully which type of finance best suits the needs of your business. It's also important to have a clear understanding of interest rates and other fees and charges before making a commitment.
Am I eligible for invoice factoring?
The eligibility of your business will depend on the factoring provider that you opt for. Invoice factoring providers assess the creditworthiness of your business based on factors such as revenue, existing debt levels and the time you have been in business.
Usually, factoring companies look for factors such as:
A valid ACN
More than 12 months in business
Invoices with other strong Australian businesses
Invoices issued after goods or services have been delivered
At least $1m annual revenue
Minimum of three customers
Integration with Xero
If you would like to learn more about invoice finance with Earlypay to see if it's right for your business, please contact our team today on 1300 760 205.
If you'd like to learn how Earlypay's Invoice Finance & Equipment Finance can help you boost your working capital to fund growth or keep on top of day-to-day operations of your business, contact Earlypay's helpful team today on 1300 760 205, visit our sign-up form or contact [email protected].