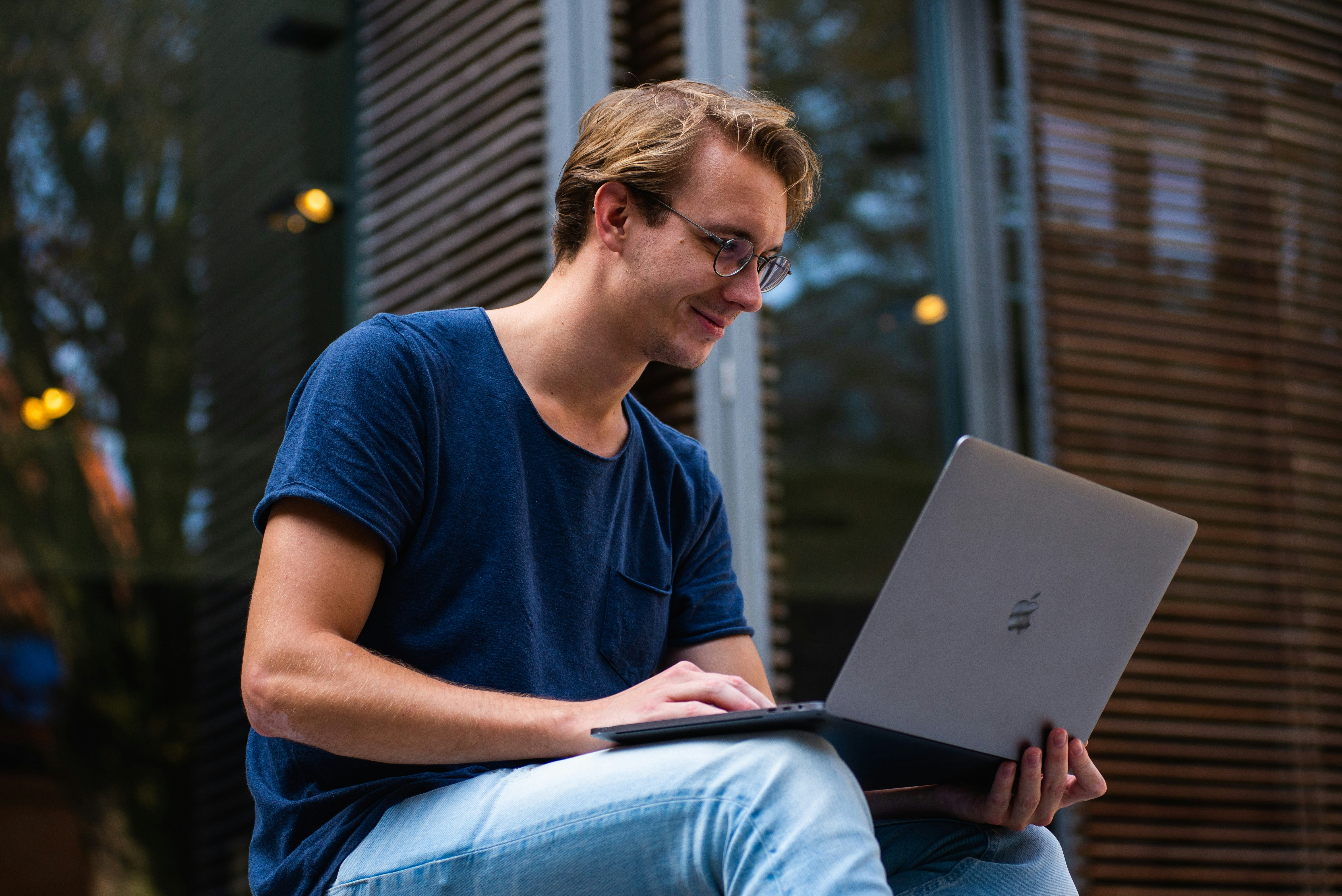 They may seem like just a formality in the business world, but with invoicing, the little details can make a significant impact on your business success.
An invoice is the cornerstone of your business's cash flow. More than this, an invoice can be a reflection of the professionalism of your business, be used as a marketing tool, or even as collateral in securing invoice financing approval to provide immediate cash flow. Earlypay walks you through the dos and don'ts of making your invoices sophisticated and meaningful.
What does a professional-looking invoice look like?
Realistically, when someone is looking at an invoice, the main pieces of information they're searching for are:
Who is the invoice from?
How much do they need to pay?
When do they need to pay it by?
But a professional-looking invoice goes the extra distance with a tidy, easy to read design that covers all the important information a customer needs to pay the invoice. As a starting point, your invoice should have:
Your business's name, contact details, ABN or ACN and a logo if you have one
The same details for your customer: name, contact details, ABN or ACN
The invoice number
The due date
The total amount due, including any taxes applied or included
The payment terms
An itemised list of your service or goods provided making with description, quantities, costs and subtotals.
For ideas on how an invoice should look, there are many free invoice templates online that you can create and customise to suit your business needs. Just be mindful that using free invoice templates means that you'll probably need to come up with your own way to manage your accounts receivable with a spreadsheet or similar software.
Paying for the use of accounting software that comes with invoice templates and a simple accounts receivable management solution could be the most efficient and cost-effective way to manage your unpaid invoices and invoicing processing.
Do:
Have a defined set of Terms and Conditions
Holding a fixed set of terms and conditions provides clarity and accountability for all parties involved. Not having a fixed set of terms and conditions is a common mistake that too many small and medium-sized businesses make.
You may need to seek the assistance of a lawyer to help create the terms and conditions, but once you do, you can back up all your contracts and invoicing. This provides Earlypay with direction and assurance to help provide your business with a valuable source of ongoing funding through invoice financing.
Brand the invoice
A defined business brand indicates you're an established business, who takes what they do seriously and demonstrates a high level of professionalism. Most importantly, your brand is what differentiates you from your competitors. A brand is more than just your business or company's logo at the top of the page.
The language, colours, font, and layout should mirror your brand. You can also take advantage of the opportunity to use your invoices as a marketing tool by sending with it marketing material such as flyers or email newsletters. You may even wish to offer a discount for future work or provide an incentive for a customer referral.
Use manners
Speaking of language mirroring your brand, we're likely to remember our manners when consulting with a customer on the required works but have you considered using manners at the invoicing stage as well?
Research has shown that customers are more likely to pay invoices sooner when you use phrases like "Please pay within 30 days" or "thank you for choosing us". Remembering your P's & Q's can help maintain the brand you've worked hard to achieve.
Know your industry payment cycle
Depending upon which industry you're in, you may either have a standard payment cycle of anywhere from two weeks up to 90 days. If you're one of the businesses in an industry with slow-moving payments, this can cause considerable delays to your cash flow. By setting terms that align with your industry, customers won't feel overwhelmed but have a clear deadline.
It's also important to understand when a customer is likely to pay as your invoice financing application may look at the likelihood of being paid on time, particularly if it's a regular customer whose invoices you're looking to use for financing.
Use cloud-based software & remember to back up
The age of paper should be ancient history by now. With modern technology revolutionising the way we do business, be sure to utilise cloud-based software systems to generate, maintain, and record your invoices for you — less time on invoicing means more time out in the market or doing what you do best.
The best part about using cloud-based software is that they can send auto-reminders for overdue invoices. Better still, Earlypay links with Xero and MYOB AccountRight to manage your invoice finance and can even fast-track your application.
Use late fees and incentives
Customers are usually going to be cash savvy, and by enforcing a late fees system, you're more likely to generate a sense of urgency when it comes to having the invoice paid. It's good business practice to inform them upfront about the late fees on outstanding invoices and include it in your terms and conditions.
By the same token, dangling a money-saving carrot in front of them may just do the trick as well. You can utilise small discounts or credits for future work as an incentive to encourage customers to pay their invoices on time or even ahead of schedule!
Don't:
Of course, there are some traps that businesses can fall into which reduce the professionalism of your business invoices. These include:
Poor grammar, formatting, or spelling
If words really aren't your forte, run your standardised wording by a marketing consultant or even spell-check to make sure poor grammar, formatting or spelling isn't letting you down. A cloud-based invoicing system can help.
Extended payment cycles
If you give some customers an inch, they'll take a mile. Understanding your industry's payment cycle is one thing, but giving them too much time often gets your invoices pushed to the bottom of the to-pay list and could further delay your cash flow.
Limited Payment Options
Limiting your customers' payment options limits your chances of being paid. If you want to get paid on time (who doesn't?!), then make it as easy for your customers to pay your bill. You might consider credit card processing, direct bank deposits, cheque payments, a BPay facility or PayPal.
Did you know Earlypay can help with receiving funds for your outstanding invoices faster?
Earlypay offers invoice finance that helps provide up to 80% of the value of your invoice in as little time as within 24 hours after approval. As Australia's most flexible invoice finance provider, Earlypay can support businesses that others can't.
If you satisfy the basic requirements below, we'd love to hear from you.
· You have an ABN or ACN
· You have outstanding invoices with other Australian businesses
· You invoice after goods or services have been delivered
At Earlypay, we like to say 'yes' to supporting Aussie SMEs. Contact us today for a tailored finance solution that works for you.

If you'd like to learn how Earlypay's Invoice Finance & Equipment Finance can help you boost your working capital to fund growth or keep on top of day-to-day operations of your business, contact Earlypay's helpful team today on 1300 760 205, visit our sign-up form or contact [email protected].