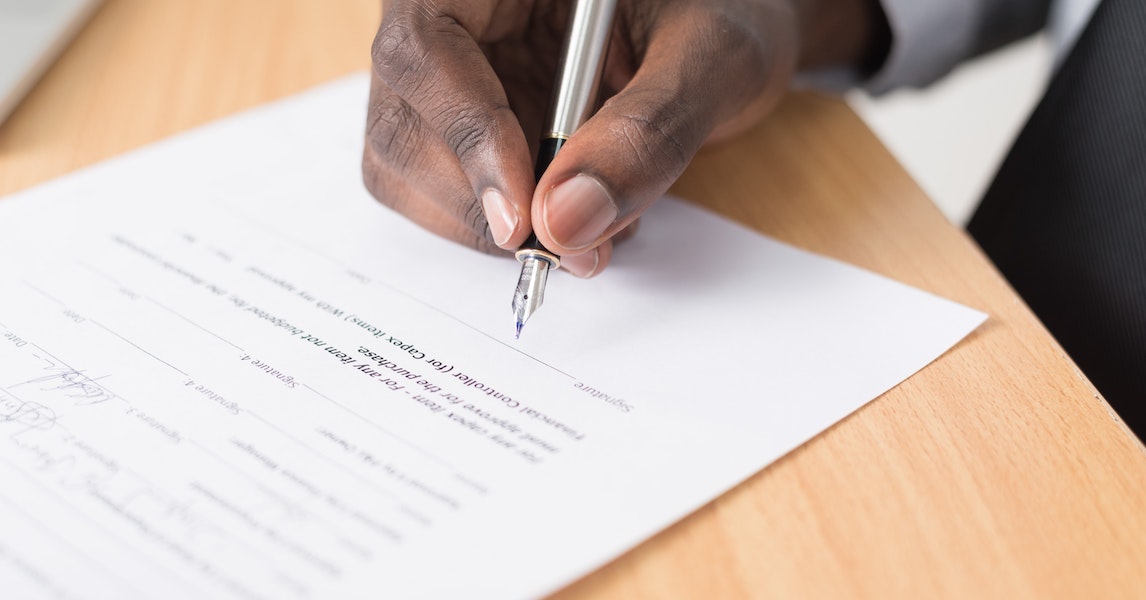 Understanding where to start when tendering for Government work in Australia.
Our previous post highlighted some of the abundant opportunities for business from local governments arising out of the Local Roads and Community Infrastructure Program. Today we want to investigate exactly how to get registered and involved in State Government tenders.
Tendering for government work may appear challenging, but the process is pretty streamlined once you get through a few initial steps. We are going to look at the New South Wales State Government as an example.
The other States and Territories have their own requirements and process, but the core elements are similar. Local councils generally use a different system (i.e. Tenderlink) but the process itself is not very different.
The NSW State Government is a good place to start, because it has a stated commitment to directing more work to Small-to-Medium Sized Enterprises (SMEs) and the tendering process reflects that. And in its own words 'NSW Government spends over $30 billion each year on goods, services and infrastructure'.
Where to find current tenders in NSW
The place to start for NSW State Government business is at eTendering. Visit the website and you see, front and centre, the option to View Current Tenders. This is the place to whet your appetite for the various opportunities in state government work.
(Note: eTendering is being transitioned to buy.nsw.gov.au by October 2021)
What you need to do before applying for a tender
Prequalification Schemes are the true start of the trail. One doesn't just apply for a given tender; companies first need to register as a supplier. Fortunately, this is the second thing you see on eTendering: Apply For A Scheme.
Given the wide range of services the NSW state government uses, there are an appropriately wide number of prequalification schemes. These include activities as diverse as affordable housing, IT services, heritage conservation consultants, and of course, construction. In particular, prequalification for construction falls within several different brackets with a scheme for general construction works up to $1 million and another for works between $1 million and $9 million.
Documentation required for Prequalification Schemes
The Prequalification Scheme requirements vary according to the particular service. Looking at construction, there is a modest laundry list of forms and documents.
This includes:
ABN



It almost goes without saying, but a supplier will need to be an incorporated company with an ABN (Australian Business Number).



Evidence of financial solvency



You will need to provide evidence that e.g. your company is not part of insolvency proceedings, or in arrears of any sort. This can include bank statements and/or a letter from your accountant.



Evidence of prior completed work



This includes accreditation from a recognised industry body.



Insurance coverage



You will need to prove that your business is appropriately insured.



Basic company information



This will include background on the management and key personnel within your company.
Finally, the SME is asked to list their areas of expertise. In construction works, they ask the SME to identify which of the following categories they have experience in, such as non-residential building works, heritage restoration, interior fit-out, demolition and civil works. Building services and trades have their own extensive lists.
What about Local Councils?
Local councils advertise their current tenders on their own individual Tenderlink pages (e.g. the City of Parramatta). This means finding the work is slightly less efficient and requires searching through each different council website to find the appropriate Tenders webpage.
Registration on Tenderlink is commonly free and requires basic name, address and ABN information, but this does need to be done for each individual council.
Is this the right move for your SME?
Whilst the reputation of governments as bureaucratic and cumbersome is doubtless well-earned, the NSW State Government does appear to be making an effort to support giving business to SMEs, and at the same time increasing the agency of individual departments.
For example, State Government agencies can buy directly from a small business for contracts up to $50,000, even if there is a whole of government agreement in place. They must apply an 'SME or Regional first' approach to contracts under $250,000, meaning that if a project is valued at less than $250,000, they must consider prioritising an SME or regional business. In addition to this, there is a commitment to paying SMEs more quickly, at times within a period as short as 5 days.
A business is considered 'Small' if it has 1-19 full-time employee equivalents, and 'Medium' if it has under 200 full-time employee equivalents. A 'Regional' business is one of any size with a registered headquarters outside of Sydney, Newcastle or Wollongong.
Bigger contracts, such as those over $3 million, need to be evaluated with regard to the amount of business that will be subcontracted to SMEs meaning it makes sense to be part of a bigger entity's supply chain.
And in their own words, they have $30 billion to spend every year.
The money and time involved in preparing a tender
Preparing a tender takes time and incurs costs. While we may not be able to help you with the amount of time that's involved, Earlypay provides tailored cash flow support through our various financing options. These include Equipment Finance and Invoice Financing arrangements (including both invoice discounting and invoice factoring options).
Our customers include those involved in transport, civil engineering, road construction and rail welding, to mention a few. To learn more about how Earlypay can help you with the working capital your business needs to grow, please visit us at earlypay.com.au or contact your broker or BDM to learn more.

If you'd like to learn how Earlypay's Invoice Finance & Equipment Finance can help you boost your working capital to fund growth or keep on top of day-to-day operations of your business, contact Earlypay's helpful team today on 1300 760 205, visit our sign-up form or contact [email protected].