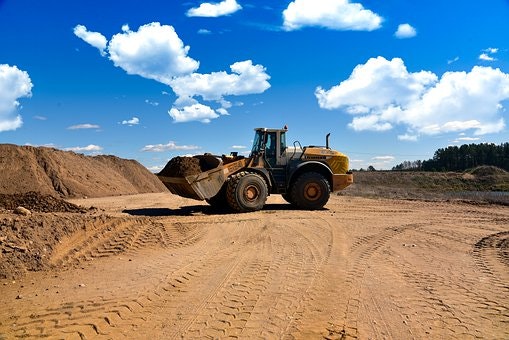 Mining exploration in Australia is booming at the moment, especially in metals, gold and copper. According to the latest expenditure figures, over the past year:
copper exploration surged by 44%

gold exploration jumped by 41%, and
metals exploration increased by 35%.
Overall minerals exploration in Australia has increased by 14.2% over the past year, which is the highest since the peak of the previous mining boom in 2012.
There has also been a spike in investment and exploration in minerals that help to drive lower carbon emissions as countries around the world increasingly set 'net zero' carbon emission targets into the future. Those minerals include lithium and uranium. Lithium can be used in batteries that power digital devices and electric vehicles. Uranium is a zero-emission (and therefore clean) energy source.
If you're in the mining industry, now might be the right time to upgrade your equipment to increase the efficiency of your mining exploration.
Why is mining exploration important in Australia?
Mining exploration in Australia is significant for the economy, as the mining sector is the largest contributor to our GDP (accounting for just under 11%). The mining sector also contributes approximately 62% of Australia's total export revenue, led by iron ore ($116 billion), gold (27.1 billion) and copper ($10.4 billion).
The substantial increase in exploration is an indication that the mining sector is poised to be significant in Australia's post-COVID-19 economic recovery. Mining exploration helps to keep existing mines operating for as long as possible at maximum capacity. For example, Australia has now surpassed China in terms of gold output, largely due to the exploration investments over the past decade or more.
Mining exploration also helps to identify the site of mineral deposits that can create investments in new mines, businesses and jobs to help Australia's future prosperity. About 240,000 Australians are directly employed in the mining sector, and a further 1.1. million in the associated mining equipment, technology and services sectors.
Exploration for carbon-friendly minerals like lithium and uranium deposits will be increasingly important for Australia as the demand for coal declines in the coming decades.
In short, a healthy mining sector is crucial for a healthy Australian economy both now and in the future.
Why is there a minerals exploration boom in Australia now?
Several factors are driving the current exploration boom:
1) higher metal prices
2) the easing of lockdowns in some mining areas where operations were more restricted at the height of the COVID-19 pandemic.
3) a more positive economic outlook than existed this time a year ago.
4) the increasing global demand for clean energy sources.
5) increased financing activities. More and more mining operations have the confidence to invest in exploration and expansion.
How can we help?
Equipment finance is one of our specialist services at Earlypay. We can provide finance of up to $1 million for above-ground mining equipment to help your organisation's operations. This finance can help your business to grow while preserving your cash flow.
Examples of above-ground mining equipment that we can finance include drills and earthmovers, as well as crushing, screening, feeding, conveying and analysis equipment.
If you would like to learn more about our mining equipment financing, contact Earlypay's helpful team today on 1300 760 205 or visit our sign-up form.
If you'd like to learn how Earlypay's Invoice Finance & Equipment Finance can help you boost your working capital to fund growth or keep on top of day-to-day operations of your business, contact Earlypay's helpful team today on 1300 760 205, visit our sign-up form or contact [email protected].