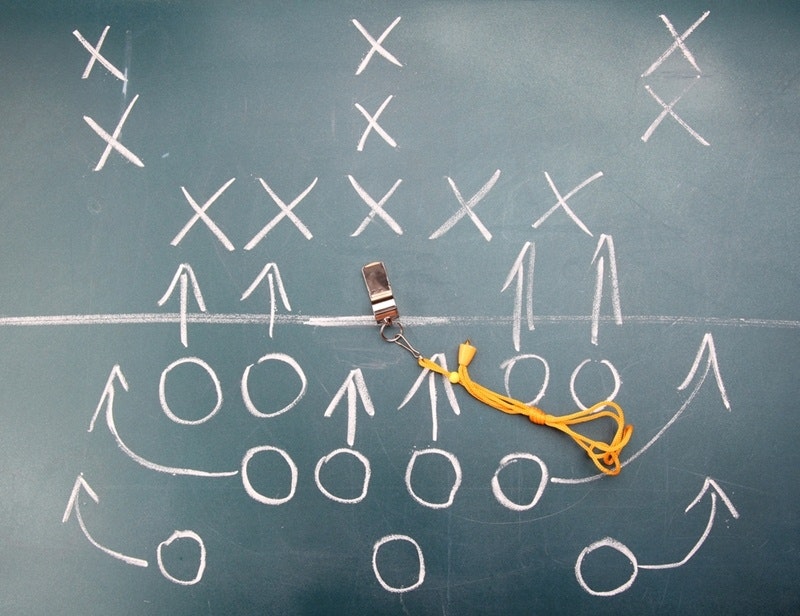 No business owner can be successful without a wealth of supporters who provide the guidance they need to grow their company. This might involve a mentor, a network of friends or even other family members who can offer advice.
While these individuals are all good choices, it pays to assemble them as a dedicated advisory team. The group doesn't have to be as formal as a board of directors, but it should still include people who will help you make good decisions. If you are ready to build your own business support group, here are four roles you should include:
You'll want someone who can look beyond the numbers and help you with a strategy to grow your business
1) Someone with experience in finance
Many people rely heavily on their accountants when they first start out, so it's important to include these experts, or someone with a similar background, in your advisory team. Financial performance is one of the core areas of your business, so having advice on managing cash flow and keeping overheads in check is essential.
Importantly, you'll want someone who can look beyond the numbers and help you with a strategy to grow your business and improve your cash flow.
2) Human resources consultant
During their first years, many small businesses won't have a dedicated human resources manager. Often, owners will shoulder the responsibility for hiring and managing their staff themselves, relying on gut instinct to make important decisions about their employees.
Just because a company hasn't reached the size it needs to have a full-time HR manager doesn't mean it isn't important to have expert advice. If anything, managing your staff is even more important when you only have a few employees on the books. The solution is to have an HR specialist as part of your support team - someone who can advise you on the best way to manage your workers.
3) Legal advice
Every business has to navigate a specific regulatory environment. From compliance efforts to drafting contracts and advising on workplace relations, this level of expertise is essential for helping your company grow.
It's important to have advice from someone who has already seen what it takes to be successful.
While it's worth working with a dedicated law firm for specialised support, having this knowledge within your advisory team is also incredibly useful. Legal advice can help you address broader questions such as your business's legal structure and the risks your organisation is exposed to as it expands.
4) A personal mentor
For many new small-business owners, becoming a leader is a big step up from their previous work. Many won't have experience in this position of responsibility, which makes it important to have advice from someone who has already seen what it takes to be successful.
A mentor is also a useful sounding board for any issues your company encounters. While this feedback may not be as specialised as the first three roles, a second perspective on your leadership can be incredibly useful.
What else do you need to consider?
When you do start building your business advisory team, it's important to also think about the specific needs of your company and the skills you need to maintain growth. After all, building this team is as much about the personalities involved as it is about having expertise in different areas.
It's also important to make sure that everyone you seek advice from is able to provide you with critical, constructive feedback that pushes you to succeed.
Once you've found the right people, who have both the personality and expertise to help your company, you will be in a much better position to achieve new growth in the future.
If you'd like to learn how Earlypay's Invoice Finance & Equipment Finance can help you boost your working capital to fund growth or keep on top of day-to-day operations of your business, contact Earlypay's helpful team today on 1300 760 205, visit our sign-up form or contact [email protected].