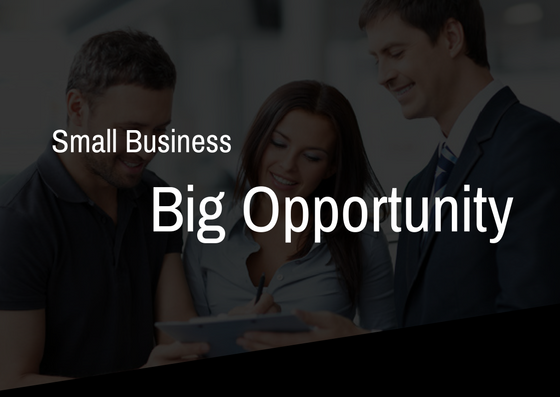 Despite the adage that a high percentage of small businesses fail in the first year, recent data shows that the small business sector in Australia is performing strongly.
A survey undertaken by Xero, called the State of Small Business, shows that the small business sector remains strong. Given that small businesses employ nearly half our workforce and generate a fifth of Australian GDP, the health of the sector remains vitally important.
The report found that employees of small business across all industries saw growth in their pay packets.
By the beginning of 2018, nearly half (49.4 percent) of Australian small businesses were cash flow positive; up 2.8 percentage points year on year. January is typically a cash-strapped month, and the improvement from the previous January (46.6 percent cash flow positive) indicates the trend is moving in the right direction.
Small businesses waited an average of 38.8 days to be paid in January 2018 (for invoices on 30-day payment terms). While still above the 30-day terms, it is a major decrease on two years ago.
The report added that the attention of the sector now turns to the impending 2018-19 federal budget. Supportive policies are crucial for the success of the sector, and the economy.
A similar survey conducted by the National Australia Bank shows that small to medium enterprises (SMEs) are optimistic, with 73% feeling successful in their own business. Growth and expansion are firmly on their agenda, with almost half (45%) intending to expand their business in the next three years. Furthermore – one in ten remain in a constant state of expansion. The outlook for revenue and profitability also assumes growth – the majority expect revenue (68%) and profitability (65%) to grow over the next three years. The growth mindset ramps up among millennials, with 66% intending to expand their business over the next three years, compared to just 40% of other SME owners.
Millennials are the new entrepreneurs
According to a 2017 report Moments that Matter, millennials are more focused on business growth and digital technology than their counterparts in older generations. They're not an age group to ignore: One in five Australian SME business owners is a millennial (aged between 18 and 35) and millennial SMEs also have an even gender split.
For millennial SMEs intending to expand, almost half will be looking to the digital side of their business to make it happen: 44 per cent plan to either start selling online or grow online sales to expand their business over the next three years (compared to just 28 per cent of everyone else).
The growth mindset of millennials along with a strong understanding of innovation means that the future of small business in Australia looks bright.
What does this mean for brokers?
It is SMEs and micro businesses such as sole traders that make up the vast majority of Australian businesses and account for the biggest share of the business lending market. Better still, the range of lending products available continues to diversify, expanding from real estate secured lending to invoice finance and unsecured lending.
Specialist lenders have improved their capabilities in terms of the type of lending they can offer, and brokers are expanding their knowledge base to better serve their customer's needs. That means that brokers can offer finance solutions to customers who needs loans with slight variances to them or offer a more tailored solution rather than off-the-shelf finance products.
This is particularly true for those businesses typically shunned by the big banks: start ups or recently established businesses; those without equity in property to provide security; and businesses experiencing rapid growth. A product like invoice finance, for example, can assist businesses such as manufacturers, which must fill orders long before they get paid but for which typical commercial lending would be too inflexible.
Customers continue to look for advice across a broad spectrum of financial products, beyond the standard products offered by banks. Brokers already know that addressing the customer's best interests, rather than selling product, is the key to successful, long-term relationships.
If you'd like to learn how Earlypay's Invoice Finance & Equipment Finance can help you boost your working capital to fund growth or keep on top of day-to-day operations of your business, contact Earlypay's helpful team today on 1300 760 205, visit our sign-up form or contact [email protected].