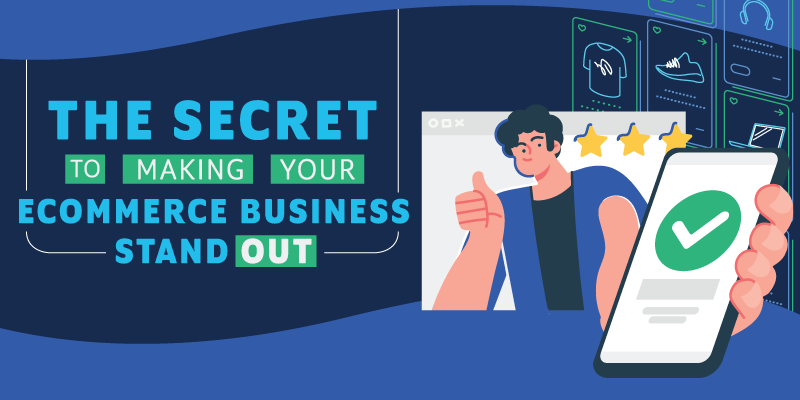 Consistent new advancements within the world of ecommerce have paved the way for businesses to achieve easy global expansion and reach. For instance, it has never been easier for your small to medium enterprise (SME) in Melbourne to attract clients from other parts of Australia, or even from around the world. Moreover, due to COVID-19, getting your business online and exploring avenues to sell through ecommerce is one of the best things you can do to ensure that you survive.
Many other companies, no matter the size, have therefore quickly jumped on the ecommerce bandwagon. If you are not online, it is undoubtedly tough to keep your business running. This is precisely why ecommerce is the way to go at this point: you get bigger reach than you would in a brick and mortar store, it is efficient for inventories, payments, and returns. And with less overhead costs, you earn a larger profit margin.
It is also no secret that the ecommerce industry is a highly saturated market, something that was true even before the pandemic. And since COVID-19, the competition has gotten even fiercer. How do you stand out, succeed, and thrive in your industry?
The infographic below will reveal the magic ingredients for making your business stand out from the crowd.

10 Secret Tips to Making Your Ecommerce Business Succeed
1. Stagnation is your enemy
Nowadays, trends come and go pretty quickly. If you want to keep your customers interested in and engaged with your brand, remember to check what's "in" and try to release products that your audience would want. Keeping them on their toes is an excellent strategy to keep them coming back to your store.
2. Show the difference your business can make
What truly makes your business stand out from the rest? There are many ways brands can assert their edge.
You may believe that you have a better product than your competitors, but are you conveying it in your marketing? Perhaps you have a flawless customer support strategy that cultivates brand loyalty among your buyers. Once you find your secret ingredient, don't be afraid to flaunt it and continuously prove that you do it better than the competition.
3. Word-of-mouth marketing is key
The more you serve your customers with high-quality products and surpass their expectations with the service you provide, the more they will keep coming back. The chances of them referring you to their friends will also skyrocket, as 90% of people listen to family and friends' recommendations.
Delighted customers have no qualms with spreading the good word about your business as long as you do your part in keeping them happy.
4. Provide payment options
Did you know that most online shoppers prefer to pay with credit cards? But this still depends on the region or area you are catering to. Some countries, like those in Asia, choose mobile wallets for completing their purchases. Knowing this is critical if you want to run an ecommerce business.
If the customers' preferred payment methods are not present on your site, this can stop them from pushing through with their purchase, resulting in a lost sale for you. Get to know your audience and their preferred payment methods, and aim to be as flexible as possible.
5. Be on social media
If you want to run an online business, bringing your marketing efforts to various online channels will help you a lot. While spending on traditional display ads isn't a bad idea, complimenting this with social media presence will do a lot more good for the business. After all, brands with at least one active social media account make 32% more sales online than those who do not.
Remember to choose channels your target market usually spends the most time on—whether it's Instagram, Facebook, TikTok, or Twitter.
6. Partner with a good cause
Putting empathy and heart behind your business can make your customers feel good about choosing you. It should go without saying that you shouldn't do this just to boost sales or brand ego; instead, take time to see if there is a cause you'd like to partner with that reflects the mission or problem your brand wants to solve.
7. Invest in beautiful and functional design
If you have not been paying attention to your website's design or overall branding, then it is high time you do so. Make sure your customers don't feel lost or confused when navigating your site, and all the buttons are present where they expect it.
You should include great imagery, accurate information on the products your customers are eyeing, a live chat or support option for questions about items, and a clear call-to-action (CTA) that tells them they can purchase the item or sign-up for a waiting list. A functional and aesthetically pleasing designed website is an invaluable business tool.
8. Give discounts, freebies, and promos
Some great ways to keep your customers on their toes are to throw in contests, surprise promos, customized vouchers, and free shipping days. This encourages people to sign-up for your newsletter and follow your social media channels so they can wait for the next event. Don't be afraid to treat both new and loyal customers every once in a while!
9. Offer samples or subscription boxes
Have you thought of creating a subscription box or samples for your consumers? This can be convenient if you have many product offerings and your customers need help in deciding which one to buy. They will appreciate having the choice to get samples versus splurging on full-size items they aren't sure of. Plus, they will know where to repurchase next time.
10. Have awesome after-sales
Last but not least, complete your customers' great experiences with your business by offering outstanding customer support. Having a live chat, a self-service area, or responsive email support can make the difference between you and a competitor offering the same products but doesn't give their customers the time of day.
Customer service is only one part of the customer experience strategy that you should be setting up for your business, so make sure you review how you're doing in other areas too.
Be the Best You Can Be
For businesses, it's about placing your best foot forward at all times to your customers—as well as having a foolproof risk management plan for emergencies. Running an ecommerce business can be challenging, but it is fulfilling.
If you see that you need funding to implement changes or have smoother operations, Earlypay is here to help. There are flexible loan options and invoice finance methods to help you get funded right away. Contact us to know more.
If you'd like to learn how Earlypay's Invoice Finance & Equipment Finance can help you boost your working capital to fund growth or keep on top of day-to-day operations of your business, contact Earlypay's helpful team today on 1300 760 205, visit our sign-up form or contact [email protected].