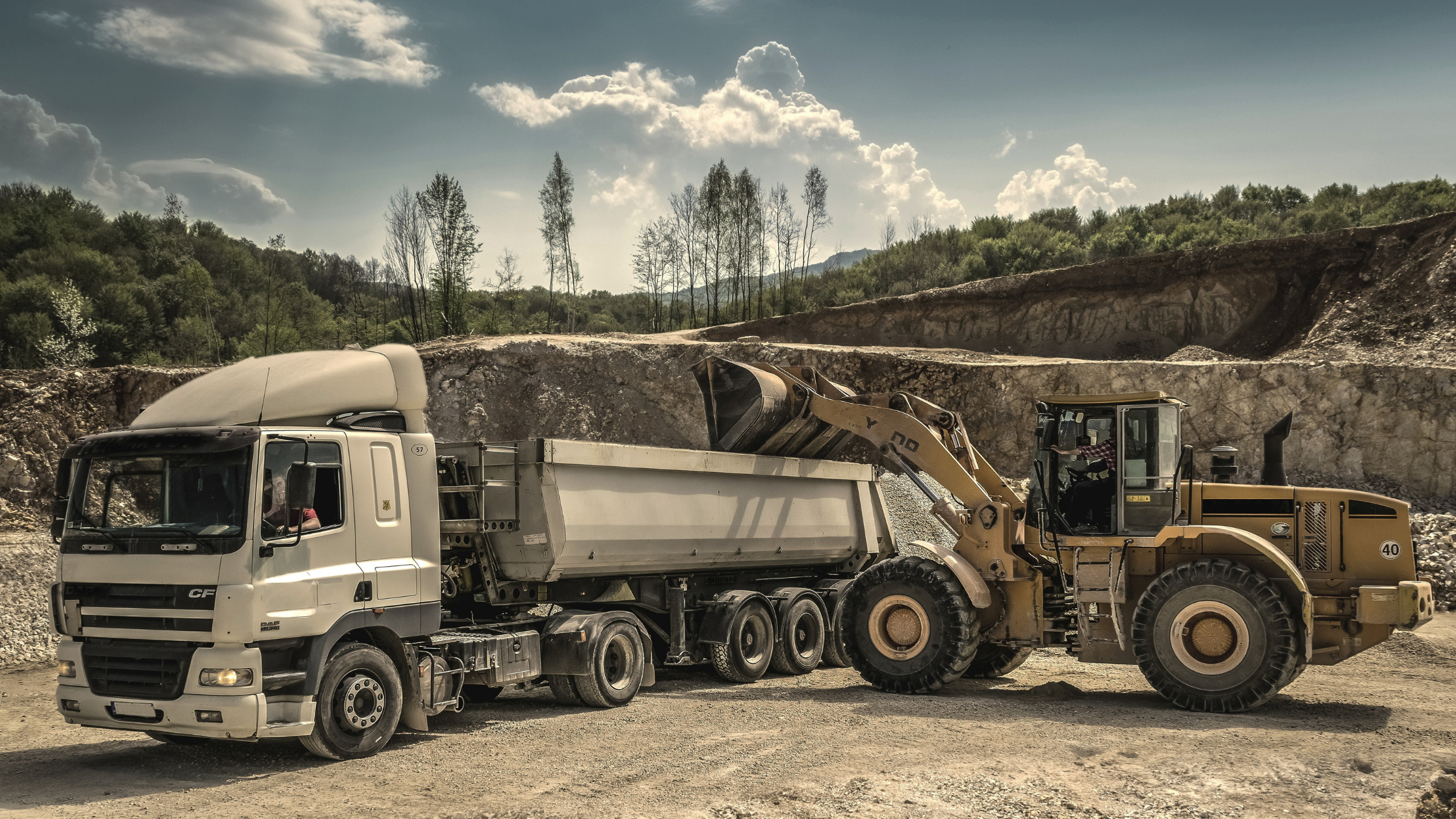 Why does something new for your business need to be brand spanking new? We explore why sourcing used equipment could be the penny-saving game-changer you've been looking for.
COVID-19 has impacted most businesses of every size and scale in some way, shape or form. One of the pandemic's ongoing effects is the shortage of new equipment available in Australia. As a result, many businesses have turned to used equipment and demand for it is now skyrocketing.
What's driving the upward trend of purchasing used equipment over new?
Instant Asset Write Off
The Federal Government stimulated many companies to acquire new assets by increasing the Instant Asset Write-Off (IAWO) measures threshold. Increasing the threshold to $150,000 from $30,000 and expanding access to include all businesses with an aggregated annual turnover of less than $500 million meant that eligible businesses could claim an immediate deduction for the cost of the business asset in the year it was first used or installed ready for use —who doesn't love immediate relief on their capital expenses?!
The IAWO measures got even better when the Temporary Full Expensing rule was brought in; This means you can now claim an immediate deduction on assets of any value!
The cash flow benefits that the IAWO provided to business translated into a massive spike in the number of businesses and companies looking to purchase or upgrade equipment. However, a perfect storm of events led to the specific demand for used and pre-owned equipment.
Supply Chain Interruption
Firstly, COVID-19 wreaked havoc on Industrial Equipment companies who were grappling with the immediate impact of the pandemic as both their manufacturing and supply chain operations were disrupted. The flow-on effect was exponential, impacting down the whole supplier network. This meant stocks of new equipment became scarce and new stock suffered delays in arriving. Not to mention a huge reduction of in-bound cargo arriving in Australia and the delayed transportation across our interstate borders.
Computer Chip Shortage
Secondly, a global shortage of computer chips required to produce new cars, electronic goods, and machinery, crippled the supply of new goods worldwide.
A trio of untimely events led to the global shortage of the necessary chips. A fire at the Japanese factory that produces one-third of the world's computer chips halted production as it damaged goods and machinery. Then a cold snap in Texas caused electricity shortages at the Austin chip foundry. Finally, a drought in Taiwan (where the largest chip producer is based) meant the 8,000 litres of water required to produce a single computer chip was seriously compromised due to the manufacture's reservoirs drying up.
The lengthy delay and uncertainty of availability for new equipment have resulted in skyrocketing demand for the much more readily available used equivalent.
New Vs Pre-Owned Equipment
Let's take a look at the differences between new vs pre-owned equipment.
Advantages

Disadvantages

Pre-Owned




Lower purchase cost

More available with less wait time

Any maintenance issues already rectified

Lower insurance costs





Stringent safety and conditional checks/maintenance record

May not be able to claim as much on depreciation for tax purposes

Potentially out-dated technology

New

Up to date technology

Warranty

Potentially lower maintenance costs

Large capital outlay

Significant value depreciation

Lower return on investment

Low availability
Benefits of Opting for Pre-Owned Equipment
Opting for pre-owned equipment can come with many benefits, namely, that your business can save money without sacrificing quality. Other benefits include:
Whether it's wheels and tracks or other business equipment, used gear is going to cost you less than buying the same item new. The output produced from used machinery isn't compromised, meaning you pocket the same work revenue off the same piece of equipment for only a fraction of the cost. Cost savings typically mean better cash flow or more available capital to invest elsewhere in the business. You may even be able to purchase multiple assets for the same cost as one new item, meaning you can expand quicker than you thought possible.
The luxury of new equipment comes with hefty wait times thanks to a global shortage and lag on delivery. Jump the queue and get access to equipment now. You can be generating output while others are sitting idle.
You can minimise depreciation & retain value
One of the pitfalls in buying new equipment is the level of depreciation you initially face. Buying used means you've let someone else take the initial depreciation hit. The benefit here is that because used equipment may not depreciate as quickly as new equipment, it's likely to retain its value better. This presents an improved chance of you selling the item for closer to what you paid for it.
Any teething problems that the shiny new piece of equipment had, have already been worked through and resolved. Hopefully, this means fewer surprises as any issues are known and recorded in the maintenance logs.
You could save on insurance
Because the insurance premiums you pay are primarily calculated on the asset's value, it only makes sense that a lower cost item could attract lower-cost insurance.
Equipment finance isn't only for new assets. Using an equipment loan to fund your purchase means you can maintain your working capital for other uses while buying the equipment needed to scale your business.
Top Questions to Consider When Buying Used Equipment
Is the item in good working condition?
Be sure to conduct your due diligence before signing on the dotted line for a used piece of equipment. It's crucial to inspect the maintenance logs and see the equipment in working order (if possible). The initial cost savings of a pre-owned asset can quickly be eroded by maintenance and repair bills of faulty goods.
Are the costs to maintain the used equipment low?
Knowing what maintenance is involved and getting a realistic gauge of costs is a great way to understand whether the used option is financially viable for you.
Is the equipment still covered by warranty?
You may end up spending a touch more than anticipated, but looking for newer used models means you might be able to snag one still covered by the manufacturer's warranty. This can provide some extra peace of mind, particularly as you get to know your new piece of kit.
How easy are spare parts to source?
Spare parts at the ready can be the difference between stopping production for four weeks or four days. As equipment gets on in age, the components of the asset can become obsolete and harder to find. When something becomes hard to find, the price often goes up if there is a demand for it. You might be able to buy used equipment for a great price, but if you can't source spare parts for a reasonable price, your second-hand asset could end up costing you a fortune.
How we can assist your business in acquiring pre-owned equipment
Buying pre-owned business equipment doesn't mean emptying your business bank account. If you're a small to medium-sized business, Earlypay's flexible finance solutions can preserve your cash flow and help your business grow. Paying off your equipment purchase in monthly instalments can not only free up your cash flow but create better stability for your business.
If you'd like to learn more about equipment finance with Earlypay, please call our friendly team on 1300 760 205 or contact your broker or BDM.

If you'd like to learn how Earlypay's Invoice Finance & Equipment Finance can help you boost your working capital to fund growth or keep on top of day-to-day operations of your business, contact Earlypay's helpful team today on 1300 760 205, visit our sign-up form or contact [email protected].