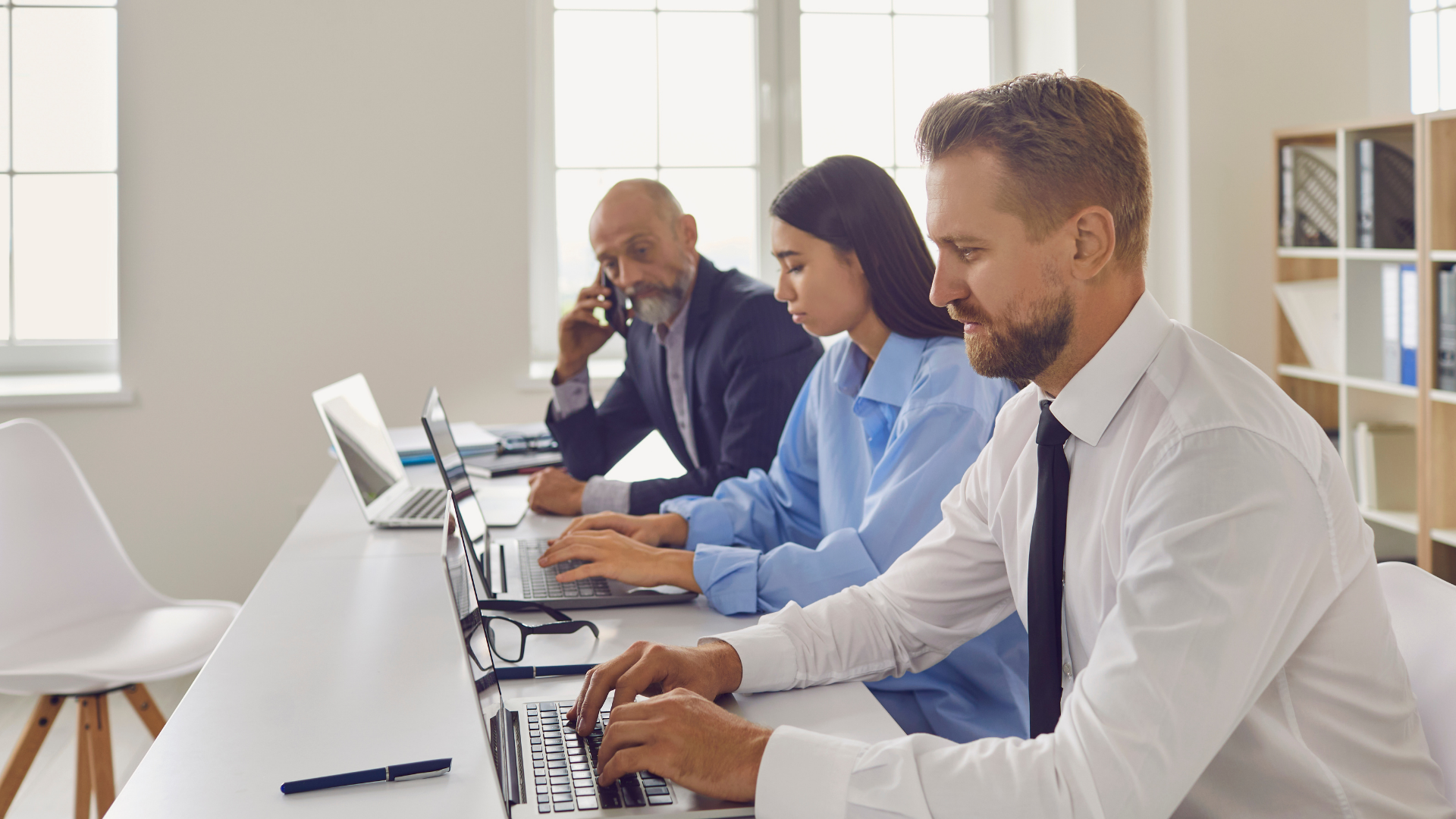 As a business owner, you know that any strategy that allows you to save time, money and stress is worth it. Here's one you may not have considered: outsourcing your accounts receivable. How does this work?
Business owners expend a great deal of time and energy building their business, often making sacrifices along the way. Stable growth and maximum profit are two major goals of every business. Another crucial aspect giving your business stable growth and profitability is accounts receivable management services, but it is often an afterthought for many businesses.
It's tempting for businesses to entrust the credit and collections work to accountants or administration staff, as part of their job; or they may not have the budget or expertise to collect cash in a structured way. It's an after-thought rather than a mainstream activity, despite the fact that accounts receivable is often one of the biggest assets on the balance sheet and usually one of the most liquid.
Outsourcing your accounts receivable to an expert gives you the opportunity to deploy the best available specialist knowledge, to leverage the maximum efficiency from your cashflow.
Outsourcing can reduce process costs and provide enhanced growth and investment opportunities for your business.
The average business time to pay a bill in Australia is 44.8 days. But 44.8 days is the average – some businesses wait much longer to be paid. That, supposedly, is "prompt". Then the owner has their bank and the Australian Taxation Office breathing down their neck for payments. All because the firm's client will not pay its bills on time.
The small business can always bill faster, chase clients up when payment is late or bring in the debt collectors, but that takes time and money. By this time, it's too late to rectify the severe dent in your cashflow. You need to be earning income, not chasing up payment.
Instead, consider outsourcing your accounts receivable to an expert and concentrate on doing what you do best.
What are the Benefits of Outsourcing Accounts Receivable?
Calculating Days Sales Outstanding:An important aspect of accounts receivable management services is Days Sales Outstanding (or DSO). This tells us tells how many days' worth of sales are outstanding and unpaid within a time gap. Outsourcing accounts receivable management services helps to record every single sale and keep on top of those outstanding days from blowing out to a level that severely limits your cashflow.
One simple way of reducing your debtor days is to utilize a finance product called debtor finance. This solution pays up to 80% of the value of your debtor invoices within 24 hours, with the remainder paid when your customer pays the invoice. If your customer is late in paying their invoice, then the debtor finance provider will also chase up the debt – something else you don't need to worry about.
Outsourcing your accounts receivable means that you'll gain an improved level of systems and processes in place to control collection activity and debtor days. In return, you'll achieve far greater growth and profits over the long term.
Effective efficiency: By outsourcing accounts receivable services you can get professional assistance that gives you back the time to concentrate on your area of specialty. It can also free your other staff from doing a job for which they may not have the necessary experience. In outsourcing accounts receivable, your business will experience less wastage of manpower.
Remain in control: By outsourcing accounts receivable services, you will always have access to up-to-date data. Instead of realizing too late that your cashflow is being impeded, you'll instead be able to make any necessary rectifications much sooner. You won't lose control of the accounts receivable process either: Many companies don't realize going in that they manage an outsourced provider more stringently than their in-house resources were managed.
Lowers unnecessary costs: One of the best ways to improve your cashflow is by lowering unnecessary expenditure. Outsourcing accounts receivable helps to lower the indirect costs associated with trying to do it all yourself: reviewing your suppliers, making follow-up phone calls or other communications, keeping the books up-to-date, and missing discounts or opportunities for growth because your cashflow is suffering.
Staffing costs: The responsibility of managing the accounts receivable is done by experts, and so there is no need for a full-time accounts receivable resource in your business. You'll save both time and money, and you'll improve your cashflow position as well.
Letting someone else take over your accounts receivable allows your company to focus on what really matters for your business success. Outsourcing companies will chase down delinquent payers for you so you can have more time on building and growing your company to its full potential.
Your accounts receivable is an important asset to your business and your cashflow. Outsourcing your accounts receivable means that you can achieve a stable and positive cashflow while freeing up your time to concentrate on growing your business.
Contact us today to find out more.
http://www.smh.com.au/small-business/managing/the-venture/the-problem-with-the-karate-kid-method-of-payments-20170208-gu8svd.html
https://www.forbes.com/sites/xerox/2013/07/12/the-benefits-of-outsourcing-finance-and-accounting/#46248285a8ea
https://www.business2community.com/finance/3-benefits-outsourcing-accounts-receivable-01154224
If you'd like to learn how Earlypay's Invoice Finance & Equipment Finance can help you boost your working capital to fund growth or keep on top of day-to-day operations of your business, contact Earlypay's helpful team today on 1300 760 205, visit our sign-up form or contact [email protected].