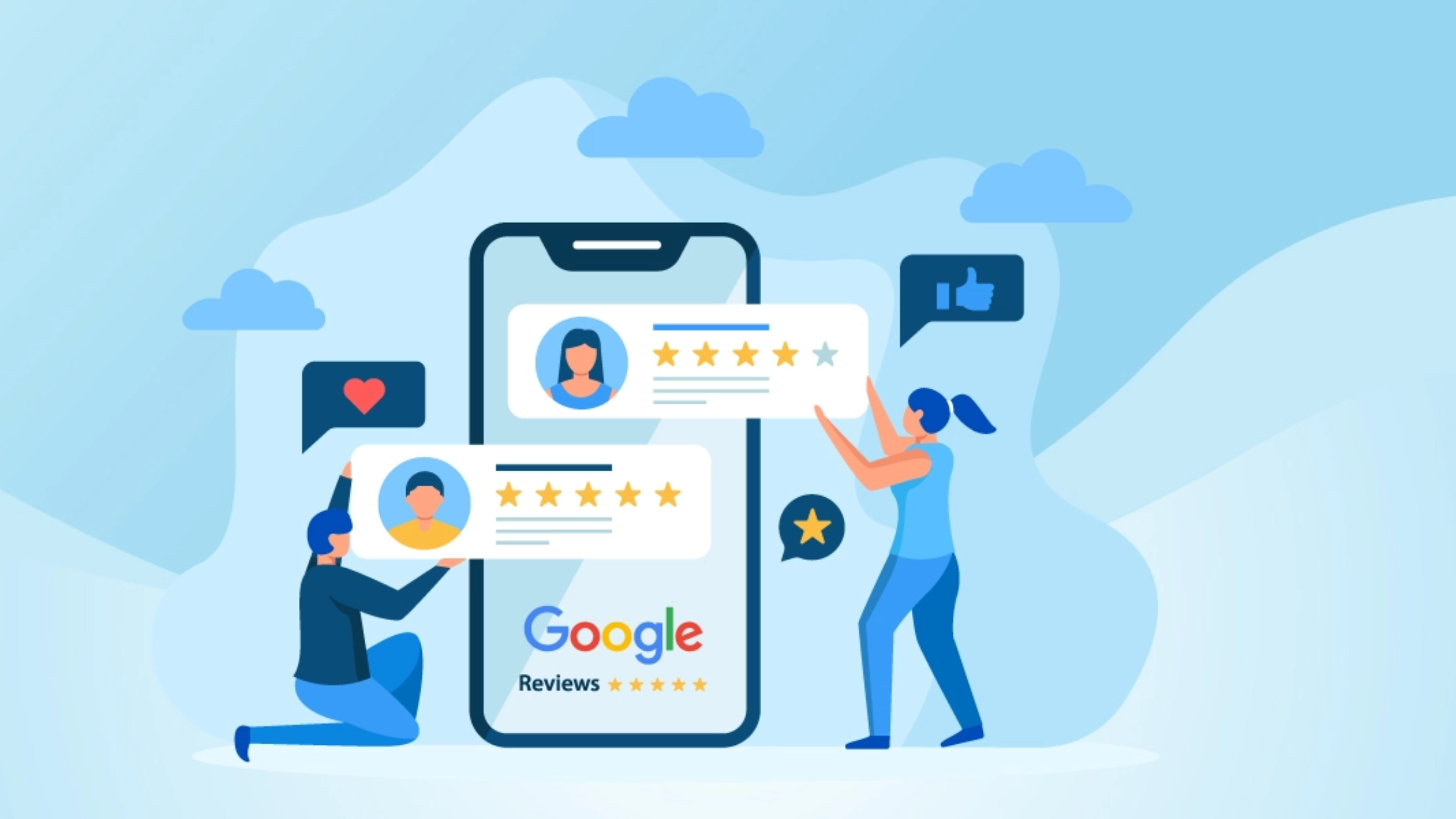 With the finance broking world heavily reliant on word-of-mouth and referrals, there are steps you can take to ensure your digital marketing efforts are helping to boost these traditional aspects of lead generation.
Actively collecting Google reviews for your business helps to amplify word-of-mouth and can have significant and wide-reaching benefits.
What is Google My Business?
Your Google Business Profile is your business's listing in Google's business directory. A Business Profile is able to exist on its own — and can even be created by complete strangers! If someone searches for your business on Google, your Business Profile is where they can find information such as opening/closing times, leave a review, ask or answer questions, or add photos.
It's important to ensure you have a Google My Business account, which enables you to take control of your Business Profile to update and manage as you see fit. If you don't have a Business Profile or a Google My Business account, now is the time to look at getting them set up.
What are the benefits of collecting Google My Business reviews?
Google My Business acts as a digital phonebook, allowing searchers to discover relevant services near them. They can quickly and easily discover information about the business, including the website and contact information. Another part of the business listings that stands out are the reviews. Customers can leave a rating out of 5 stars with a review for everyone to see.
Google reviews can be incredibly influential when people are deciding whether or not to use your services. And there are a few other reasons for why it's important to actively collect reviews.
Show up in your local area
If you're familiar with Search Engine Optimisation (SEO) you may know how much effort goes into the technical aspects of a website in the efforts to appear on page one of Google. To get on page one of Google faster than via SEO, many businesses opt to pay for Google advertising, which gets them straight to the top, provided they're paying the most for the particular keywords. While SEO and Google ads can be great advertising for many businesses, another contender is often overlooked — ranking in the Map Pack.
The Google Map Pack (also known as Google local pack or Google 3 pack ranking) is where the contact details for three local businesses are featured below a map of the searcher's local area. Appearing in the Map Pack can significantly improve your chances of being discovered. In the image below, you will see three businesses organically ranking in the Map Pack, with a sponsored business at the top. Notice the organic listings have a significant amount of high reviews.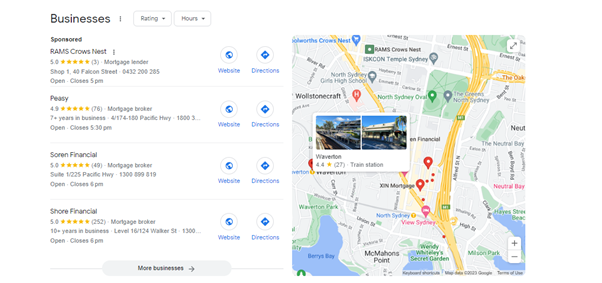 There are many factors at play when Google decides which Business Profiles to feature in the Map Pack, and one of them is Google reviews. Google monitors the number and quality of your business reviews and also the speed in which you reply to them — positive or negative.
Actively seeking Google reviews and replying to them quickly tells Google that you have a quality business worth ranking.
Build trust through social proof
Online reviews are the digital equivalent of word-of-mouth. When a prospective customer sees genuine reviews from people they know or someone in a similar position to themselves, it helps to instil a sense of trust in your brand.
When faced with the choice of a business that has no proof of past happy customers, or one with tens of positive reviews, it's pretty obvious which one most people will feel the most comfortable choosing.
When asking past customers for a review, it could be a good idea to prompt them on what to write. For example, asking them to share the main issue you helped them solve. Reviews or testimonials that touch on how you helped and the outcomes it helped them achieve can strongly resonate with anyone who reads the review who might be facing a similar pain point.
Drown out negative reviews
Google reviews work by asking for a star rating out of 5. It then tallies all the reviews and averages them out to display the average star rating next to your business name. When your Business Profile shows up next to your competitors, it's important to have the highest rating possible.
If you have 10 5-star reviews, your average rating will be a very impressive 5. However, if you have 10 reviews made up of nine 5-star ratings and one 1-star review, your average will be dragged down to 4.6. This may not sound too drastic, but consider if you only have one 5-star rating and then received a 1-star rating; your average would be dragged down from a 5 to a 3 by just the one negative review. This is why it's important to receive as many positive reviews as possible. If you have 99 5-star reviews and only one 1-star review, your average (coming in at 4.96) will hardly be impacted at all.
How to request reviews
The best time to request a review from a customer is just after the point where satisfaction has been achieved. For example, if you're a finance broker who has gone above and beyond for your client, the right time to request a review is likely just after your client has received funding.
To request a Google review, simply:
Go to your Business Profile (depending on whether you have claimed your profile and if you're logged in, this could be as simple as searching for your business name in Google).

Select "Get more reviews". This will likely be found under the "Reviews" section. You may also need to first go to "Select Customers".

Copy the link provided and share with your customers. It's a good idea to do this via email so you can include a customised message expressing your gratitude and including any prompts for the review suggestions.
Collecting Google reviews is a relatively simple task you can undertake that potentially has significant benefits for the visibility of your business. If you require any assistance with your Google Business Profile, please reach out to your BDM. They will put you in touch with our marketing team, who are more than happy to walk you through the process.
If you'd like to learn how Earlypay's Invoice Finance & Equipment Finance can help you boost your working capital to fund growth or keep on top of day-to-day operations of your business, contact Earlypay's helpful team today on 1300 760 205, visit our sign-up form or contact [email protected].