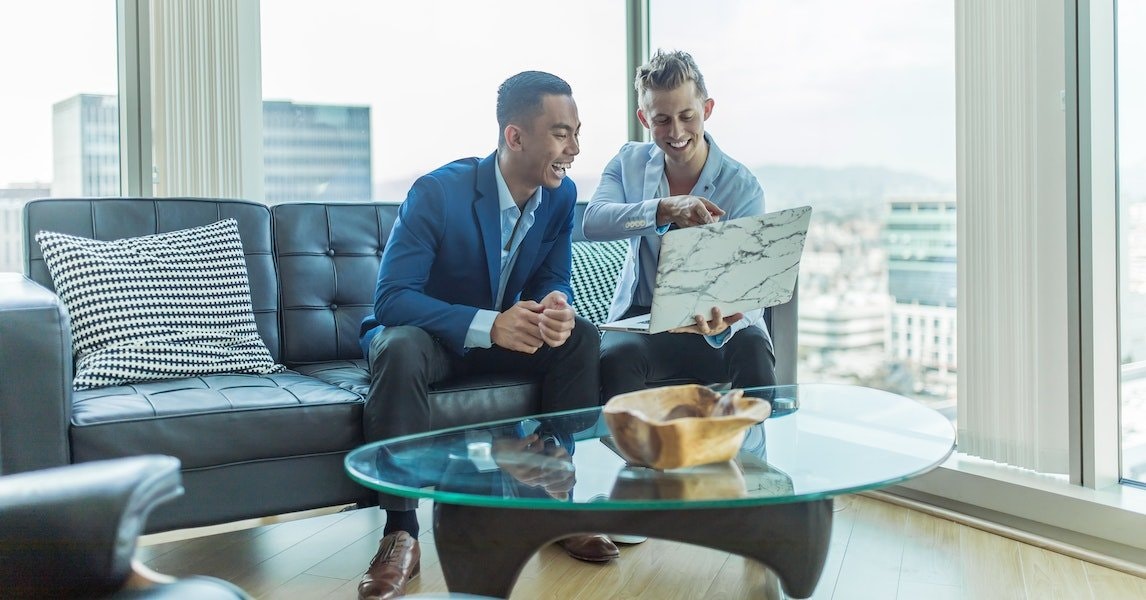 Find out if an asset based loan is the answer to your business' cash flow issues
The economy in Australia is slowly improving as things start to get back to normal after the effects of COVID-19. While this may be the case, it's still tricky for businesses to obtain finance at this time, as banks and lenders continue to be cautious about approving prospective borrowers.
Despite the increasingly positive outlook for many parts of the economy, the majority of Australian small businesses and start-ups are finding it difficult to source finance. Whether it be for investing in equipment, to cover cash flow gaps or to provide working capital for growth, finding lenders that are willing to offer financing can be challenging and frustrating. If your business is struggling to meet the eligibility criteria set out by various banks and lenders, opting for asset based finance may be the solution you're looking for.
Find out everything you need to know about asset based finance and whether it's right for your business below.
What is asset based finance?
Asset based finance is the broad term for any business finance that uses a business' assets as collateral for a loan. Depending on the type of asset used as security, up to 100% (though more often up to 90%) of the market value of the asset can be financed.
Security for asset based finance can take the form of real estate or assets like machinery, equipment, vehicles, inventory or the accounts receivable ledger.
How does Asset based finance work?
Two of the most common types of asset based finance are invoice finance and equipment finance. Although they both utilise assets on a business' balance sheet, they work in different ways.
1. Invoice finance
With invoice finance, a business can access the working capital tied up in its unpaid invoices by using the accounts receivable ledger as collateral against a loan. This brings forward cash flow to when the invoice is issued, as opposed to having to wait until the invoice is paid. The loan is later repaid when the customer pays the invoice, minus a fee and/or interest charge. This makes repaying invoice financing arrangements simple.
Businesses can typically access up to 80% of the value of their accounts receivable ledger with invoice finance. And, because the ledger is the main security for the loan, business owners don't need to use real estate as security.
While traditional banks often prefer real-estate backed facilities, many small business owners understandably do not want to put their personal property up as security. Fortunately, with the recent rise of fintech companies, invoice finance has become an accessible alternative funding solution for SMEs.
Modern invoice finance providers, like Earlypay, also integrate with cloud accounting software platforms such as Xero, MYOB and Quickbooks to view invoices in real-time so the lender and the borrower always know the amount of invoices available for finance. This can really help to streamline the whole financing process and make managing your cash flow easier than ever. Another major benefit of cloud accounting software integrations is that invoice and loan payment reconciliations are all automated, saving many hours on bookkeeping.
2. Equipment finance
Equipment finance, also sometimes referred to as 'asset finance', is another popular business financing option. This type of finance arrangement is specifically suited for businesses that need to purchase expensive equipment, such as restaurant kitchen fit-outs, agricultural machinery, or the latest IT equipment (including medical devices). Equipment finance can also be used to replace equipment that has a short lifespan.
Equipment finance is a self-securing loan facility. This means that a lender provides a loan on the basis that security is tied to the particular equipment being purchased, and in the event of a default on the loan, the lender can repossess said equipment.
There are a number of different types of equipment finance available in the market, such as chattel mortgage, commercial hire purchase, finance lease and operating lease. The type of loan that's suitable to your business will depend on the type of equipment and arrangement you're looking for.
Is asset based finance right for my business?
Understanding whether or not asset based finance is right for your business will depend on your unique business situation. If your business relies on fixed assets like vehicles, machinery and other equipment to generate sales, equipment financing is probably a good option. If your business is less reliant on those fixed assets like professional services, recruitment or labour hire businesses, and you have outstanding invoices with strong customers then invoice finance could be the answer. And of course, many businesses tailor their financing needs across both types of asset based finance.
Whether your business is a start-up or an established small business, it's essential to obtain sufficient funding if you're looking to support growth within the company. And asset based loans are generally faster and easier to obtain than other forms of finance.
It's also worthy to note that loans secured by assets are almost always cheaper than unsecured business loans. This is because lenders have the ability to recover and sell the asset if the borrower defaults, making asset based finance less risky for lenders. Also, the application process for asset based finance can be much less time-consuming than bank loans that require the submission of endless supporting documents and paperwork. As a result, small business owners may struggle to get the necessary funding with a bank.
A business can offer a great service or product, but still flounder if they fail to stay on top of their cash flow. Cash flow management is critical to running and growing an effective business. And asset based finance is a flexible and scalable way to fund a business as it grows. With the variety of loan products available today, the key is to find the right lender with the financing arrangement best suited to their operational needs, and making the finance work for the business.
If you'd like to learn more about invoice finance or equipment finance with Earlypay, please contact our friendly team on 1300 760 205.
If you'd like to learn how Earlypay's Invoice Finance & Equipment Finance can help you boost your working capital to fund growth or keep on top of day-to-day operations of your business, contact Earlypay's helpful team today on 1300 760 205, visit our sign-up form or contact [email protected].