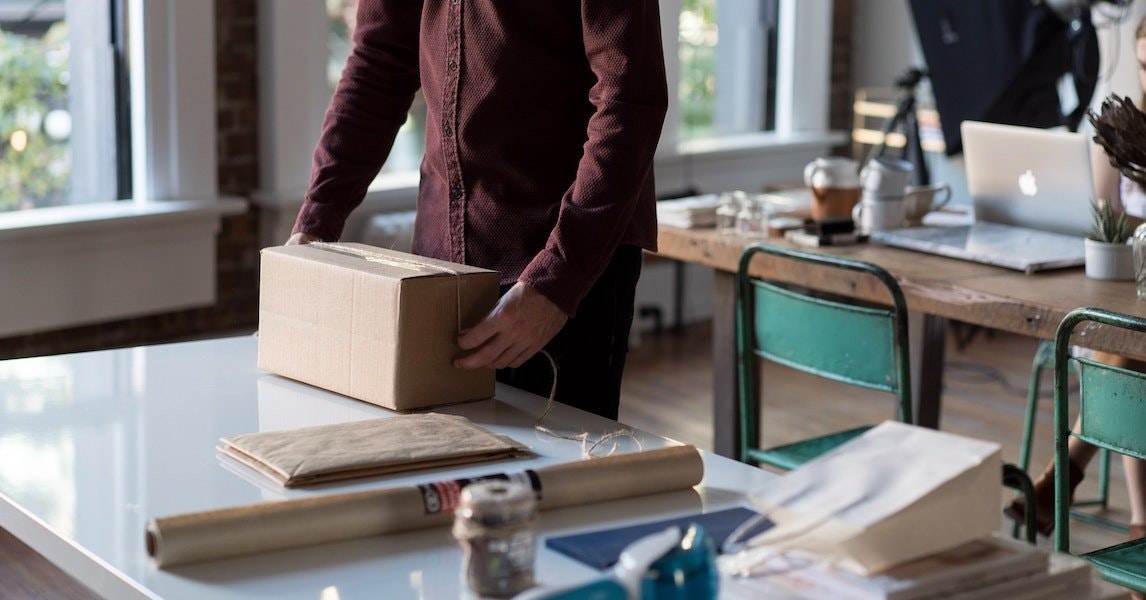 Are you an Ecommerce business owner? Understand the 5 ways that invoice financing can improve your business' cash flow and help your business to grow.
It's not realistic to expect your Ecommerce business to be cash flow positive all of the time.
Your online shopfront may have a greater number of ongoing expenses, such as materials, shipping, returns and refunds, than a standard B2B company. Limited cash flow can restrict your ability to pay bills, purchase inventory, or grow your business. But most importantly, it can increase your financial stress levels.
However, there is one simple way you can improve your cash flow to bring some much-needed support back into your Ecommerce business.
What invoice financing means for your business
Many companies struggle with reduced cash flow from overdue invoices. This is arguably particularly true of Ecommerce businesses. This is where invoice financing comes in.
Invoice finance, also known as debtor finance, or receivables finance, is a type of business financing solution in which a third-party financing provider pays your outstanding invoices, ahead of client payment. The financing provider gives you an immediate advance of around 80% of an invoice amount. The remaining 20% will be paid to you later, minus a small fee.
You can either use invoice financing for single invoices, or alongside your entire accounts receivable. In other words, you can opt for one or more cash flow boosts when you need them, or what will act effectively as a business line of credit.
Invoice financing facilities generally take two forms: invoice discounting and invoice factoring. In brief, invoice discounting allows you to retain control of your accounts receivable. This means that the onus of retrieving client payment remains with your company.
On the flip side, a factoring company takes over debt collection as part of their service. Whether either of these services suits your business better will depend on your unique business model, and your preferences.
With invoice financing, unlike other business finance options, you don't pay fixed, ongoing repayments for these funds. Instead you are charged an interest rate and/or fees for the service. And, you only need to pay these charges once your customer has settled the invoice.
As you are being paid money that is already owed to you, invoice financing can immediately boost your short term cash flow. Invoice financing can be useful if your Ecommerce business needs cash immediately, is waiting on large payments, or if your customers consistently pay late.
But more importantly, it can offer a lifeline for small businesses who are struggling to improve their working capital, expand, or even stay on top of bills. Invoice financing unlocks the capital tied up in your unpaid invoices and allows you to put that money to where it's needed instantly.
5 ways invoice financing can improve cash flow right now
1. Not adding to debts
One of the biggest advantages of invoice financing is that, compared to traditional business loans, it does not add to your liabilities. Businesses struggling with cash flow frequently turn to business loans to bolster their low profit period, which results in having to pay off long-term debt. In contrast, invoice financing is a simpler solution, as all debts are automatically settled upon client payment. This can mean that repayments are typically easier and more affordable.
2.
Money comes almost instantly
Invoice financing is also significantly faster than the business loan process. You can typically receive funding within 24 hours of approval. This means that 80% of the value of your unpaid invoices will be in your business account immediately. Once your invoices have been paid in full, the financing company will send you the remaining 20%, so you get an extra cash flow boost down the line.
3.
Only need to repay when invoice is paid
Another benefit of invoice financing over traditional business loans is that you're not immediately locked into a long repayment period. This would ordinarily hurt any businesses cash flow, as the positive cash flow you gain from the loan may be negated by costly ongoing loan repayments. Invoice financing allows businesses to pay back any fees or costs once the invoice has been paid.
4.
Say yes to more big projects
Often business owners struggling with their cash flow can feel uncertain about taking on new, big projects. There is perceived risk in putting in time and money into aspects like shipping or manufacturing, but not receiving payment for weeks or months afterwards. This can be particularly true for Ecommerce businesses. However, using invoice financing means your company may have more security to take on a bigger project without overextending your finances or reaching a breaking point.
5.
Simple bookkeeping
Another advantage of using invoice financing is that some modern providers are seamlessly compatible with your cloud accounting software. So, instead of spending time and effort tracking payments and fees on invoices that you've financed, your financing provider will automatically update this information for you. Invoice financing platforms such as Earlypay are compatible with most cloud accounting software providers, such as Xero, MYOB, Quickbooks, and more. This minimises the time and paperwork involved in bookkeeping, so you can focus on more important parts of your Ecommerce business.
If you think that your business can benefit from Earlypay's modern invoice financing facility and would like to find out more, please contact our team today on 1300 760 205.
If you'd like to learn how Earlypay's Invoice Finance & Equipment Finance can help you boost your working capital to fund growth or keep on top of day-to-day operations of your business, contact Earlypay's helpful team today on 1300 760 205, visit our sign-up form or contact [email protected].