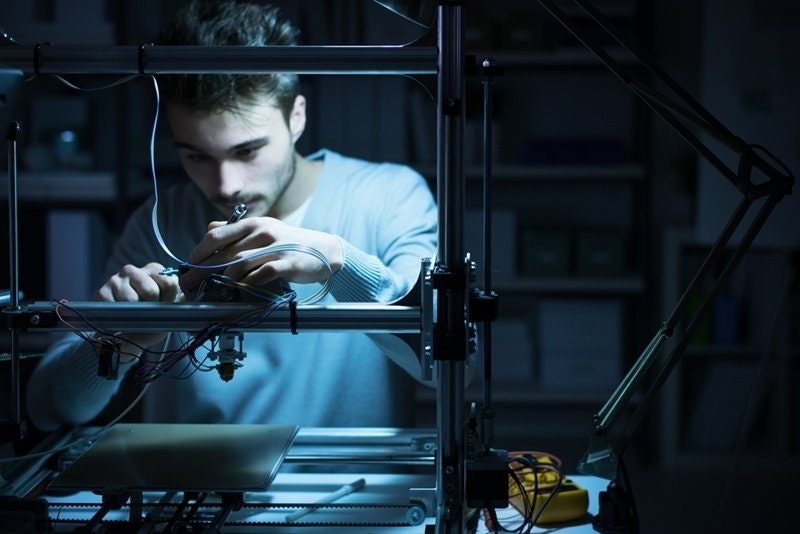 You've probably heard a lot about just how valuable small businesses are for the Australian economy, and with good reason. These companies are driving some big changes throughout the country and will be essential for the country's continued success.
So why are small companies so valuable to Australia's economy and to the country's success as a whole? Here are some of the main areas where small businesses are making their presence known.
They make up the majority of the country's businesses
Perhaps the most important sign of the strength behind Australia's small business sector is the sheer number of companies that fall into this bracket. In fact, according to the Australian Bureau of Statistics, there are 2.1 million actively trading businesses in the country, with 97 per cent having fewer than 20 employees.
What's more, they account for a significant chunk of the economy - 35 per cent of all value generated in Australia, according to the Reserve Bank of Australia (RBA).
SMEs are responsible for half of all jobs outside of the financial sector
With so many small businesses in the country falling into that category of fewer than 20 employees, it isn't surprising that they are also big contributors to a second major benefit to the economy: employment.
Small companies are big hirers
It isn't just the number of small businesses that make them important for the Australian economy. These companies are collectively the largest source of employment in Australia.
The RBA found that small businesses are responsible for about half of all jobs outside of the financial sector. Perhaps unsurprisingly, those roles are concentrated in industries that are dominated by smaller companies, such as agriculture.
Of course, as those barriers to entry are dropping, many small businesses are also popping up in industries which have traditionally been dominated by bigger firms. Financial services is just one area where there are plenty of small companies providing alternative services to those from the big banks.
Innovation starts small
Many of the newest ideas in Australian business aren't coming from the largest companies, but in small businesses that are working hard to change their industries.
Part of the reason for this is that the barriers to entry for many sectors has dropped considerably. What used to only be possible with a lot of capital and information can now be achieved with much fewer resources. These dropping barriers also mean that great ideas can get off the ground faster than ever before.
In fact, Australia can boast one of the highest rates of innovation in the world, at least according to the federal government's recently released Australian Innovation System Report. The figures found that 13.1 per cent of the adult population are engaged in some form of entrepreneurial activity. The Department of Industry, Innovation and Science's Chief Economist, Mark Cully, sent the following tweet highlighting just how important innovation is for Australian businesses.
According to Australian Innovation System Report 2017, Innovative businesses are more likely to increase sales and productivity.
Smaller companies buy lots of goods
This won't be relevant to B2C companies, but if anyone who is selling products to other organisations will have probably noticed just how much buying power the country's small businesses have.
On the flip side, the breadth of services that small companies can provide means they are able to offer services that other firms, big companies and even the state and federal government will rely on. In fact, the Commonwealth has been increasing its efforts to procure services from small businesses as a way to boost the growth of these companies.
Small businesses carry less debt than larger firms
It's a bit of a cliche that smaller companies have to take on a lot of debt in order to start operating, a myth that isn't actually the case. To go back to the RBA, the study found that only 40 per cent of these companies are carrying debt, compared to 60 per cent of large firms (those with profits over the $5 million mark).
This suggests that small businesses are keeping a close eye on their finances and are wary of putting themselves under unnecessary financial pressure. What's more, companies will have more resources to invest into the rest of their growth efforts.
Small businesses turn into big businesses
Today's start-ups are tomorrow's industry leaders, provided they can manage their early expansion in a sustainable way. For the Australian economy to be successful, it will need more home-grown companies that can keep pushing the boundaries and expanding their operations.
In fact, this is one of the main reasons small businesses will use options like debtor finance because it can help small, fast-growing companies to maintain a consistent cash flow.
For Australia's economy to grow, it needs plenty of small businesses with the ideas, passion and confidence to turn big ideas into concrete business initiatives. The good news is that many firms are already finding these opportunities across the country.
Earlypay has supported Australian SMEs with fast and flexible alternative funding solutions for more than 20 years. Our invoice finance and asset finance products allow business owners to proactively manage their cash flow, freeing up their working capital for investing in growth. To chat about whether our solutions could be right for your business, please call us on 1300 760 205.
If you'd like to learn how Earlypay's Invoice Finance & Equipment Finance can help you boost your working capital to fund growth or keep on top of day-to-day operations of your business, contact Earlypay's helpful team today on 1300 760 205, visit our sign-up form or contact [email protected].