What does productivity look like? Is it an office full of employees at their desks all throughout the day? Actually, an empty desk might be a better sign of efficiency. With increasing mobile and home internet speeds and a growing presence of smart devices, remote working opportunities are becoming more common among Australian organisations.
The ability to take care of work-related tasks outside the office has already been shown to have tremendous advantages for both large and small organisations. How can small business owners enjoy the benefits of allowing greater flexibility for employees?
The dollars and sense of remote working
There are many different ways that employees can work remotely - including full-time, an occasional day from home or even just outside of normal business hours. The key to all of these is mobile access to the resources employees need to get their jobs done.
One in three employees work from home occasionally, leading to an extra 36 minutes of productivity outside of business hours each week.
In a recent report, Deloitte Access Economics noted that close to one in three employees work from home occasionally, leading to an extra 36 minutes of productivity outside of business hours per week on average. Mobile technology is a key driver of these productivity boosts. In fact, Deloitte found that the Australian economy was almost $43 billion larger in 2015 thanks to the adoption of mobile solutions.
While financial savings are a strong incentive, the benefits of remote working go even further - the flexibility it provides can have a significant impact on employee satisfaction. According to an Airtasker survey of Australian workers, approximately two in five employees said that a flexible working environment improved their productivity, enjoyment and motivation in the office.
A key strategy of fostering this flexible environment is by allowing telecommuting - the majority of workers surveyed in the Staples Business Advantage 2016 Workplace index said such opportunities were a major factor in morale-related improvements.
Why is working remotely effective?
It's no surprise that staying home can be a huge boost for employees - both in terms of happiness and productivity. For one, it cuts out some of the most stressful parts of the day - the morning and evening commute. According to Race Against Time - a report by AMP and the National Centre for Social and Economic Modelling (NATSEM) - Australians spend 4.4 hours each week getting to and from work.
Whether by public or private transit, that lengthy commute can be stressful, crowded and just overall unpleasant. Working remotely allows workers to take those travel times and turn them into something much more productive.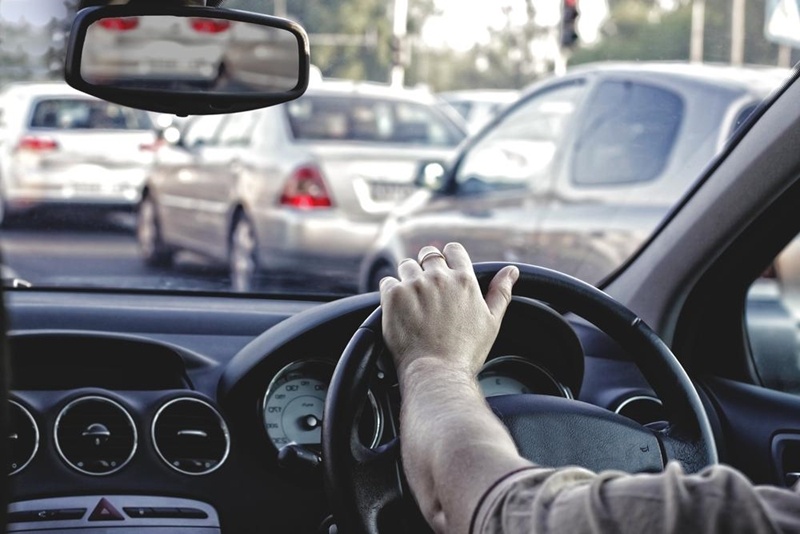 When telecommuting from home, employees also have the chance to maximise their own productivity. Everyone works best under different circumstances, and the freedom of being in their own house gives employees the freedom to establish those circumstances - something not always possible in the office.
Essential tools for remote work
Telecommuting may seem complicated, but business owners can implement such policies with just a few key measures in place. Thanks to mobile technology, there are only three main ingredients to a successful remote work strategy - a device, resources and an internet connection.
For an effective remote working system, employees need a device, access to resources and a good internet connection.
Having a suitable device for working remotely - such as a laptop, tablet or smartphone - isn't an issue for most Australians. According to Ernst and Young's Digital Australia: State of the Nation report, nearly half of all Australians have a tablet, approximately 7 in 10 and 8 in 10 have a laptop and smartphone, respectively.
These are only effective, however, if they can get workers the resources they need to get the job done. Thankfully, cloud systems present an efficient and affordable way for businesses to ensure key documents and data sources are available for use, no matter where employees are.
Fast internet access is the final piece of the puzzle. After all, a slow connection could negate the benefits of remote working. Access to high-speed internet is quickly becoming less of an obstacle, thanks to the ongoing nbn rollout - Australia's first national broadband network. As of June 23, 2016, over 2.7 million premises have been declared ready for service.
Don't break the bank
While setting up the necessary systems to allow for remote working sound expensive, there has never been a better time for small business owners to implement them. Thanks to the asset write-off program expanded under the 2016 Federal Budget, any depreciating assets under $20,000 can be immediately deducted from yearly income for any business with annual turnover under $10 million. As such, business owners can offset the cost of new tech purchases through a reduced tax burden for the year.
Another strategy for drumming up the necessary capital for remote working expenses is by improving your small business cash flow through invoice finance. Instead of waiting for money owed to come in from debtors, Earlypay can take care of invoice filling and payment, making sure your organisation has the money it needs as soon as possible.
To learn more about our business finance solutions, contact Earlypay at 1300 760 205 today.
If you'd like to learn how Earlypay's Invoice Finance & Equipment Finance can help you boost your working capital to fund growth or keep on top of day-to-day operations of your business, contact Earlypay's helpful team today on 1300 760 205, visit our sign-up form or contact [email protected].