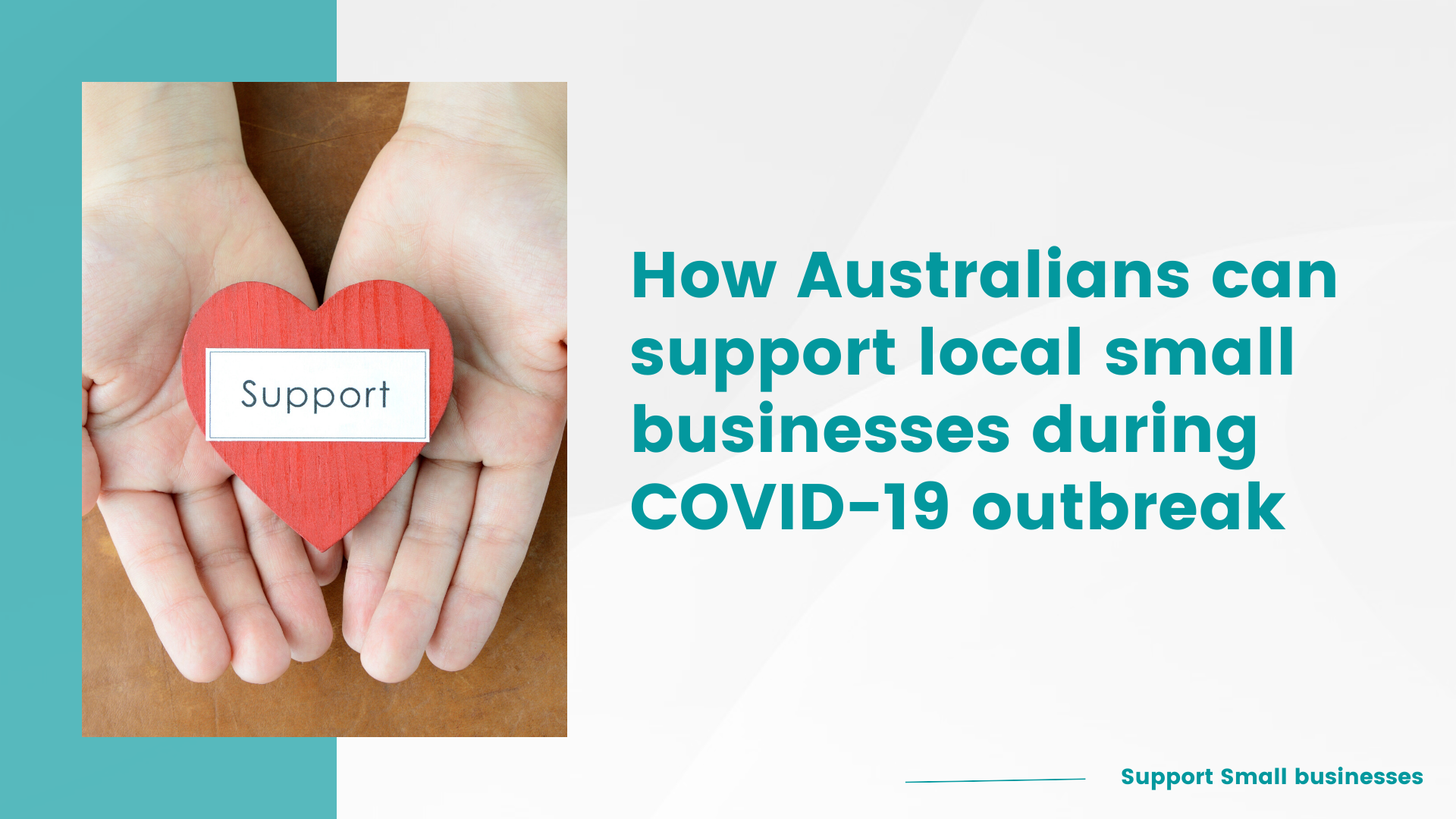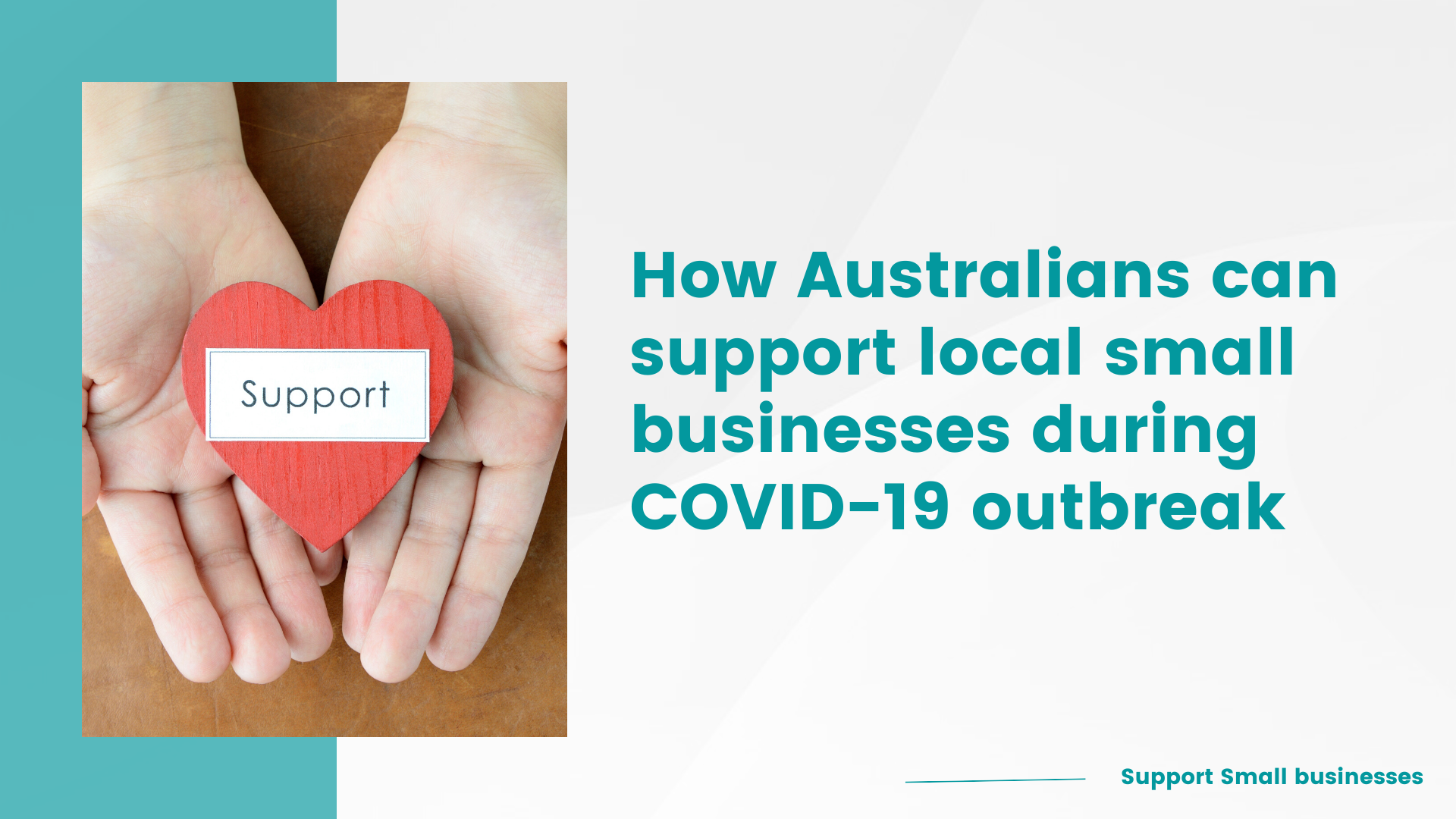 A pandemic caused by COVID-19 has significantly impacted the Australian economy, specially our Aussie small businesses.
During this time of uncertainty, government has announced relief packages to small businesses including tax reliefs, emergency funding etc. But more needs to be done to support small businesses whose business model requires face to face contact to complete sale of goods or services.
We need to think about what we as individuals can do to support small businesses, whilst complying with everything we've learned about social distancing.
Here are some ideas on what we can do:
Support small businesses online
If a small business you usually visit has an online presence, keep shopping on their website. Purchasing a gift card online from your favourite shop or restaurant can also help. This way they get their cash today and you'll be able to use the cards later.
Say thank you
We all have platforms from which to shout, so let's use it for positivity. Find your favourite small business on social media and google and make sure to write a great review. This will help improve their online visibility and rankings on google search results.
Order takeaway food and drink
While many local restaurants have opted to close their doors completely, a number are still open for takeaway and delivery.
If you have income, you can consider taking a night off from cooking every now and then to help support them. Not only does that keep the business going, it also provides income for delivery drivers.
Attend webinars and virtual sessions
With most countries calling for a ban on public gatherings, more events are expected to be cancelled. So, show your support and attend webinars instead.
Many gyms and fitness clubs are now offering virtual home workouts. If you're a fitness enthusiast and want to stay fit while at home, you should enrol for the virtual fitness classes. This way you can remain fit and also support the local fitness centres.
Know of any other ideas of how we can support? Let us know and we'll include it!
If you'd like to learn how Earlypay's Invoice Finance & Equipment Finance can help you boost your working capital to fund growth or keep on top of day-to-day operations of your business, contact Earlypay's helpful team today on 1300 760 205, visit our sign-up form or contact [email protected].