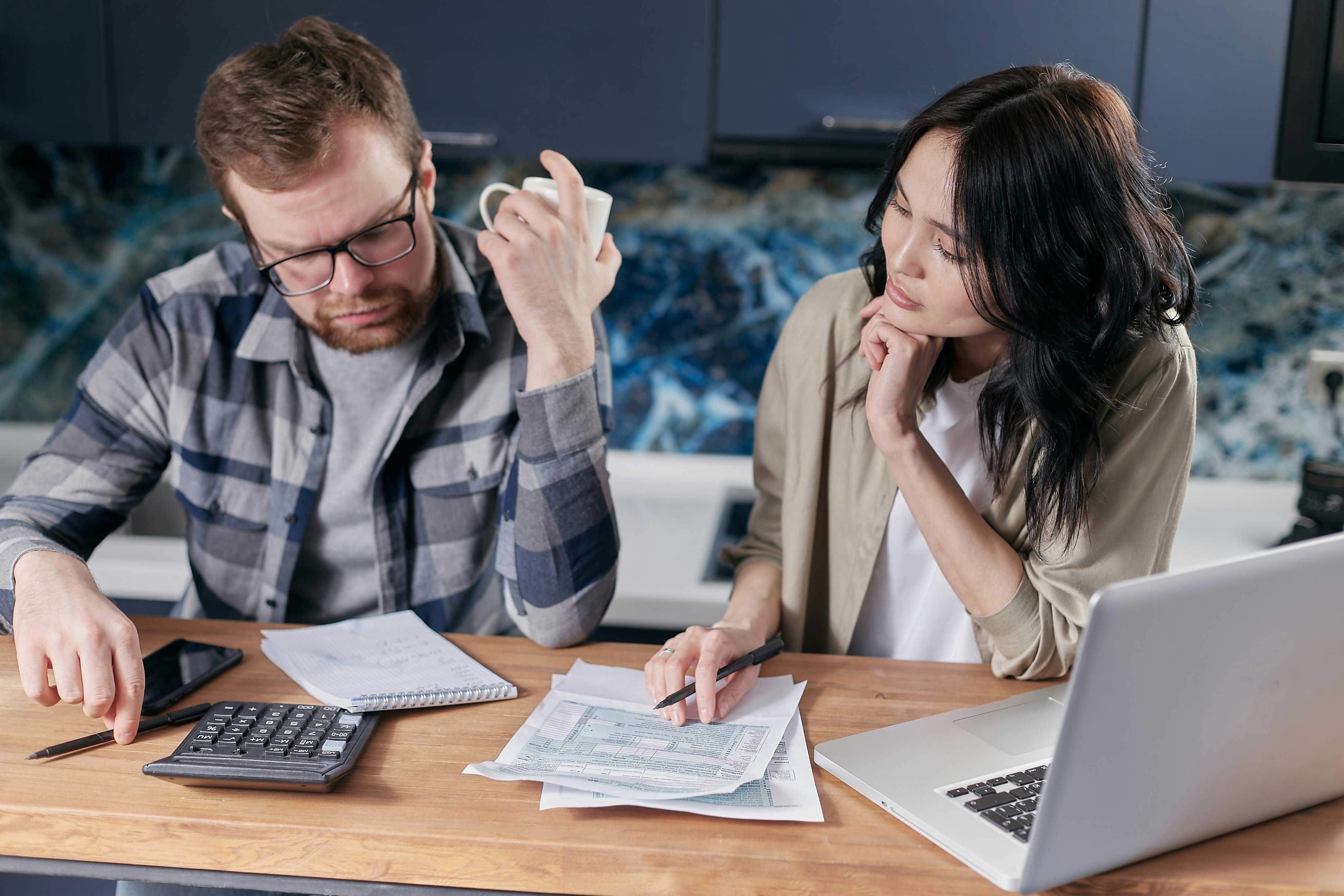 Are you looking for invoice finance but are unsure what it takes to get you across the approval line? Not sure if a debtor finance application is the right move for you? We provide helpful insight into the ins and outs of invoice financing — also known as debtor finance — and walk you through how Earlypay can help bolster your chances of getting your debtor financing application approved.
What is invoice finance?
Invoice finance (or debtor finance) is a type of loan agreement — in our case, a line of credit — secured against the unpaid invoices you have issued to your customers. While other kinds of loans use your credit score and creditworthiness when considering an application, with debtor finance, the creditworthiness of your customers is assessed. The strength of your accounts receivable ledger is one of the main factors assessed because the lender will have a legal claim over the accounts receivable if you are unable to repay your loan — rather than assets such as real estate security for other types of secured loans.
Who is Invoice Finance For?
Cash flow issues are a reality for businesses of all shapes and sizes but can escalate for businesses operating in industries with long payment cycles. Debtor financing is an alternative borrowing arrangement that effectively allows you to use your outstanding invoices as collateral for security for a line of credit.
Doing so can assist in improving your business's cash flow, maintain working capital, and meet business expenses sooner than waiting around for customers to pay their full bill.
Small business
Suppose you're a small business or startup. In that case, invoice financing could be the answer to smoothing the seasonal fluctuations in sales, finding the funds to purchase equipment or funding payroll for employees — and because the approval process depends heavily on the credit quality of your debtors who have been invoiced, and the invoice value, you don't need to provide the traditional financial documentation of your business when applying for a loan.
Large business
For larger companies, invoice financing can represent an opportunity to access funds for other forms of financing such as debt finance, asset finance, or growth and acquisition funding.
How does invoice finance work?
A type of business finance, Earlypay makes invoice financing both accessible and easy to understand, offering solutions such as invoice factoring or through accessing a revolving line of credit that grows in line with your unpaid invoices. Both provide benefits to your cash flow via funding based on your outstanding invoices.
Here's how Invoice financing works with Earlypay:
Step 1 Invoice your clients as you normally would.
Step 2 Provide Earlypay with the details of the invoices you would like to fund. If you use Xero or MYOB AccountRight Live, Earlypay can source your invoice details through our clever integration. If you don't use these online accounting platforms, you can upload the invoice details to our platform.
Step 3 Receive up to 80% of the value of your funded invoices upfront.
Step 4 Your customers pay invoices into a collections account set up in your name which repays the outstanding finance and the excess funds become available to you.
For example, if you have issued invoices to your customers for the amount of $10,000 and you need to access some cash to purchase more stock, Earlypay could provide you with a line of credit of up to $8,000. When the customers have repaid the entire $10,000, your $8,000 loan (or line of credit) will have been paid off and the amount left over — after interest costs and fees and charges have been deducted — will be available for you to withdraw.
How to get Invoice Finance Application Approved
The benefits of financing slow-paying accounts receivable through Earlypay can make a world of difference to your business's cash flow and short-term liquidity needs. Make sure you're giving yourself the best chance of a successful finance application by following our helpful hints:
1. Only apply for finance on invoices to business customers
Earlypay will look to see if the invoice was issued to a business or to an individual. The only invoices that are considered for funding are those issued to other businesses - invoices to private individuals aren't suitable.
Earlypay's Top Tip: Only apply for Invoice financing when the goods and/or services are fully completed to delivered. Invoices may not be funded if they are for works that haven't been completed yet.
2. Understand the credit-worthiness of your customers
Just as a lender would assess your business's own creditworthiness prior to lending you funds, you too should conduct your own due diligence around a customer's credit worthiness before selling goods or services to them.
This can be particularly tricky if you're in the start-up phase, as you'll likely be eager to take on willing customers in an effort to grow.
But by taking the extra consideration into the likeliness of being paid, you have a better chance of being able to use those invoices as collateral and avoid the costly and tedious collections process.
Earlypay's Top Tip: If the majority of your invoices are to one (or a small few) of the same customers, and the customer can't pay - it'll have a massive impact on your revenue. Try not to put all your invoicing eggs in the one basket (so to speak). By making sure that your invoices submitted for financing have a range of different customers, you can potentially limit the impact of non-payment or dispute with one customer to your chances of being approved in the future.
3. Make your invoices accurate and timely
This stands true as sound business practice whether you're using invoice finance or nor; make sure you invoice your customers accurately and on time. After all, without an invoice, you won't get paid!
Given how quickly Earlypay can provide the funds of the invoice, it's especially important that you get your invoices out swiftly and don't run the risk of delays in re-submitting them because of errors. This demonstrates your reliability in being able to use your invoices as a means to accessing finance.
Earlypay's Top Tip: When submitting invoices for financing, the age of invoice is key as invoices older than 90 days may not be funded. The longer a customer takes to pay their invoices, the less likely they are to actually pay it. Therefore, invoices that have gone over 90 days may not be eligible for finance.
4. Provide as much supporting documentation as you can
Take full advantage of Earlypay's fast application process and boost your chances of financing application approval by supplying us with as much supporting documentation as you can from the get-go. We'd love to see your order book, your ABN or ACN details, any information relating to contracts you have and of course your aged receivables ledger, aged payables ledger and most recent accounts.
Your accountant may be able to assist you in gathering further business information around your business's cash flow.
Did you know that Earlypay links with Xero and MYOB AccountRight to fast track loan applications?!
5. Be sure to have a robust set of Terms and Conditions
Holding a fixed set of Terms and Conditions provides clarity and accountability for all parties involved. Not having a fixed set of Terms and Conditions is a common mistake that too many small and medium-sized businesses make.
You'll need to seek the services of a lawyer to do so but, once you do, you can back up all of your contracts and invoicing. This provides Earlypay with direction and assurance to help provide your business with a valuable source of ongoing funding.
How do I get my financing application started?
As Australia's most flexible invoice finance provider, Earlypay can support businesses that others can't.
If you satisfy the basic requirements below, we'd love to hear from you.
· You have an ABN or ACN
· You have outstanding invoices with other Australian businesses
· You invoice after goods or services have been delivered
At Earlypay, we like to say 'yes' to supporting Aussie business owners. If you'd like to learn more about invoice finance or equipment finance with Earlypay, contact us today to discuss our tailored finance solutions. You can call our friendly team on 1300 760 205 or contact your broker or BDM.

If you'd like to learn how Earlypay's Invoice Finance & Equipment Finance can help you boost your working capital to fund growth or keep on top of day-to-day operations of your business, contact Earlypay's helpful team today on 1300 760 205, visit our sign-up form or contact [email protected].