There's a lot that goes into running a successful business. Obviously, everyone knows it begins with having a great product and knowing how to market it to the outside world. Then you can start to make sales and grow your company. Many are unaware that your challenges don't end there, however. Another key aspect of building your business is cash flow.
If your company has a bunch of unpaid invoices floating around, that might hurt your operations.
All the sales in the world won't mean a thing unless you're actually able to collect the money your debtors owe you. If your company has a bunch of unpaid invoices floating around in the ether, that might make it extremely difficult to keep your operations afloat in the short term.
Therefore, it's crucial to have more awareness of your cash flow situation. How much capital do you have on hand? When can you expect to get more? When the fate of your business is at stake, every little detail is of vital importance.
It's time to forecast your cash flow
Why do small businesses fail? The answer might surprise you.
Contrary to popular belief, it's not usually because their product was unpopular or wouldn't sell. According to the Victoria state government, 80 per cent of business failure actually happen because of problems with cash flow.
If you don't want to be one of them, it's important to plan ahead. Draw up a cash flow forecast for your business - project when you'll have money flowing into your company coffers, then make plans to spend it responsibly. If you're proactive about plotting things out, you'll be less likely to run into trouble.
Many have made the mistake of conflating a cash flow forecast with a sales forecast. The two are similar, but they're not the same thing. A sales forecast simply projects how many deals you can make - it says nothing about when you'll actually have cash in hand. Often, when it comes time to pay your bills and keep your organisation afloat, it's the latter that means more. After all, how can you invest in bettering your business if you don't have the cash to do it?
Know the warning signs and prevent issues
Usually, when your company doesn't have enough working capital on hand to make ends meet, it's because of a problem that you should have seen coming. When cash flow issues arise at any business, they usually come after a series of warning signs. If you know these signs and respond to them in a more proactive way, it might be a blessing for your business.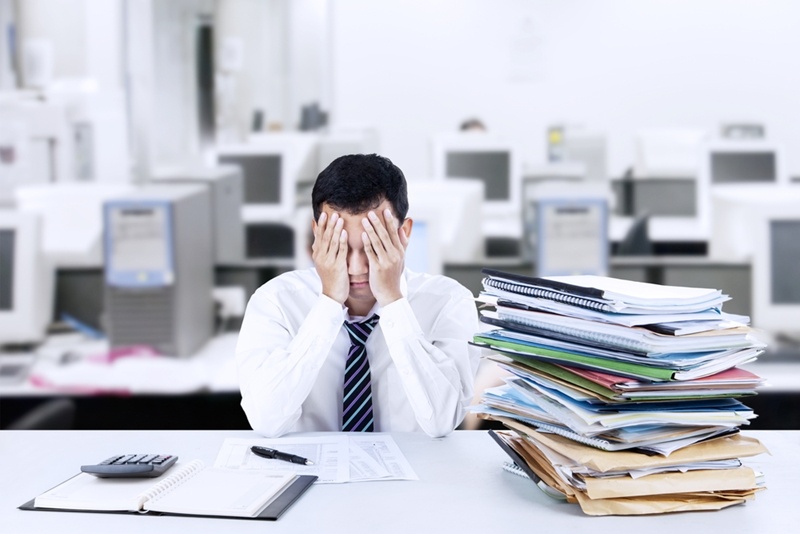 One big red flag is a disorganised bookkeeping system. If you aren't able to look through your records and find detailed information on the cash you're owed and when you're getting it, it probably means you don't know those answers, and that's sure to be trouble. Another telltale sign of financial hardship is a pattern of bad debts. If you've been repeatedly working with customers who haven't been able to pay what they owe, you're going to fall into a risky pattern. If you identify these issues in advance, you might be able to avoid them.
Invoice finance can help
If your company is having trouble finding the cash you need to stay afloat, you might need to look for a fallback plan. It's quite possible that invoice finance is your best bet. Invoice finance is simple - if you have unpaid invoices that are holding you up, we can provide you with the cash you need, up front.
We're able to provide you between 80 and 90 per cent of the invoice value you need, usually within 24 hours. This enables you to keep your cash flow going and maximise the growth opportunities available to your business.
If you'd like to learn how Earlypay's Invoice Finance & Equipment Finance can help you boost your working capital to fund growth or keep on top of day-to-day operations of your business, contact Earlypay's helpful team today on 1300 760 205, visit our sign-up form or contact [email protected].