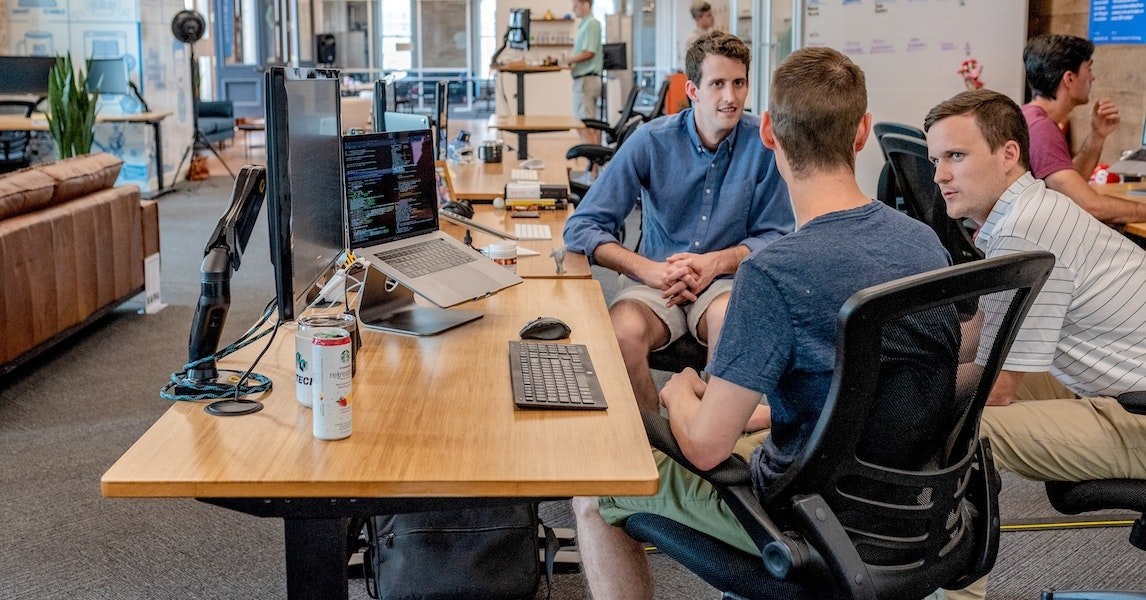 Akansh Prasai, Director of Talent Crowd, has always had a deep passion for technology. As a curious child, he'd take apart his Nintendo console and put it back together to understand how it worked.

Akansh has enjoyed a diverse career in the IT space from managing technology support teams right through to developing a niche skillset in the area of technology recruitment. It was in 2014 that he founded his first business: a technology recruitment firm built on the principles of integrity, transparency and trust. "I found this area of IT to be deeply rewarding, but eventually felt restricted by traditional recruitment firms, who valued profits over building long-term relationships with clients," Akansh says.
Quality recruitment that's cost-effective
One of Akansh's biggest challenges was truly matching the right person to the role, which was a long and costly process for both the business and its clients. As an industry trailblazer, Akansh started to conceive a better business model, one that solved the challenges of a costly hiring process and would disrupt the recruitment space.

This business model launched in 2017 – recognised today as Talent Crowd – offering superior service at a fraction of the price. Talent Crowd specialises in affordable quality IT recruitment services for technical consultants, software developers, programmers and project directors.
Talent Crowd is an onsite and offshore model, providing clients with the best of both worlds – there are onsite teams to ensure clients can speak with someone face-to-face, while Akansh's off-shore team provide fast and affordable recruitment administration and support. "My focus is providing the best possible service, but because my operational costs are lower, our clients benefit, as I can pass on the savings to them – it's a win-win situation," he says.
The bigger the organisation, the bigger the payment terms
Talent Crowd primarily recruits talent on a contractual or project-to-project basis so managing the multitude of invoices that come in and out is a task in itself. "We might have a technical consultant work on a one-off job, but many of these organisations have 30-day payment terms," says Akansh. "I want to ensure that people get paid appropriately and in a timely manner."

In 2018, Talent Crowd secured one of its largest accounts to date, a multimillion-dollar global organisation. The good news? It impacted Talent Crowd's growth exponentially. The bad news? The global organisation had lengthy payment terms of 60 days, creating a mismatch between when Talent Crowd was paid and when Akansh's contractors needed to be paid. Additionally, the payment delays tied up working capital, limiting the capacity for business growth. So it was at this point that Akansh decided to consider invoice financing.
When you need flexibility, honesty and transparency
Due to the business model, and natural cash flow gaps, any recruitment or consultancy business leader has to carefully manage their invoicing and cash flow. "I could've got a loan from the bank, but it's not cheap and interest rates can be high," says Akansh. Instead, he reached out to a number of invoice financing providers, but after reviewing them all on their merits, it was Earlypay that stood out the most. "After explaining my cash flow situation, I could tell that the Earlypay team completely understood my needs," he says. "They identified my pain points and how my business model works."

The friendly and approachable nature of the Earlypay team also made the decision-making process that much easier. "The number one thing is that you don't work with businesses, you work with people," says Akansh. "James and the team will go out of their way to help, whenever they can."

One of the hardest aspects of utilising invoice financing is understanding fee structures. It was Earlypay's transparency that impressed Akansh. "They were open and upfront from the beginning about how they charge – there were no hidden costs or nasty surprises," he says.
With invoice financing, Talent Crowd is now flourishing
For Akansh, invoice financing has allowed for growth in all the right places. His team of two has now expanded to 12 and genuinely puts Talent Crowd's expansion down to working with Earlypay. "They have helped my business significantly," he says. And, the relationship is far from over. "We engage Earlypay quite frequently now and managing our cash flow is more about growth, rather than keeping the business in financial check," says Akansh.

"Earlypay cares and no matter how large your organisation is, they'll always make you feel important".
If you'd like to learn how Earlypay's Invoice Finance & Equipment Finance can help you boost your working capital to fund growth or keep on top of day-to-day operations of your business, contact Earlypay's helpful team today on 1300 760 205, visit our sign-up form or contact [email protected].