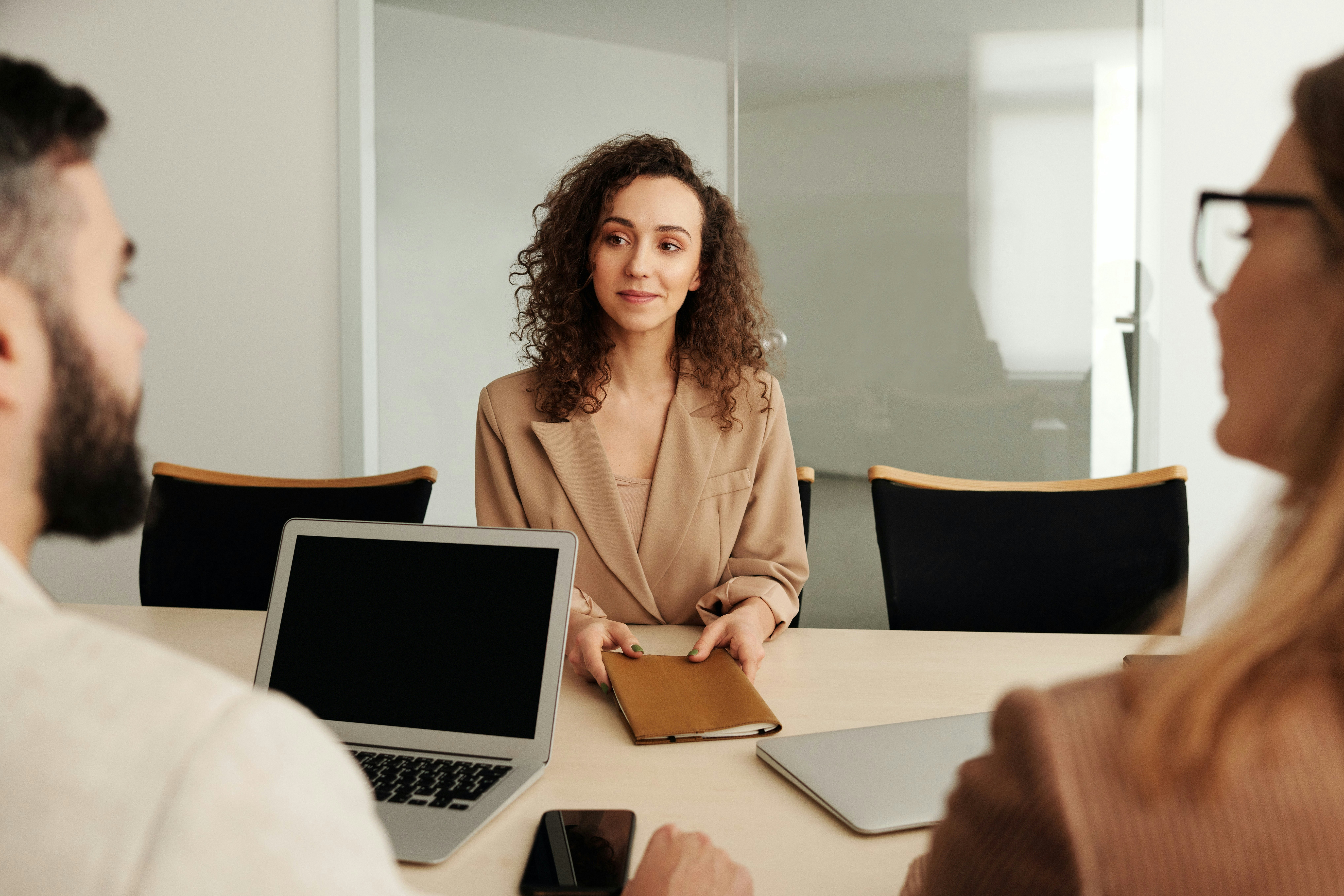 We all know that the recruitment process can be slow-moving at times. It makes things even harder when you're a recruiter and your remuneration depends on the hiring of the applicant your company put forward. We've got tips on how recruitment and labour hire businesses can manage their day to day expenses while waiting to be paid by their clients.
Cash Flow Difficulties for the Recruitment Industry
With an increase in demand for recruiters in Australia, you have the potential to increase your revenue by expanding your team, but what happens when you need to pay your new and existing employees their wage, while you're still waiting to be paid by your clients? Below, we provide a convenient cash flow solution to some common issues the recruitment and labour hire industry experiences.
Increase in Demand for Recruiters
The Australian Bureau of Statistics (ABS) has reported that Australia has experienced a record number of job vacancies much higher than ever before. 362,000 job vacancies were reported in May 2021, which is an increase of 57% on vacancies prior to the COVID-19 pandemic.
A couple of factors have influenced the spike in job vacancies; border closures and limited migration have impacted Australia's talent pool, meaning there are less skilled people to take on these roles.
"The research tells us that businesses are struggling to fill key roles, especially in IT and engineering. And this shortage is being driven by a number of factors, including the decline in skilled migration under Australia's permanent immigration program," said Ms Gillian Bird PSM, Australian Ambassador to France.
But it's not just a lack of skilled workers. With travel restricted, there's been a sharp decline in people available to fill seasonal positions, which has proven costly for many in the agriculture industry. The impact has been felt across the fresh food industry, with horticulture businesses reporting they are currently unable to source sufficient skilled and unskilled labour.
With Australian's failing to upskill and fill these vacancies, employers have turned to recruitment agencies for help.
The high demand for recruiters in Australia at the moment may have you considering taking on more consultants. Hiring more consultants is going to mean potentially more revenue for your business, but due to the amount of time it takes a consultant to successfully place a candidate, you'll likely need to pay payroll costs before your revenue increases.
With the recruitment process taking anywhere from 4-8 weeks, when you add your credit terms on top of this, you could be waiting up to 12 weeks from the time you begin working for a client, to the time you receive payment. This creates a huge cash flow gap — especially when you're paying employees on a weekly or fortnightly basis.
Quiet Recruitment Periods
With December being the slowest month of the year for recruiters, keeping up with your expenses during this period may be tough.
The exact opposite happens in January when it's one of the busiest months for job seekers. However, there aren't a lot of jobs available during January — high demand and low supply of employment opportunities mean that it's the most competitive month for job seekers (which also means it's harder for recruiters to place a candidate in a role).
In the middle of the year and as Spring approaches, more businesses are looking for employees. Depending on the industry you recruit for, this could be where you hit peak recruitment season.
Probation Period With Employers
After you've successfully placed an employee in your clients business, it's not uncommon for the contract to be subject to a probation period.
If your payment terms are subject to probation, depending on how long the probation period is, it could be three or even six months before you issue an invoice, let alone receive payment. And then, after months of work, If the employee doesn't pass probation, you may not receive payment.
Cash flow is often an issue when it takes a long time to receive payment from customers, but it's a significant concern during the slow months. So how can your small business manage slow periods and cash problems?
Tips to Manage Business Cash Flow
Plan Ahead
Analyse any trends you notice regarding busy and slow periods for your business. Also, be sure to analyse cash flow trends too — for example, you may be busy at the start of the year, but with the talent pool being extra competitive at this time of year, you may struggle to place many candidates; which means your income could be low compared to the amount of work being undertaken.
By looking back at trends and planning ahead, you'll be able to identify when you'll need to have extra cash reserves to meet business expenses.
This could also give you the opportunity to discover the right time to invest more in marketing. If you have the resources to invest in marketing during the quiet periods, you'll be able to hit the ground running when business picks up.
Invoice Finance
Using invoice financing can help to close any cash flow gaps; a line of credit is available to you for up to 80% of the value of your accounts receivable. So any outstanding invoices your clients haven't yet paid can be turned into cash with invoice financing, so you can keep up with your payroll expenses and other business costs.
Invoice finance is especially handy when you have lengthy payment terms but frequent expenses. Rather than having to pay your business costs on an expensive credit card or with rigid business loans, you can have a line of credit available to you based on your unpaid invoices.
At Earlypay, we are experts at helping Recruiters manage their cash flow through invoice financing. If you'd like to learn more about how invoice finance can help your business thrive, reach out to our friendly team on 1300 760 205 or contact your broker or BDM.

If you'd like to learn how Earlypay's Invoice Finance & Equipment Finance can help you boost your working capital to fund growth or keep on top of day-to-day operations of your business, contact Earlypay's helpful team today on 1300 760 205, visit our sign-up form or contact [email protected].