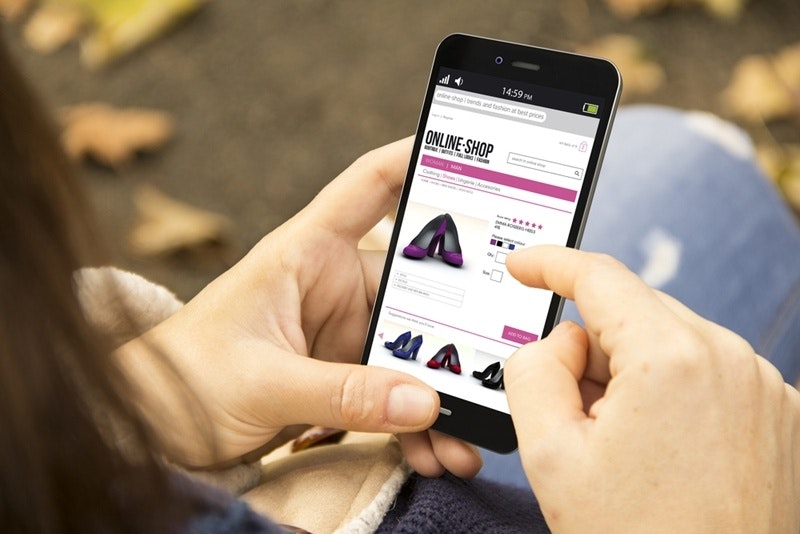 A difficult consideration for any small business is how to balance revenue and expenditure, especially when it comes to such intangible actions as promoting your business online or conducting customer and employee satisfaction surveys. Often, businesses can feel an aversion to spending crucial income without any physical, graspable results delivered.
Choosing the best way to spend your money is only half the problem, however, as acquiring small business cash flow for spending can be difficult in its own right.
Businesses can feel an aversion to spending crucial income without any physical, graspable results delivered.
There are many reasons why you may experience a stunted degree of income in your business; customers late to pay invoices, delays or rejections when applying for bank loans and unforeseen personal or business costs.
While it's understandable to want to see the reward of your tactical spending and the effect it has on your company, it isn't always possible straight away.
With this in mind, we've dissected some of the ways you can use expendable company income to take your business to the next level.
Boost your social media presence
Gone are the days when marketing was done primarily on billboards or by taking out a page in your local newspaper. While these two forms of advertising prominently exist, business owners and leaders are increasingly seeing the value of digital or social media marketing.
One primary difference between the worlds of physical print and digital, online media is the ability to instantly share the piece of content that gets your attention. Whether this is a promotion by a business, an insightful article or a breakthrough technological announcement, social media is making it possible for society to share anything that piques their interest.
With more than 1 billion individuals using Facebook each day, and over 100 million people sharing photos through the popular app, Instagram, it's imperative that any small businesses take the time to pursue the potential of social media marketing.
Share and share alike
As mentioned above, sharing is a vital part of the social media networking journey. As you embark on your conquest of Facebook, Instagram or Twitter, have a think about not only what you would share as a business to your customers and followers, but what information you could produce that others may find interesting.
Offering online promotions, such as a one-time giveaway that individuals must share to enter, is a great way to not only attract business but spread the word about your online presence. In this example, the benefits are two-fold: a giveaway could detail and display one of your products while you receive free promotion by the general public.
You could further nurture this level of engagement by posting a follow-up, such as how much your customer is enjoying their giveaway product.
By 2025, three-quarters of the workplace will consist of workers in the millennial generation.
Smart workplaces and wearable technology
Wearable technology is set to to take the world by storm in the very near future. You may have seen some of these devices on your friends, family or co-workers - smart watches, fitness trackers or medical monitoring - but their true potential is still untapped.
In the Resnick Aspen Action Forum: Deep Dive Dialogue on Future of Leadership and Work, figures indicate that by 2025, three-quarters of the workplace will consist of workers in the millennial generation. By preempting what these workers will desire in the form of a workspace and the accompanying technology, you could maintain consistent business growth in the future.
Virtual training for better business
Wearable technology could also change how we approach job training. As augmented reality (AR) and virtual reality (VR) become more commonplace, these two advancements in workplace tech could prove crucial to businesses wishing to make the most of their income.
Although AR and VR hardware is currently quite pricey, as these systems become more commonplace and find greater implementation in the workforce, it wouldn't be a surprise to see them as readily adopted as tablets or laptops.
By enabling VR and AR within a business, a number of benefits would become quickly available:
Training - virtual worlds would promote increased training safety, as electrical, mechanical and engineering businesses could work and train in virtual environments. One example of this could be an electrical business, where experienced electricians are able to sit and watch a new recruit work through a training scenario on a video screen.
Tours - augmented reality and virtual reality could offer your customers a virtual visit to your store, where they would be able to view products in a physical environment.
Tutoring - where any level of danger is involved, an individual would be able to send on-site data to an expert anywhere in the world, incorporating the provided feedback and producing a more effective result.
Better business with debtor finance services
How to maximise the effectiveness of your business income can be a troubling question, which is why debtor finance services can offer the help you need, when you need it.
To learn more about the ways we can help boost your business profile now and in the future, get in touch with Earlypay today.
If you'd like to learn how Earlypay's Invoice Finance & Equipment Finance can help you boost your working capital to fund growth or keep on top of day-to-day operations of your business, contact Earlypay's helpful team today on 1300 760 205, visit our sign-up form or contact [email protected].