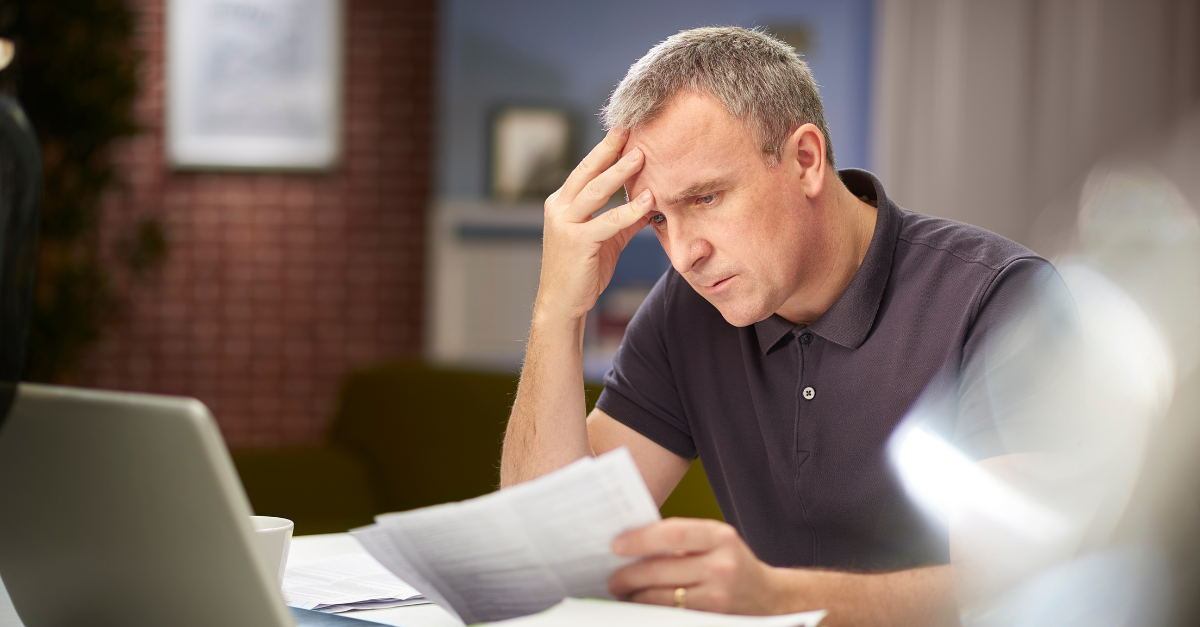 B2B Economic Update
CreditorWatch's September report unveils a sobering reality in the Australian business landscape, with a staggering 30% decrease in the average value of B2B invoices over the past year. This downturn, set against a backdrop of mounting inflation rates, raises pivotal concerns about the economic climate and its implications for businesses.
30% decrease in B2B invoice value over the past 12 months
The Australian business landscape has witnessed a 30% decrease in the average value of B2B invoices in the last year. This decline is particularly worrisome in the context of elevated inflation rates. In a high inflationary setting, all else being equal, businesses should experience an increase in revenue. This uptick in revenue would result from higher prices on the same volume of sales. However, what we're observing is an anomalous situation where prices have risen, but revenue has dwindled, as evidenced by the 30% reduction in invoice values. This implies that there has likely been a significant drop in sales, possibly surpassing the 30% decrease in invoice values.
B2B trade payment defaults
Trade payment defaults continue to be elevated, although there was a slight reduction in the number of defaults lodged in September. We would hope that a stabilisation of the cash rate means better certainty of future cash flow for businesses, and more businesses are able to pay their invoices on time.
While there has been a marginal improvement in month-on-month B2B trade payment defaults, they continue to persist on a substantial scale. This indicates that businesses are struggling to manage their cash flow effectively, or worse, they're not profitable enough to continue trading.
For businesses looking for support paying their suppliers, trade finance may be worth considering. Trade finance pays suppliers upfront so the business has access to the stock and materials it needs, without having to outlay their working capital.
Earlypay's trade finance works in conjunction with invoice finance as per the following steps:
The business uses trade finance to pay their suppliers for goods.

The business uses the goods to manufacture their product.

They sell their product on credit terms to their Australian business customer.

The invoice finance facility pays down the trade finance.

When the customer pays their invoice, the invoice finance facility is paid down.
For businesses waiting to receive payment from their customers, invoice finance may help relieve this cash flow burden. Rather than wait out the credit terms, Earlypay advances cash against the outstanding invoices. When the customer pays the invoice at the end of the credit terms, it is used to repay the invoice finance.
As an extra layer of defence trade credit insurance can be included with our invoice finance facilities. Regardless of your business type, size, industry, and how carefully you manage your finances, you're unfortunately always at risk of some of your customers defaulting on their payments. Trade credit insurance helps to protect your profit and reduces the risk of bad debt.
Business failures predicted for 2024
Based on high inflation, high interest rates, reduced consumer spending, and the aggressive pursuit of taxation debt recovery by the ATO, CreditorWatch has predicted the business failure rate to significantly rise over the next 12 months from the September level of 4.54 per cent to 5.76 per cent. To address these challenges, businesses can proactively explore financial solutions to effectively manage their tax debt and maintain healthy cash flow. We have successfully helped SMEs access finance to overcome tax debt in the past and are here to help if anyone would like to explore finance options.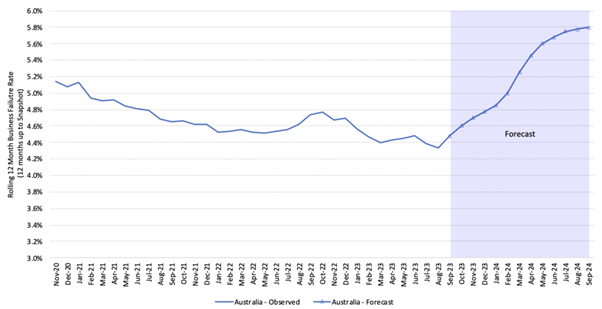 Data Source: CreditorWatch Business Risk Index – Business default is defined as entering external administration or strike-off.
In the face of a challenging economic landscape, businesses are finding themselves at a critical juncture. These hurdles not only impact their cash flow but also threaten their very existence. Earlypay recognises the importance of assisting SMEs during these trying times by providing viable financial solutions. We're proud to have supported numerous SMEs in navigating their financial challenges, and we remain committed to offering our expertise and financial solutions to those who seek a more secure and prosperous future.
If you'd like to learn more about our business finance solutions, please do not hesitate to get in touch with us on 1300 760 205 or at [email protected].
If you'd like to learn how Earlypay's Invoice Finance & Equipment Finance can help you boost your working capital to fund growth or keep on top of day-to-day operations of your business, contact Earlypay's helpful team today on 1300 760 205, visit our sign-up form or contact [email protected].