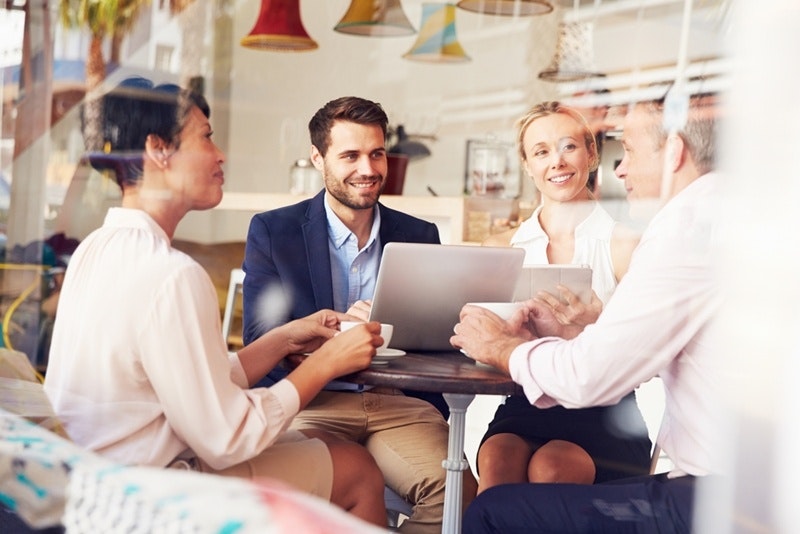 Anyone who has watched shows like The Office will understand how annoying buzzwords can be - overused, empty business cliches that confuse rather than convey.
Many managers fall into the habit of slipping these words and phrases into their speech, whether in an attempt to sound authoritative or purely for lack of a better term. However, small business owners should be wary of picking up this habit - as it can have negative effects in the workplace.
So what buzzwords do employees dread the most? According to a new survey from Accountemps, which picked out the 20 most hackneyed words and phrases in the office, 'deep dive', 'dynamic' and 'forward-thinking' are among the most despised.
Other phrases that made respondents cringe were 'win-win', 'value-added', 'circle back', 'synergy' and the classic 'at the end of the day'. Accountemps noted that these terms in particular have long been the bane of employees' lives, as they were also present in 2004 and 2009 versions of the survey.
The list even included the rather unprofessional 'LOL'.
Not only do these terms add nothing of value to your office conversations, they could also be undermining your authority and respect. A 2010 study conducted by New York University and the University of Basel found that people are more likely to be sceptical of statements if they are conveyed with abstract language, instead of in concise phrasing.
"Clarity is still king when communicating in the workplace," said Accountemps' New England District President, Bill Driscoll.
"Jargon tends to confuse, not clarify. It's generally best to avoid the tired cliches and trendy buzzwords in favour of clear, straightforward language."
Don't let overused buzzwords kill morale and engagement at your small business - make a habit of communicating in clear and concrete terms to bring the best out of your employees.
If you'd like to learn how Earlypay's Invoice Finance & Equipment Finance can help you boost your working capital to fund growth or keep on top of day-to-day operations of your business, contact Earlypay's helpful team today on 1300 760 205, visit our sign-up form or contact [email protected].