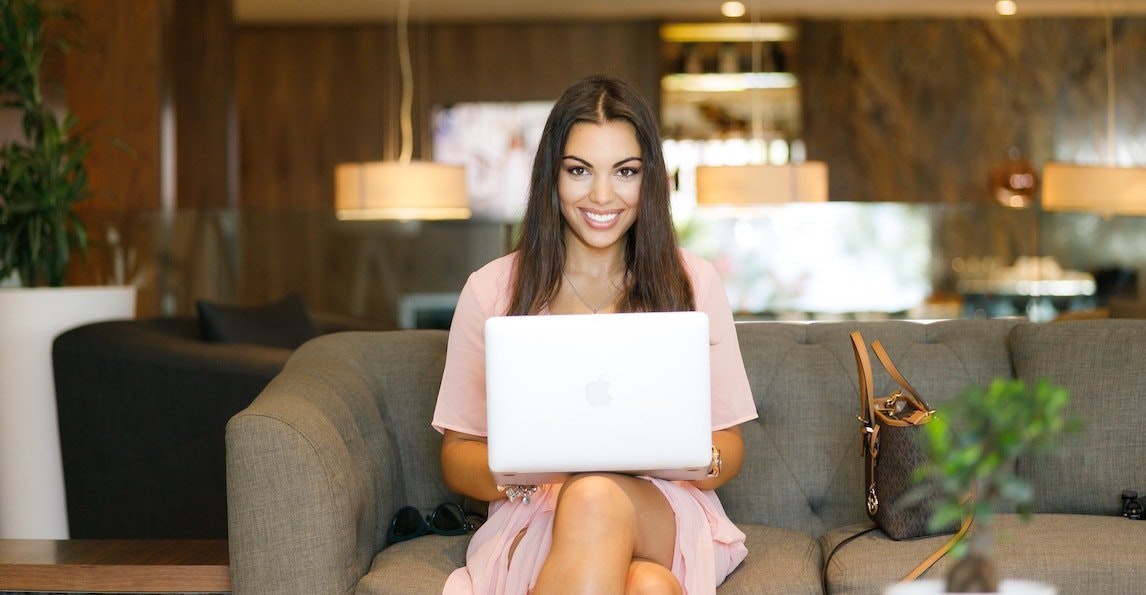 The best ways to manage your business' finances and stay ahead of the game
Small business owners around Australia need to be constantly on the lookout for the latest tools and tricks of financial management to keep ahead of the competition.
Any small advantage or efficiency for your business can make all the difference over the long term. If you are confident that your financial affairs are in good order, then it allows you the best chance of effectively planning for success in the future.
Here are 8 principles to consider when planning the future financial operations of your company.
1. The bare basics
Every business should have an account established with a reputable bank in order to deposit funds and allow for various payment options. Different banks will have offerings tailored to your businesses needs, such as the ING Business Optimiser Account.
Alternatively, business-specific providers, such as Tyro, also provide a number of useful account services. This allows you to keep track of, and have access to, the income of your business, which is essential for any company owner.
2. Effective bookkeeping solutions
Well-kept, clean books are considered a crucial component of any successful business. Keeping track of orders delivered, customer revenue still owed, invoices, tax payable, and other such items can be an overwhelming task for many business owners.
Thankfully the latest accountancy software such as MYOB or Intuit QuickBooks offer cloud-based solutions to deal with such problems, streamlining your accounts and reducing the manual, paper-based, systems in the office.
3. Pay your bills
Many small business owners use subcontractors or third-party services in order to provide their own goods or services. In keeping with the first principle of clean books, it is important to pay your outstanding invoices on time, so as to maintain good business relationships and a reputation for excellence.
This will allow you to keep your accounts clean and your supply lines intact. If you have a regular supply arrangement, then perhaps consider direct debit options.
4. Debt is not a dirty word
There are various credit options available to small businesses in order to meet any cost obligations, especially if you have a variable revenue stream. Opening a line of credit with the same bank that holds your business account is a simple, effective solution, allowing you to continue operating efficiently.
If your books are clean, and you trust in the financial advice of your bank or advisors, then you'll know how much credit you can service through your revenue estimates. If you have outstanding invoices due from customers or businesses you supply, then consider using invoice financing service providers such as Earlypay.
5. Be easy to pay
Having a wide variety of options for your customers to pay you is one way to ensure high levels of satisfaction in your business. Especially in these modern times, it is crucial you ensure that you offer the ability to transact using cash, EFTPOS, bank transfer, or digital payment providers, such as PayPal.
Knowing that you offer their payment method of choice is often an effective method of locking in repeat customers.
6. Set your terms
Every business should have a legally vetted set of terms and conditions that apply to the purchase of their products or services.
These are to establish items such as progress payments by your clients, refund policy, and credit extension. This protects your business from certain liabilities, as well as informing the customer about the terms of engagement with your company. It is considered common practice amongst successful companies across a multitude of different industries.
7. Keep an eye on innovation
Savings are sometimes the neglected part of the profits equation, and some of the best savings come through innovation.
Software solutions, such as Really Simple Solutions CRM, are designed to streamline back-office operations for small businesses, allowing you to maintain databases, generate leads, and send newsletters with greater efficiency than ever. Don't be afraid to engage with the next generation of products available for your business.
8. Plan ahead
It is important to diligently and consistently plan out the moves for your business in the coming months and years with a financial advice provider you trust.
Your revenue might be affected by any number of unforeseen external factors, such as political conditions, seasonal weather systems, infrastructural innovation and more. Planning ahead places you in the best position to potentially see what's coming, and manoeuvre accordingly.
Maintaining and growing a healthy business requires diligence, patience and hard work. With the right systems in place you give yourself the best chance of getting ahead of the competition. Hopefully, the principles above will point you in the right direction towards ensuring that your business has the right financial management tools and practices to create further success in the future.
Looking for business finance? If you think that your business can benefit from Earlypay's modern cash flow financing facility and would like to find out more, please contact our team today on 1300 760 205 or email us at [email protected].
If you'd like to learn how Earlypay's Invoice Finance & Equipment Finance can help you boost your working capital to fund growth or keep on top of day-to-day operations of your business, contact Earlypay's helpful team today on 1300 760 205, visit our sign-up form or contact [email protected].