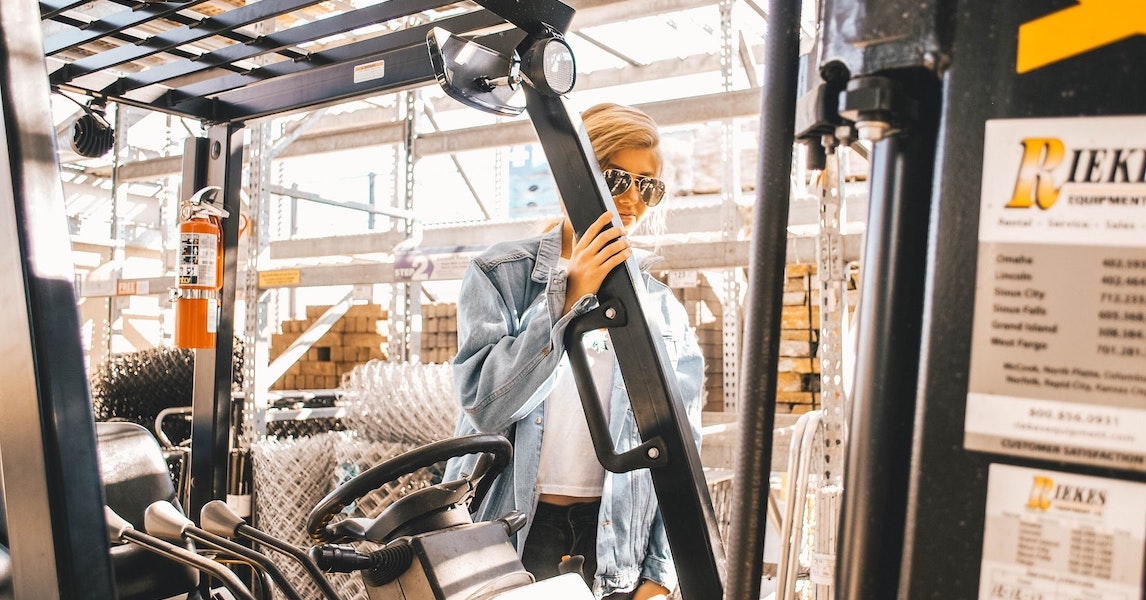 Maintain your business' positive cash flow by opting for a loan for your new equipment.
Growing your business is impossible without the necessary equipment to deliver the products and services you offer your customers.
Purchasing equipment can be expensive and if you pay upfront, your available working capital is diminished. That upfront outlay may not yield immediate results, as the cost of the equipment may not "pay for itself" for a number of years.
This is where Earlypay can help by spreading the cost of the equipment over a number of years.
We finance both new and used business equipment and vehicles/wheeled assets up to $500,000.
Read on to see how small and medium businesses use equipment finance to get the benefits of improved cash flow and operational stability.
What is equipment finance?
Equipment finance helps businesses purchase the equipment they need to operate efficiently and grow.
It's ideal if you wish to preserve working capital for other business activities or don't have have sufficient working capital to purchase the equipment outright.
Limited or insufficient working capital stifles business growth. It's particularly frustrating when you're looking for new equipment for current and new opportunities.
The acquisition of manufacturing and lifting equipment, commercial vehicles, trucks and forklifts and other income generating assets all require a significant upfront cash outlay.
An equipment finance secured loan from Earlypay means no large upfront capital outlay and the certainty of ownership of the asset from the outset.
6 ways equipment finance can improve business cash flow
1. Frees up working capital
Significantly, equipment finance may improve your business cash flow by freeing up or preserving your working capital for other areas of your business.
You can get the equipment your business needs now with no large up-front capital outlay. The cost of the equipment is amortised over the life of the loan.
Don't let business growth and opportunities be hindered by limited working capital or stagnant cash flow.
2. Increase cash flow from operating activities
Upgrading your business' equipment helps improve your business' operating efficiency. This can lead to sales generation and increased cash flow.
Cash flow from core operating activities is the key benchmark of the financial success of a business. Business growth and success usually follow from proper cash flow planning.
Equipment finance can be a key driver of successful cash flow planning.
3. Reduces upfront costs
Purchasing equipment outright can require a large capital outlay for the purchase price as well as upfront delivery, installation or commissioning costs. This is all before the equipment has even generated any income for the business.
Financing the equipment purchase allows you to spread the cost of the equipment and upfront costs over the term of the loan and life of the asset.
Earlypay offers equipment finance terms of up to 60 months with fixed monthly payments.
4. Used equipment can be financed
Equipment finance can also be used to purchase second-hand equipment or to unlock the working capital and equity in equipment that the business already owns.
Unlike many traditional banks or financiers, Earlypay offers finance for used quality equipment of any age - whether you're buying on the second-hand market or raising capital through the equipment you already own.
Opting for used equipment is a good option where quality second hand equipment is available at a discount over new or where there are supply issues for new equipment.
5. Unexpected costs don't eat into capital
Running a business is full of surprises.
Mechanical failures, breakdowns and accidents involving plant, machinery and commercial vehicles are never planned. Neither is the unexpected cost of repair or replacement of them which can eat into cash flow and capital.
If you're suddenly in urgent need of funds to repair or replace business plant, machinery or vehicles, equipment finance can be the solution which retains your capital and preserves your cash flow.
6. Tax benefits
You should always consult your accountant or tax professional about the tax affairs of your business, including equipment finance.
As a finance company, Earlypay cannot give you financial advice. We leave this to the professionals.
However, you should be aware that there are a number tax benefits that may be available to you, including depreciation, credit charges as operating expenses and instant write-offs of the total asset value. With Government stimulus measures in place, some of these tax benefits are significant.
Talk to your accountant or tax professional to find out how Earlypay equipment finance may give you a tax advantage.
What can I purchase with an equipment loan?
Earlypay can offer equipment finance over a wide range of business assets, including:
All types of wheeled assets (including yellow goods)

Earthmoving and construction equipment

Cranes and lifting equipment

Manufacturing and fabrication equipment
For more information on how Earlypay can help you finance the equipment you need for your business, call us today on 1300 760 205 or visit our sign-up form.
* This article is for general information purposes only. It is not financial advice. You should consult your own finance professional or accountant on the finance solution that is suitable to your particular needs and circumstances.
If you'd like to learn how Earlypay's Invoice Finance & Equipment Finance can help you boost your working capital to fund growth or keep on top of day-to-day operations of your business, contact Earlypay's helpful team today on 1300 760 205, visit our sign-up form or contact [email protected].