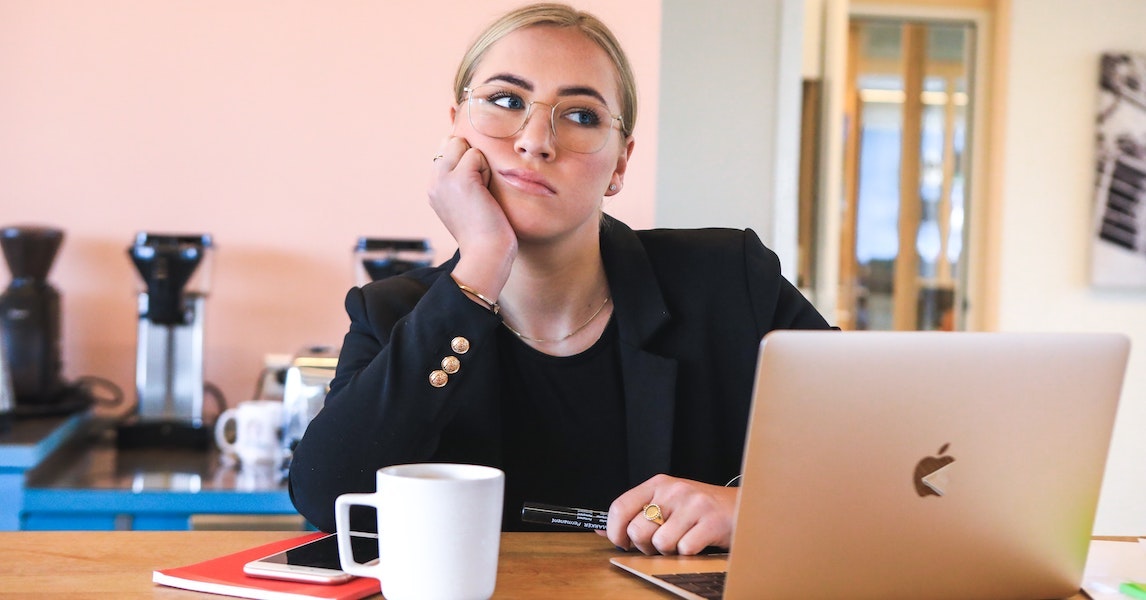 Understanding why you were denied finance can prevent it from happening again in the future.
Accessing finance is a major challenge for many small businesses and organisations. This is despite the fact they are the engine room of the economy, accounting for nearly 98% of Australian businesses and employing 2.2 million people.
But why are financial institutions sometimes reluctant to lend to SMEs? Let's examine the most common reasons why banks turn down small business loans, and what you can do to prevent this from happening to you.
1. Cash flow issues / leaving it too late
To have adequate short-term liquidity and cash flow is generally considered to be the top reason that businesses seek finance. However, when applying for finance to boost cash flow , it's important for SME owners to be organised and apply for finance well ahead of when it's required. If you leave it too late, you run the risk of your cash flow situation deteriorating to a point where your business becomes riskier in the eyes of the lender and rejection is more likely. Further, even if finance is approved at this point, you will have less power to negotiate good terms for your business.
It is commonly said that the best time to obtain finance is when you don't need it. This is easier said than done as often it can easily slip down an SME business owner's to-do list. However, planning ahead will boost your chances of getting the finance you need on favourable terms. A great example is the JobKeeper allowance reducing in coming weeks - are you prepared for how that will impact your cash flow and should you be looking at finance now?
2. You haven't been in business long enough
When businesses are starting out, it can be incredibly difficult to procure the necessary finance to get things off the ground. This is because many lenders, particularly the bigger banks, require a minimum trading history (usually 1 year, but sometimes as much as 2 years) before approving applications.
Luckily, some non-bank or boutique lenders frequently require as little as 3-6 months trading history for you to be eligible for finance. There are also some lenders, like Earlypay, that do not require any length of trading history in order for you to qualify for business finance. This is because, as an invoice financing company, Earlypay bases your eligibility for finance on the quality of your invoices, rather than your credit score or trading history.
3. Poor documentation
Established organisations tend to rely on a lot of documentation including: tax returns, future earnings predictions, cash flow statements, and sophisticated business plans in order to successfully obtain finance. This shows that they have a proven track record of profitable financial performance.
However, many new SMEs may not have this documentation, due to either a limited trading time or limited lack accounting resources. Not being able to provide this record of a financial history and a comprehensive strategy for the future can make banks wary, as they may suspect you of poor financial management.
4. Low credit score
Unsurprisingly, negative marks on a business's credit file are a huge red flag for financial institutions. What many people may not know is that banks will also check the personal credit score of a CEO or director of a company. SMEs may therefore get rejected for loans if the owner has bad credit, even when the business itself has the all-clear.
That being said, with business financing companies like Earlypay, a perfect credit history (or even a good credit history) isn't necessarily essential when applying for a loan. As with trading histories, your eligibility for finance is based on your invoices, not on your financial history.
5. Investing in second-hand assets
Nearly 3 in 10 businesses seek finance to replace existing machinery or upgrade other equipment, according to the ABS. If you are looking for an equipment loan, you can increase your chances of approval if you use the assets that you are buying as loan security.
However, if you are investing in previously-owned assets, you may find this more difficult to do. Some lenders have age-restrictions on the assets that you are able to put forward as collateral on a loan. And while second-hand assets can offer a cost-effective and lucrative investment for many SMEs, banks tend to assess previously used equipment as a bigger risk than if you were to buy new.
If you're looking to invest in previously-owned assets, it can help to secure your loan with non-asset collateral, such as your unpaid invoices. Using an invoice financing facility as opposed to a traditional secured loan can give you access to more extensive options when funding equipment.
6. Too much existing debt (or not enough collateral)
Businesses that already have significant debts can struggle to access additional borrowings as there may not be enough cash flow to cover the increased repayments. Banks also usually require SMEs to pledge real estate as security against their loans and may not be willing to take the risk without it. Invoice finance can be a useful tool in this situation as the invoices themselves are used as security and the finance is repaid when the customer pays their invoices.
What are my options if my application is declined?
Receiving a business loan rejection from a traditional lender is disheartening and could put the future of your organisation in jeopardy. But don't despair - you may still be able to access alternative finance solutions. To find out how our extensive range of business finance solutions can support your SME, you can email us at [email protected] or call us on 1300 760 205.
If you'd like to learn how Earlypay's Invoice Finance & Equipment Finance can help you boost your working capital to fund growth or keep on top of day-to-day operations of your business, contact Earlypay's helpful team today on 1300 760 205, visit our sign-up form or contact [email protected].