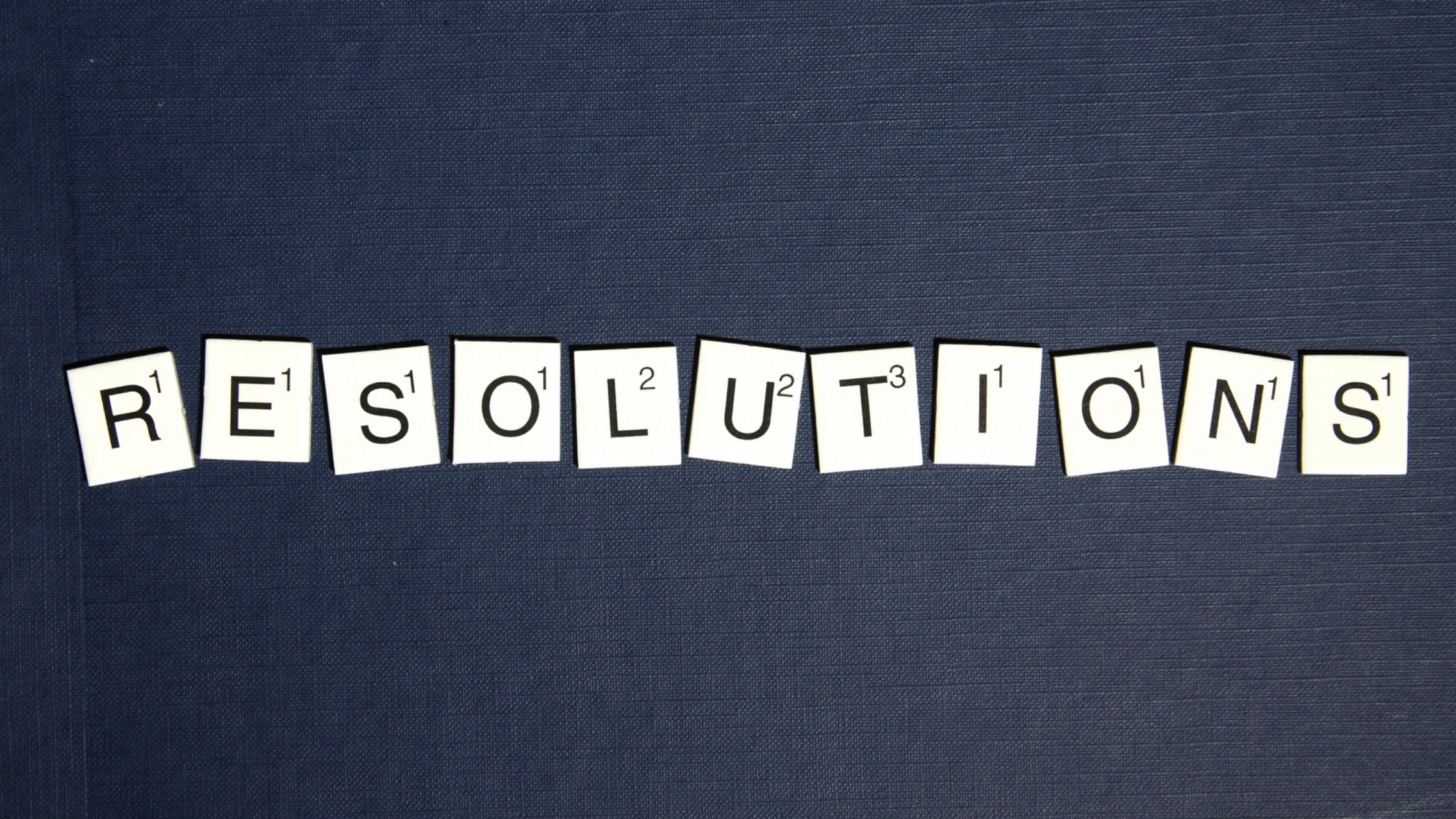 The end of the financial year may not come with the same fireworks and champagne bottles that accompany December 31, but it is still a big milestone for any small business. As well as reflecting on the last twelve months, now is also the time to think about the future and establish some concrete plans.
To set you up on this, here are six resolutions every small business should consider making in the new financial year.
1) Drop any excess business weight
The most common New Year's resolution by far is to lose weight - and there's no reason that same goal shouldn't apply to your company. Every year, businesses gather new rules and processes that can slow them down and eat up employee productivity.
In the new financial year, take the time to audit your business to spot any rules or regulations that are holding back the company and making it harder for staff to do their job. A quick chat with employees will also help to identify the areas where you can cut down on the red tape.
Once you've slimmed down your business, it won't be long before you start to see the financial benefits that come from having a company that is light on its feet, not to mention seeing a boost to productivity.
2) Draft a cash flow forecast for the future
When you have a fuller picture of your business's performance over the last 12 months, the next step is going to be forecasting your company's cash flow and financial position for the future.
Even if this is prepared by your accountant, it pays to understand how much you can realistically expect to see coming in, or even longer. Then ask yourself, is this forecast where you want your business to be?
Making a commitment to understand your cash flow forecasts for the coming year is an easy way to set further financing goals that can help your business throughout the year. It will also give you a good yardstick to measure your company against as the new financial year unfolds.
3) Save more
This is another one many people will commit to on January 1 and it's no less relevant for your business. Every company should have some financial resources set aside in order to finance future growth or to counter any other issues they just didn't see coming.
This process starts with having a healthy cash flow, with tools like debtor finance representing an easy way to ensure stronger cash flow that can then help to build your business's nest egg. Your cash flow forecasts will also give you a much better idea of how much you can realistically save over the coming months.
4) Focus on communications
Communicating within your team and with outside customers is the core of any company, and many small-business owners will know that communication is one of the key parts of their job.
However, this can sometimes be taken for granted, with many businesses getting stuck in a rut. Whether it comes from sending too many emails or having permanently siloed teams, there is always a risk of falling into an unbreakable pattern.
Just as the new financial year is a chance to assess your company finances, it's important to think about whether you need to shake up the way your teams are working to prevent bad communication habits from setting in.
5) Learn something new
Again, this doesn't have to mean scratching that itch you have always had to learn Italian - for a small-business owner, the new financial year is the perfect time to invest in themselves and their own education.
Learning something new could be as simple as reading more on your industry or on running a business in general. It could also mean undertaking a training course that is specifically tailored for small-business owners or even part-time academic studies.
Not only are these courses a great way to make yourself a better leader, many will offer the chance to network with other business owners who are facing the same issues you are.
6) Seek advice from an expert
Running a small business means wearing a lot of hats - manager, recruiter and part-time bookkeeper to name just three. While this is a natural part of owning a company, all of these can lower your productivity and distract from your true purpose: growing your enterprise. These little jobs are also going to mean you aren't coming in contact with new ideas that might take your company to the next level.
Seeking advice from outside your company, whether a specialised service provider or a personal mentor, can give you more room to focus on being a great small-business owner.
Pick a resolution - then stick with it
These six resolutions for the new financial year will certainly help to set your business up for a strong 12 months, but it's also important to make sure your goals are achievable. Around 92 per cent of new year resolutions are abandoned, according to Forbes, which means sticking with a goal is just as important as setting one in the first place.
Consider writing down these goals and reevaluating them after the first quarter. This will give you an opportunity to refocus your resolutions and stay on track throughout the 2015-16 financial year.
If you'd like to learn how Earlypay's Invoice Finance & Equipment Finance can help you boost your working capital to fund growth or keep on top of day-to-day operations of your business, contact Earlypay's helpful team today on 1300 760 205, visit our sign-up form or contact [email protected].