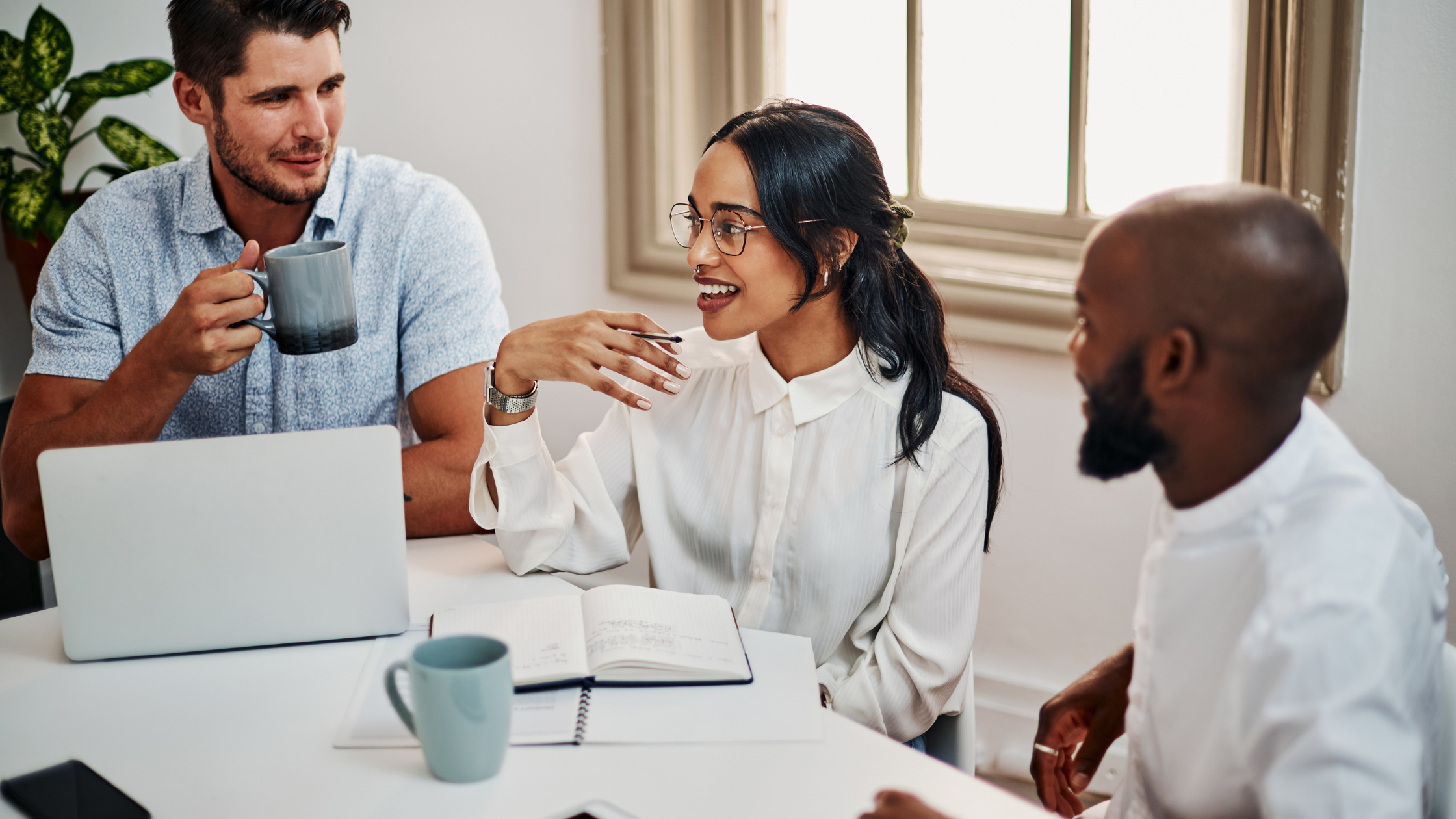 There are plenty of great ideas that never make it off the ground. That's because a solid business idea is only the beginning of the journey - entrepreneurs and small-business owners then need to build a company around them to turn this idea into a reality.
The second part of this equation is certainly the more difficult part, with a lot of different areas that a business owner needs to address. Building a truly exceptional company isn't going to happen overnight either, you will need to invest the time and effort into getting this right.
To help, we've outlined five of the most important steps for companies to complete on this journey towards creating a great organisation.
1) A core motivation
Business needs a certain clarity of purpose in order to function well. Many of the biggest companies have very clear mission statements, for example, that set them apart from the competition and succinctly convey their purpose.
For a smaller company, this core motivation and purpose can be harder to build. Often small-business owners will have dived into an idea without fully thinking through the reasons they are really in business.
To work out what the core objective is behind your company, just ask yourself one simple question: "Why does my business exist?"
If you can answer that question in a single sentence, then you probably have a good idea what the motivation is behind your work. If not, it's time to do some soul-searching to find the answer.
Once you know why your business exists, the next objective for your company is to answer the "what" part of your business - your product range.
2) The right products
At it's core, being a functioning, profitable company is about providing goods and services to customers - that much is perhaps the most basic business fundamental.
What many owners will overlook is that a product range can only be developed after a business has refined their core objective. Many will put the cart before the horse and develop a product without giving enough thought to why they are offering it in the first place.
Ultimately, the goods and services you provide need to fill a need that your clients or customers have - in exactly the same way that your business as a whole is filling a purpose within the market.
Once you are clear about the purpose your business is serving, you can then look to devise a product offering that aligns with this goal.
3) Strong internal processes
When you have a purpose behind your business and a clear idea of the products you plan to offer, the next step is finding a process that lets you realise this core motivation.
Again, this starts with asking yourself a question: "How can the business get from where it is now to where I want it to be?" Answering this requires setting out a core set of steps that a business needs to complete in order to move from where they are to this end goal.
Each business will have a different way of approaching their internal processes, through the development of departments like human resources and marketing, for example, that can help to build a company. Having a strong internal structure also requires going a step deeper, and ensuring that each process within every branch of your company is operating in unison and towards that core business objective.
4) Great staff
Building a great company requires investing in your biggest and most important asset, your staff. This investment begins at the hiring stage - every small business needs to put in the time and effort to make sure that new hires not only have the skills to grow the business, but that also fit the company culture.
Of course, building a strong workforce doesn't end with the hiring process, business owners also need a long-term strategy to grow and develop their staff.
Employees will need to buy into the purpose of a business, the quality of the products and understand why the company is structured in the way it is. This also needs to be reflected in any training and staff development that you undertake - each of these should align with the broader objectives your company is pursuing.
5) Cash flow
Each of the above four points are expenses - they represent time and investment that goes into the business to make it a success. To allow for these costs, a business needs strong steady cash flow - money coming into the business to balance the books.
The good news is that all of the above steps are setting the stage for your business to have strong cash flow. A strong purpose and value proposition, backed up by the right products, processes and staff, are all going to help build a profitable company.
What's more, cash flow and your overall business finances will only be as strong as the collective impact of the above four areas. After all, no amount of marketing is going to be successful if products aren't up to scratch or if your staff don't truly understand and contribute to the vision you have for the company.
For enterprises that can build a strong purpose, hire the right staff and develop the right products and processes, the end result is going to be a strong, successful organisation with healthy business finances. As Australian companies look to grow further in the future, this alignment will be vital for creating an exceptional organisation.
Earlypay has supported Australian SMEs with fast and flexible alternative funding solutions for more than 20 years. Our business line of credit, invoice finance and equipment finance, products allow business owners to proactively manage their cash flow, freeing up your working capital for investing in growth. To chat about whether our solutions could be right for your business, call us on 1300 760 205.
If you'd like to learn how Earlypay's Invoice Finance & Equipment Finance can help you boost your working capital to fund growth or keep on top of day-to-day operations of your business, contact Earlypay's helpful team today on 1300 760 205, visit our sign-up form or contact [email protected].