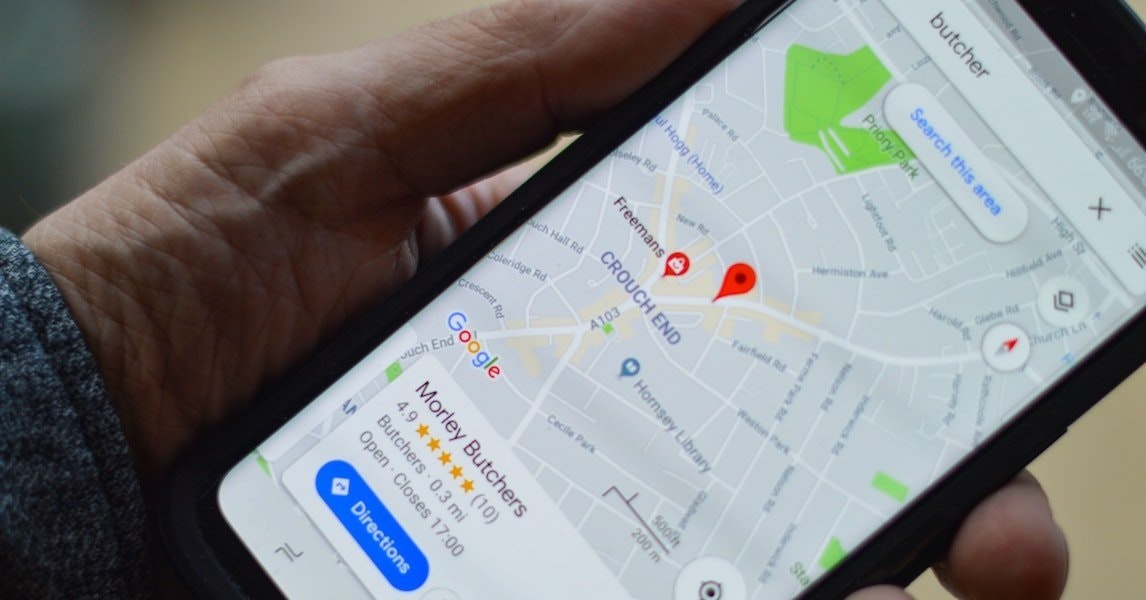 When starting a business, it's important to get the location as perfect as possible, and here's why.
When it comes to where you establish your business, we've all heard the old adage: 'location, location, location'. Exactly where you choose to set-up a storefront, plant your warehouse or establish an office base is crucial for your business' success and plays a major role in your finances.
Here are 5 effects location has on your business' finances.
1.

Foot traffic
If your business model includes a brick-and-mortar shopfront, then it should come as no surprise that where you set up is everything. No matter how great you believe your business to be, if people cannot find it or access it easily, you will face problems.
Establishing a store in a seldom-visited part of your city with no public transport access or foot traffic may lead to devastating consequences for your cash flow. However, opening up on the highest-traffic visibility street in town will come with its own costs, and may result in you overextending your utilities budget.
Think carefully about finding the right balance between visibility and affordability when choosing where to set up your service or retail space.
2.

Accessibility for employees
The location of your business is not just important for your clients or customers, but also for your employees too. There is a reason so many head offices gravitate towards CBDs - they're easily accessible to most employees in any major city.
Consider the public transport access and even the parking access when choosing the location of your business. If your ideal employees cannot come to work without great difficulty, they will look elsewhere for employment. Losing great staff can have a negative impact on your business' finances. This is generally due to the loss of talent for the business, and cost of replacing them in both time and high recruiter fees.
Further, the recent pandemic-led changes, which saw many industries turn from having a predominantly office-based workforce to a fully remote workforce overnight, have shed light on the impact long commutes have on staff mental health. Moving forward, it may be hard to expect employees to make long, one-hour-plus journeys to work and back everyday.
3.

Cost of commercial rent
Commercial rent is one of the biggest financial obligations that you as a business owner will have in regards to your company, as this utility will take up a large chunk of your budget. The latest figures from TenantCS shows net face rents for premium stock in Sydney and Melbourne have been relatively unaffected by the pandemic, with prices at $1,173 per square metre and $794 per square metre respectively.
And with many businesses deciding to keep the work-from-home models brought on by COVID-19 indefinitely, it may be worth considering if renting an office space is still worthwhile. TenantCS figures also found that vacancy levels in Sydney have risen sharply, from 3.9% in January, to 5.6% in July. And it's a similar story in Melbourne, the capital city most adversely affected by the pandemic. Vacancy rates are at historic highs between 8.5% - 10.5% (depending on the type of space and area).
If your business – particularly the office administrative side of things – has been operating on a similar or better level with the new remote-working arrangements, it's worth asking if the cost of commercial rent is worth it long term.
4.

Suppliers can reach you with ease
Another aspect of location that can be valuable for your business' finances is how easily can your suppliers reach you. Even if your business is based entirely online, you'll want to establish a distribution warehouse nearby to your suppliers for ease of transportation and shipping. All of this can reduce the time and cost of importing and exporting goods.
Also, if you're situated nearby to suppliers, this can help you to build strong relationships with them. Face-to-face meetings are made much easier and can also help open doors for your business with other clients known to your main suppliers.
5.

Nearby to competitors
How close your business is physically to potential competition can also play a huge role in your finances. If you position a storefront in an already saturated area for your specific product, you may struggle to stand out in the crowd.
However, some game theorists consider opening a business right next to competition as an optimal social solution. This commonly occurs with restaurants, petrol stations, cafes and more, and is commonly referred to as 'clustering'. It has the advantage of minimising the distance customers must walk to buy your product or service if they cannot find what they want in a competitor's store.
Finding the perfect location near-enough-to but still distanced to competitors is called the Nash Equilibrium. This comes from a game theory term, meaning "the point where neither of you can improve your position by deviating from your current strategy."
If you're struggling with your business' finances due to cash flow issues from unpaid invoices, there is little changing your location can do to help. Instead, you may want to consider if invoice financing can work for you by improving your business' cash flow. To find out more please contact our Earlypay team on 1300 760 205 or email us at [email protected].
If you'd like to learn how Earlypay's Invoice Finance & Equipment Finance can help you boost your working capital to fund growth or keep on top of day-to-day operations of your business, contact Earlypay's helpful team today on 1300 760 205, visit our sign-up form or contact [email protected].