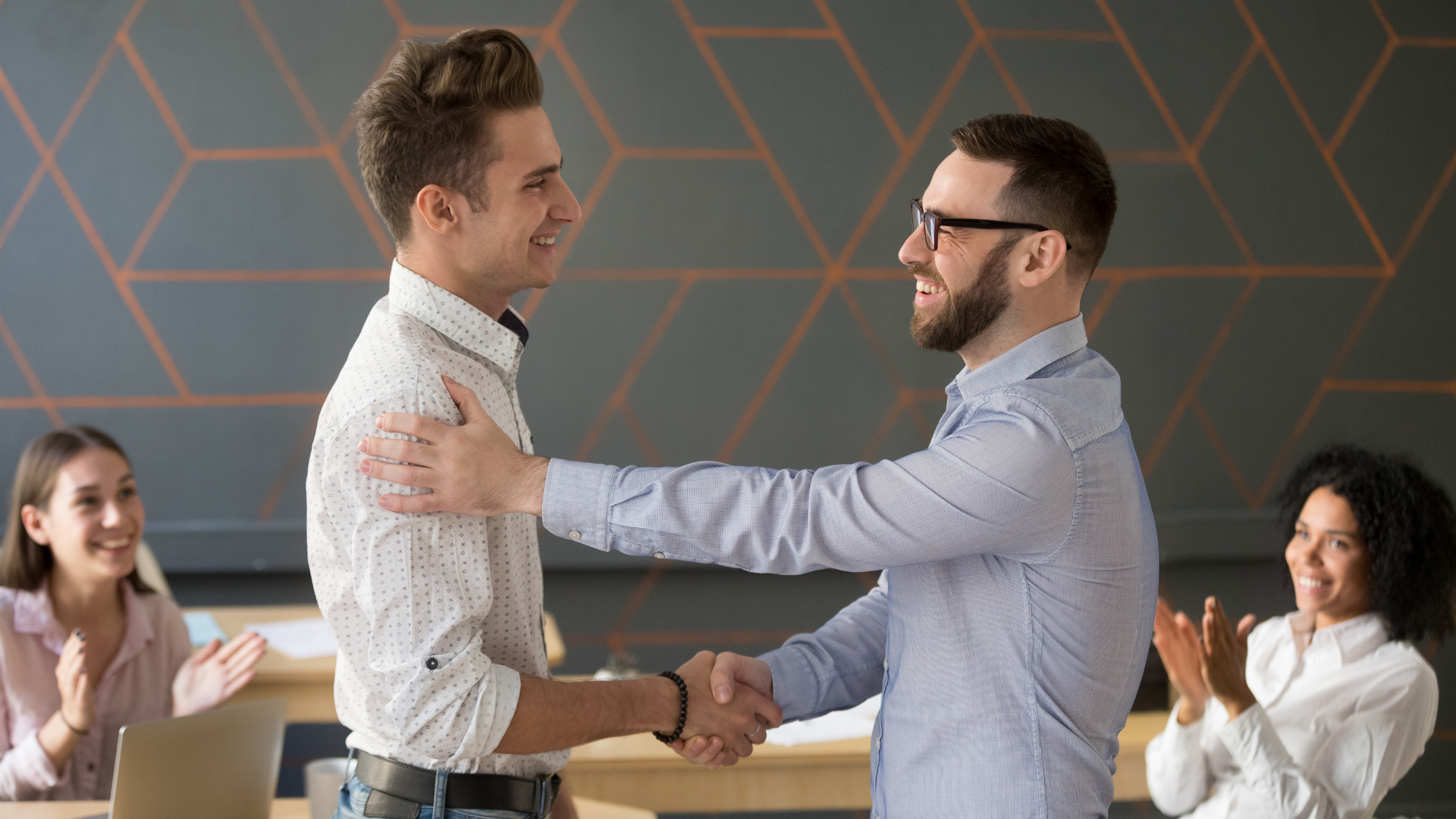 When was the last time you gave your members of staff encouragement? If you're struggling to remember, now is the perfect time to do so.
There's a fine line between giving staff encouragement and overdoing it with the friendly boss act, but knowing how to strike a balance can bring real benefits.
Here are four steps for you to consider as a small business owner when it comes to giving your employees some much needed encouragement.
1. Be aware
If you're constantly locked away in your office or heading out to meetings, how will you know what's going on in your workplace?
Make sure you spend time with your staff. This will help you identify the people who are most likely to benefit from some encouragement, while also making sure you appear personable.
2. Offer some perspective
Everyone has ups and downs at work - it's just part of the package. However, there might be times when certain members of staff feel disillusioned or disheartened.
Being able to recognise this is all part of being a good boss. Ensure they know you've noticed their issues and present some proactive solutions.
3. Acknowledge good work
It's all too easy to admonish someone for doing wrong, but giving encouragement can be just as effective.
You might want to run a monthly scheme that recognises good work. Rewarding employees can go a long way and you may find their work improves as a result.
4. Open door policy
Nobody likes a boss who is so high on their pedestal it feels impossible to approach them. Encourage your staff to come and speak to you whenever they have difficulties and you should see a real difference.
You could set aside an hour each week when employees can come and discuss problems with you.
Wishing you all the best for your week in business.
If you'd like to learn how Earlypay's Invoice Finance & Equipment Finance can help you boost your working capital to fund growth or keep on top of day-to-day operations of your business, contact Earlypay's helpful team today on 1300 760 205, visit our sign-up form or contact [email protected].