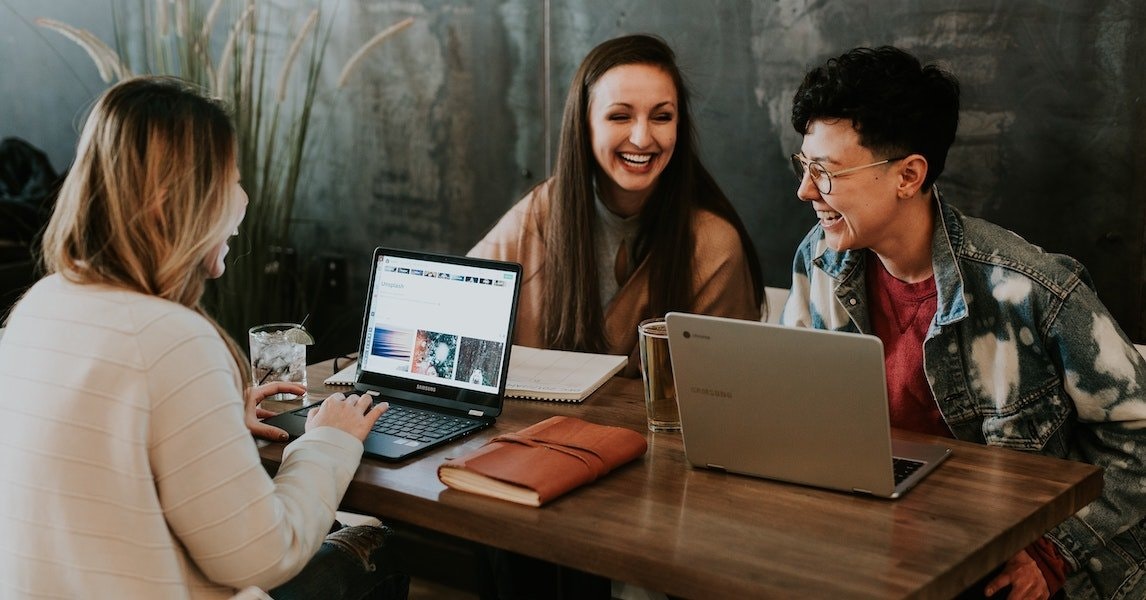 How moving to the cloud could benefit your business and save you money.
Cloud accounting software is a fast growing and popular resource for many small and medium business owners. On 30 September 2019, Xero announced over 2 million subscribers globally. While it took more than 10 years to accumulate the first million subscribers, it took just 2.5 years to add the next million. In addition to this, Quickbooks has over a million paying subscribers, with MYOB is on track to hit its first million in 2020 (and these aren't the only providers on the market).
Making the switch to cloud accounting may seem daunting, but there are several compelling reasons for why your business should make the leap.
1.
Save money

Straight in at number 1, switching to cloud accounting can save your business money. Cutting costs without cutting corners is a huge plus in any business owner's books, and cloud accounting can offer just that.

In what ways can cloud accounting save you money, specifically?
Time
For starters, it can help you and your business to save vast amounts of time - and we all know that time = money. Moving your accounting to the cloud means improving speed and accuracy by automating routine processes.
It's also much quicker and easier to use than desktop-based accounting software. Cloud-based solutions mean no more manually recording and reconciling expenses, cutting and pasting data or making entries across multiple spreadsheets. Bank transactions also automatically feed the software, and you have the ability to set up your own rules, making bookkeeping easy.
Staff and support costs
The second way that cloud accounting saves you money is that it reduces staffing and support costs. To install and maintain your own servers, you'd need to pay a full-time in-house IT staff to fix bugs, troubleshoot problems, and manage upgrades. Luckily, with cloud accounting, managing the upgrades, glitches and security is the responsibility of your provider, and is in-built to your subscription.
Low subscription costs
The final way that cloud accounting software can save you money is that it's relatively cheap to subscribe, with no upfront outlay, as you pay by subscription. In addition to this, most cloud accounting software providers offer free signup and free trials. So, if it does turn out that cloud accounting isn't right for your business, it won't cost you a penny.
2.
Improve your cash flow

Cloud accounting technology helps you to better manage your cash flow and your cash flow analysis by streamlining your invoicing process. This is because the software enables you to automatically generate and track your invoices, with notifications and reminders about your outstanding invoices. This helps you save time and energy of keeping on top of your accounts receivable yourself. This allows you to focus on what's important - running your business.

On top of this, cloud accounting platforms can improve your business financing practices. This is because lenders, particularly for larger business loans, often require information including your profit and loss statements, balance sheets for previous periods and 6 months history of your business' bank account.

Rather than having to gather and send the financials of your business to lenders, users of online accounting software can securely provide their financial information to certified lenders in a few short clicks. This not only saves valuable time for the business owner, it also provides the lender with information in a format that can be analysed quickly and accurately. This helps businesses access finance sooner and improve their working capital.

As an added bonus, modern invoice financing providers like Earlypay integrate seamlessly with the cloud accounting platforms. With Earlypay invoice finance, you're able to access your accounts receivable ledger in real-time. This is then updated as invoices are raised and paid. This live connectivity means there is no need to upload invoices or ledgers, so you and your lender always know how much collateral is available to draw funds against.
3.
Integration, efficiency and accuracy
We have already discussed the benefits of integrating with business finance providers, but the integration capabilities don't end there. Making the switch to cloud computing enables you to integrate with other cloud-based software; including CRM, point of sale, inventory management, and more.
This makes for greater control and flexibility. If you have systems in place in your business such as payroll and management tools, you can usually integrate them using add-ons. Integrating with other cloud-based software allows for greater company-wide accuracy and efficiency.
For instance, Single Touch Payroll (STP) was introduced for all employers on 1 July 2019. STP is real-time reporting on how much your employees were paid, how much tax was withheld, and what contributions were made to superannuation.
When employers process their payroll through a cloud accounting system like Xero, MYOB, or Quickbooks, using STP means the information is automatically forwarded to the ATO each payday.
As everything inevitably progresses to more digitally-based systems, desktop-based accounting software is becoming increasingly not supported. Making the switch now could mean avoiding difficulties further down the line.
Also, when your apps are communicating, it's easier to avoid mistakes. Duplicate entries, human error and fraud can be easily and quickly identified, because everything is automated. This not only helps you to avoid potential problems, but it also saves you the time of having to detect said problems yourself, making the whole process overall much more efficient.
4. Access data anywhere
Cloud accounting software offers easy and remote access for multiple users. This includes being able to access live data directly from your smartphone. If you're using a desktop-based system, your software, data and accounts are all on a hard drive.
This means that you're tied to your office space. With many offices still yet to reopen due to COVID-19, and many more set to continue moving forward with a more remotely-based staff, anyone can see why this would pose an issue to modern businesses.
That being said, your data has never been more secure. The only people who can access your accounts are those who have your login details. When you transfer data using a cloud application, your data is encrypted before it's sent from your device to the remote server, and then again when it comes back. This means that it can't be intercepted or stolen by a third party.
And because everything is stored on the cloud, you won't lose your data if your hardware malfunctions.
Conclusion
While the benefits of cloud accounting software are vast, it's important to analyse your specific business' needs, prior to making the switch. What works for someone else's company may not necessarily work for yours.
Identify your pain points and work out whether accounting software could help to solve any (or all) of them, and therefore whether it's worth it for your business.
It's also important to remember that while cloud accounting software providers may offer similar services, no 2 are ever the same. Therefore, it's important to compare providers carefully and find the right system for your business, prior to making a commitment.
If you'd like to learn more about Earlypay's modern debtor finance offering, please contact us today on 1300 760 205.
If you'd like to learn how Earlypay's Invoice Finance & Equipment Finance can help you boost your working capital to fund growth or keep on top of day-to-day operations of your business, contact Earlypay's helpful team today on 1300 760 205, visit our sign-up form or contact [email protected].